New survey uncovers just how dire Aussie internet service really is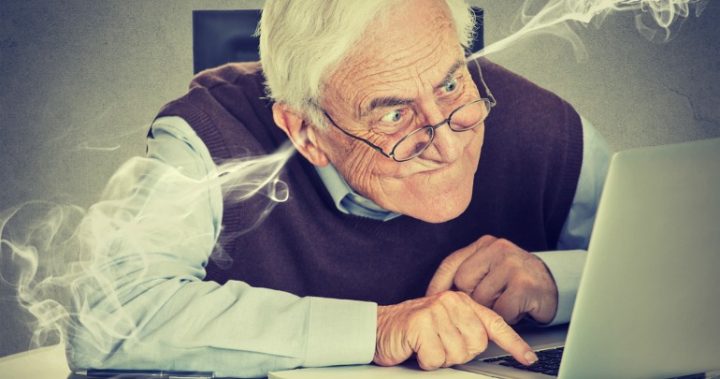 Oh, the irony of technology: despite our supposed high-speed world, connecting to the internet isn't what it used to be. 
In a word, it's a bit of nightmare — especially if you move and are forced to change providers because your original service is no longer available in your new home. 
More often than not, the only service available in most parts of Australia is the current monopoly Telstra. 
And while the nation waits hopeful for the supposed promised land that is the NBN, since its inception, even that has birthed one problem after the next — from slow speeds to total outages.
So it's no surprise that the latest survey from CHOICE found that 62 per cent of us have faced issues with our internet and guess who ranked the worst in terms of bang for your buck?
Ad. Article continues below.
Here's looking at you, Telstra. 
CHOICE's internet satisfaction survey found we've been plagued by disconnections, drop-outs, connection issues and slower than snail speeds over the last six months but this obviously comes as no surprise to any Australian.
At the top of the list for customer satisfaction was once again Telstra, joined by Dodo. 
"Although internet service providers such as Dodo might spruik 'superfast broadband' in reality most Aussies who reported an issue with the NBN complained about slow speeds and connection issues," said Alan Kirkland, CHOICE CEO.
The survey asked more than 1000 ADSL, Cable and NBN customers to rate their internet provider on connection speed, reliability, value for money, bill clarity, ease of set-up, customer support and technical support. 
Ad. Article continues below.
It found we place the most importance on reliability (95 per cent), speed (94 percent), and value for money (94 per cent).
Internode, iiNet, IPrimus, Optus and TPG all performed above average while Telstra and Dodo ranked well below. 
 
"Telstra's poor ranking on value for money is not surprising given CHOICE's investigation last year, which found consumers aid up to a 92 per cent price premium to access Telstra's network," Kirkland said.

"Although some higher cost telcos point to the value of their offer coming from an array of bundled extras, like content or a landline phone, our research found bundled services were the least important factor for selecting an internet service provider.

"With so many Australians experiencing issues with their internet service, we want to get to the bottom of speed issues to make sure people can expect to get what they pay for."
CHOICE as joined up with Enex TestLab, a technology testing company to gather information on actual broadband speeds across the country. 
Much like what the Australian Competition and Consumer Commission (ACCC) is doing, CHOICE has put the call out for volunteers for their own independent survey on internet speeds and will report regularly on a range of metrics. 
Read more: Broadband a rip off? Now's your chance to fight back
Ad. Article continues below.
"If you have an NBN connection and would like to join our project to monitor service provider broadband speeds, we want to hear from you," Kirkland said.

CHOICE and Enex will select participants based on postcode to ensure national coverage.
To sign up visit: choice.com.au/broadband
Are you satisfied with your internet? 
Important information: The information provided on this website is of a general nature and for information purposes only. It does not take into account your objectives, financial situation or needs. It is not financial product advice and must not be relied upon as such. Before making any financial decision you should determine whether the information is appropriate in terms of your particular circumstances and seek advice from an independent licensed financial services professional.