Broadband a rip-off? Now's your chance to fight back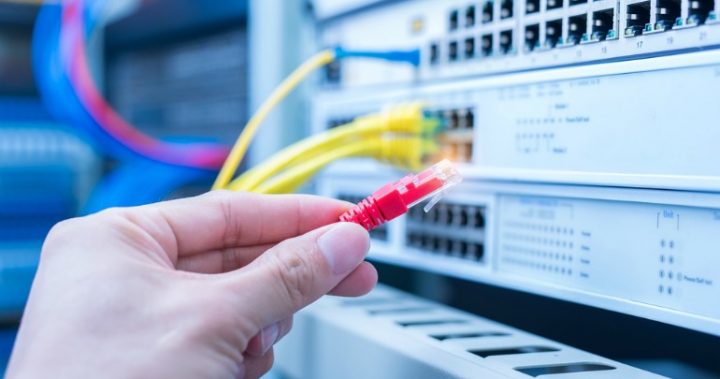 Australia's competition watchdog wants you to help it figure out just how fast your broadband is, after figures revealed we spend more than $4 billion dollars a year on fixed broadband services.
If you've been complaining about your broadband speed, like many others around Australia, now could be your chance to not only find whether it's working as fast as your provider says it is – you could also help the rest of Australia get access to faster, and more importantly cheaper, broadband in the future.
The Australian Competition and Consumer Commission (ACCC) put the call out today for thousands of volunteers to be part of a new program that will measure and compare broadband speeds across Australia, after the Federal Government announced it would fund the venture. 
Devices will be installed in about 4,000 homes over the course of four years, at a cost of about $7 million, with 2,000 installations in the first year, in a bid to provide Australian consumers with accurate, independent information about broadband speeds.
The devices will help to determine typical speeds on fixed-line NBN services by performing remote testing at different times during the day. 
"Australians spend over $4 billion dollars per year on fixed broadband services and currently many consumers are left angry, frustrated, and dissatisfied by services that don't deliver the peak speeds that are promised," ACCC Acting Chair Delia Rickard said.
"The volunteers will be helping to produce accurate, transparent, and comparable information about the quality and reliability of the fixed-line broadband services available in their area. This will lead to more competition and better value for money for broadband services.
"Speed information is a key ingredient for consumers, and consumers are entitled to expect accurate information about services they buy."
The broadband speeds program will also help determine if poor speeds at peak times are due to NBN performance or internet service providers (ISP) not buying sufficient capacity to support their networks. 
"The ACCC is currently investigating examples of where ISPs may have misled consumers in relation to their broadband speeds and other issues related to consumer guarantees that may raise concerns under the Australian Consumer Law," Richard said.
"We believe it is crucial that consumers have access to information about the speed and quality of the broadband services they are paying for, especially as thousands of new NBN plans hit the market.
"We aim to be able to identify when consumers are not getting the service they are paying for, and help when shopping around for a new deal."
For more information, go to the ACCC's site on monitoring broadband performance. And if you're interested in volunteering to home one of the measuring devices, register with the ACCC here. 
Initial applications remain open until the end of July.
Are you frustrated with your broadband speed? 
Ad. Article continues below.
Important information: The information provided on this website is of a general nature and for information purposes only. It does not take into account your objectives, financial situation or needs. It is not financial product advice and must not be relied upon as such. Before making any financial decision you should determine whether the information is appropriate in terms of your particular circumstances and seek advice from an independent licensed financial services professional.