Bill Shorten's lavish travel expenses exposed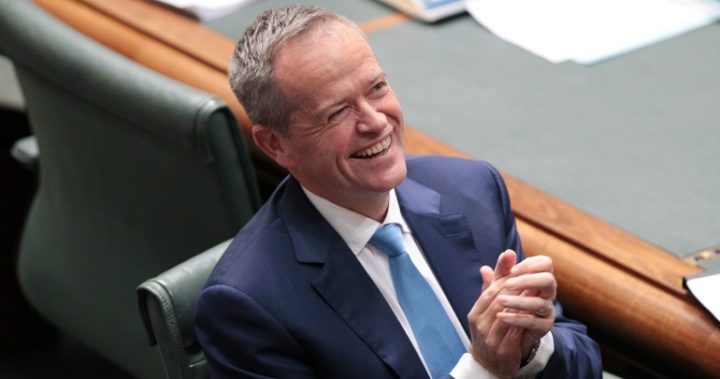 The Australian has exclusively revealed that when it comes to travel expenses, opposition leader Bill Shorten is one of the biggest spenders of all political figures.
In an exclusive new report, The Australian claims that Shorten left a Comcar waiting in the carpark at last year's Melbourne Cup, resulting in a $1,013 fee. It is believed that the car was unable to leave as Shorten had an AFP security detail on the same day, meaning the car needed to wait in the carpark while he and his wife attended an array of parties as part of the Melbourne Cup celebrations.
While he's attacked other government ministers for their use of "white cars", the latest report suggests that his own vehicle, which is funded by the taxpayer, is actually more expensive than those he was initially criticising.
It comes after prime minister Malcolm Turnbull previously slammed Shorten and other Labor members for entering politics without having "never done a day's work in their lives". The comments were made in Parliament last month. Shorten did spend a short amount of time working at a law firm, but was quickly drawn back to the unions. It raises questions over whether Shorton and other politicians have a right to dictate how voters live when they've only spent minimal time in the workforce themselves.
Starts at 60 has reached out to Bill Shorton for comment on the matter. 
Ad. Article continues below.
Shorton isn't the only politician causing waves when it comes to their travel spending habits. Earlier this week it was revealed that the Australian taxpayer foots the bill for Julie Bishop's boyfriend to travel in style.
The Minister for Foreign Affairs has claimed $32,000 worth of travel for boyfriend David Panton, although she doesn't officially recognise him as her spouse. Her stance has meant that Panton has been able to use an array of travel services that politicians can claim for their family members, without having to disclose any of the financial details relating to their relationship. While confusing, Bishop isn't breaking the law because she and Panton aren't technically in a de facto relationship, despite seeing each other since 2015.
Since the Barnaby Joyce baby scandal broke last month, there has been increased scrutiny on politicians and how and who they spend their money on. Shorten is yet to publicly comment on The Australians report, but it is sure to make for some interesting parliament developments next week.
What do you think? Should there be a limit on how politicians use taxpayer money when it comes to travel? Are they simply wasting money, or is it in their right as leaders to use travel as they see fit?
Important information: The information provided on this website is of a general nature and for information purposes only. It does not take into account your objectives, financial situation or needs. It is not financial product advice and must not be relied upon as such. Before making any financial decision you should determine whether the information is appropriate in terms of your particular circumstances and seek advice from an independent licensed financial services professional.