"It won't be a surprise to learn that the top ten touring destinations for our audience in 2021 were all Aussie destinations," says Travel at 60 Chief Commercial Officer, Wendy Harch.
"Boomers have redirected their love of travel to close to home destinations this year and made the most of some great specials from touring operators to get everyone moving again."
"Our audience love guided holidays for the knowledgeable commentary, the ability to sit back and relax, rather than arguing over navigation, the assistance in each location with luggage and the camaraderie of travelling and making new friends with like-minded people," says Wendy.
Particularly in demand, we hear, are destinations underpinned by the element of nostalgia, with historical highlights that evoke your younger years: such as the roaringly popular Outback Queensland, home to the Stockman's Hall of Fame and Cobb & Co Changing Station.
Here are the top ten Aussie tour destinations that are getting you all rushing out that door – and our pick of some of the best things to do there:
1. Tasmania
Flavours take centre-stage in tasty Tassie. Everywhere you go, you'll delight in how the humble Apple Isle has evolved into a sophisticated culinary stronghold. There's premium whisky to be downed in Burnie; along with the cool-climate wines of the northwest. Intimate farmer's lunches to be tucked into among the apple and pear orchards of Mt. Gnomon; and full flavoursome cheeses to be savoured pretty much island-wide.
Embark on a Tasmanian foodie safari at Hobart's all-senses Salamanca Market, where passionate stallholders offer up a bounty of home-grown goodies in historic sandstone warehouses. Don't leave the capital without wandering the colonial-era cottages of whimsical Battery Point and pulling up a pew at Australia's oldest alehouse, Cascade Brewery.
Strike out for the wild west to experience the unbridled soul and world-heritage wonders of Tasmania's showstopper west coast. Inhale the fresh dewy air of Russell Falls on strolls beside its tiered cascades.
In the forested river valleys of Mt. Field National Park, you're near-certain to brush up against grazing wallabies and wombats (perhaps a Tassie devil or two). Only the bravest take the plunge at Australia's deepest lake, St. Clair, carved from glaciers millions of years ago. But it's a beautiful spot to unwind amid snow-capped peaks and pristine bush.
The west has so many different faces to behold: the stern lunarscape of Queenstown; majestic Macquarie Harbour, seven times bigger than Sydney Harbour; notorious Strahan port, once the ultimate penal colony thanks to its impeachable "Hell's Gates". Set sail on the amber waters of mighty Gordon River and surrender to the stealing beauty of Cradle Mountain National Park.
Recommended deal:
Explore Tasmania's West Coast with a guided tour from Hobart to Launceston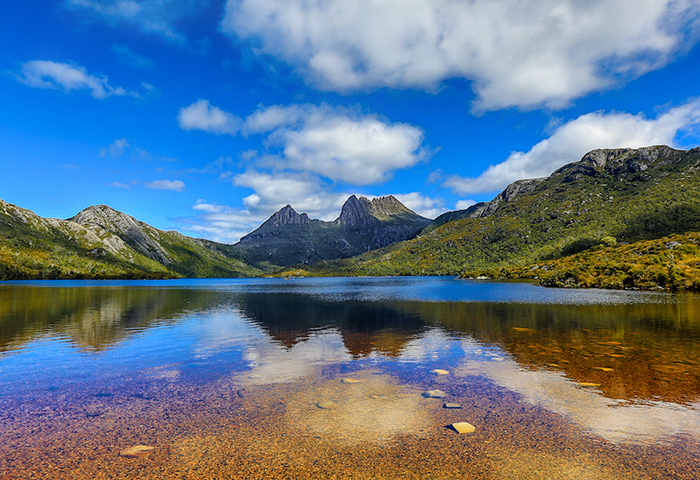 2. Outback Australia: From Adelaide to Darwin           
Inside most Australians beats a siren call to bear witness to the vast and varied terrains of our ancient digs. Few pilgrimages bank up more astonishing sights than the 3,000km stretch from cultured Adelaide to tropical Darwin.
Lying between these two diverse capitals, you can soak up the iconic outback with its dramatic peaks and gorges, and sacred Aboriginal sites spanning the ages. Pause for wine-tastings in the rolling hills of Clare Valley and opal discoveries in isolated Coober Pedy – opal capital of the world – then enter the echoing Northern Territory to see the Red Centre ablaze with morning's first light.
By evening, you'll fall under the spell of storied Uluru as it flickers against the glow of campfire beneath the starry southern hemisphere sky. Picture yourself under those stars enjoying an outback meal cooked on the flames, a cold beer or wine in hand. Pure poetry.
Hike the rim of Kings Canyon to appreciate the grand scale of this boulder-strewn natural wonder and marvel at the humpbacked ochre domes of Kata Tjuta (the Olgas). The epic experiences keep stacking up as you venture deep into Kakadu. Scale knockout plateaus that you might recognise from Crocodile Dundee. Cruise down the famed Yellow Water Billabong, keeping your eyes peeled for brolgas and sea eagles (and those fearsome estuarine crocodiles basking in the muddy shallows).
Recommended deal:
15 amazing days of outback adventures – from Adelaide to Darwin!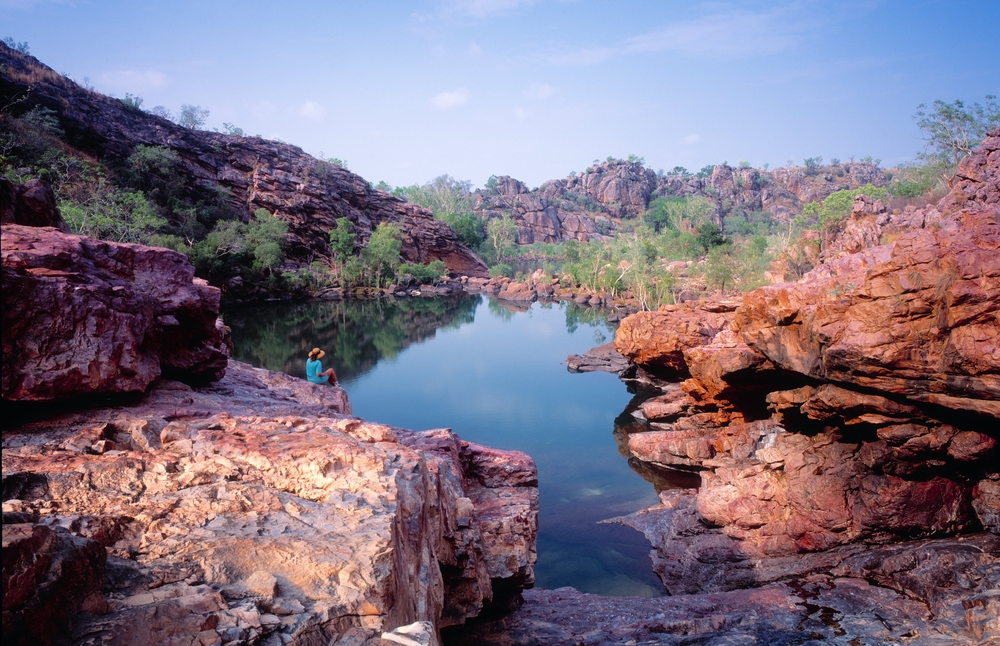 3. Journey to the Red Centre
Does your heart beat faster at the mere thought of travelling to the untamed never never?
The dream starts at Alice Springs, the Biggest Little Town in Australia, and gateway to central Australia's most rousing landscapes. Glimpse dusty Alice's European origins at the overland Telegraph Station; then go on a wildlife romp in the roaming West MacDonnell Ranges where black-footed rock wallabies, peregrine falcons and the sought-after dusky grasswren dwell amid Simpson Gap's towering red-rock cliffs.
Venture off the beaten track at sunrise to explore the high drama of Kings Canyon, 440 million years in the making, and rearing up nearly 300 metres above the sea to form the beating heart of the Red Centre. Soaring domes and fiery sandstone precipices plummet to an Eden of natural rock pools, frequented by thirsty native wildlife.
You can ramp things up by dining your way through a wine-paired degustation dinner under a desert moon; or enrich your understanding of Aboriginal culture and their unbreakable bond with the land through a visit to an indigenous community.
Not much can upstage Uluru. Few who gaze upon this ancient spectacle are immune to its other-worldly beauty and the primal whispers of mysterious truths we may never know. Especially when illuminated by Bruce Munro's immense Field of Light installation with its fantasy garden of swaying spindles of colour.
Recommended deal:
Journey to the Red Centre on an in-depth small group tour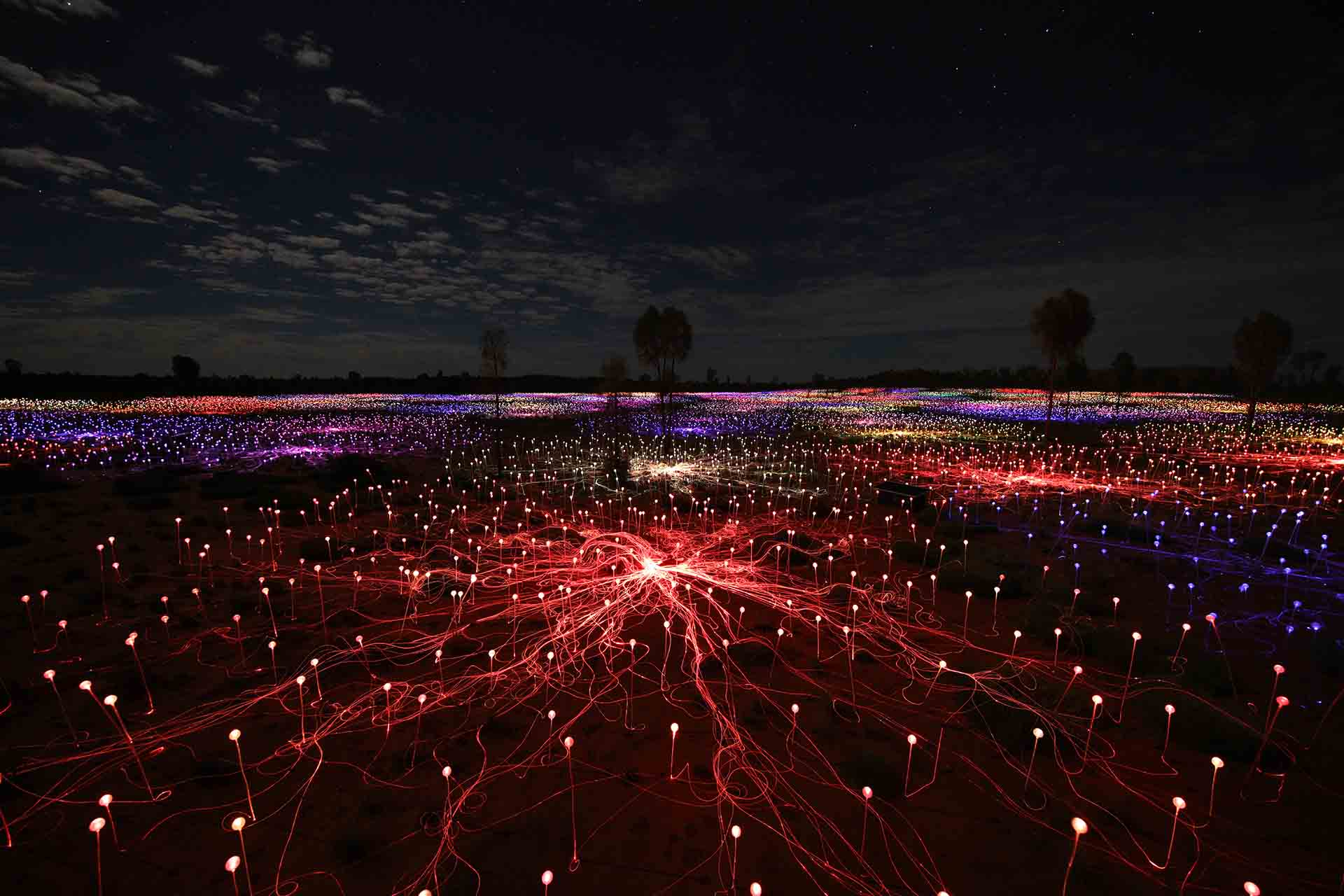 4. Kimberley: Broome to Darwin
Go in search of the real outback – Australia's last frontier – on an intrepid jaunt through vast spinifex plains, lonely mountains, roaring waterfalls and far-flung gorges that spin a 60,000-year-old indigenous story.
A blazing Broome sunset over the Indian Ocean will make a fitting portent of spectacles to come, as you prepare to explore the ruggedness of Western Australia's emblematic Kimberley – and tick off "bucket list" sights like pristine Cable Beach, washed by peacock blue waters, Nitmiluk National Park and El Questro Wilderness Park.
Follow in the 125-million-year-old footsteps of extinct reptiles at the world-class palaeontology lab outside of Alice Springs; or be bedazzled by the natural-hued diamonds of the Argyle Diamond Mine.
To wake up surrounded by nature, bunk down in a safari-style tented cabin at Emma Gorge, at the foot of the rust-red Cockburn Ranges. Or visit the food bowl of WA, Kununurra, to sample top drops at a local rum distillery and dine out under the stars on sandalwood plantations.
As a grand finale, cruise down gorgeous Geike Gorge, flanked by colourful cliffs that resemble an open-air art gallery. The fresh-water crocs there are friendly enough to swim with. Or so the locals say!
Recommended deal:
Tour the spectacular Kimberley from Broome to Darwin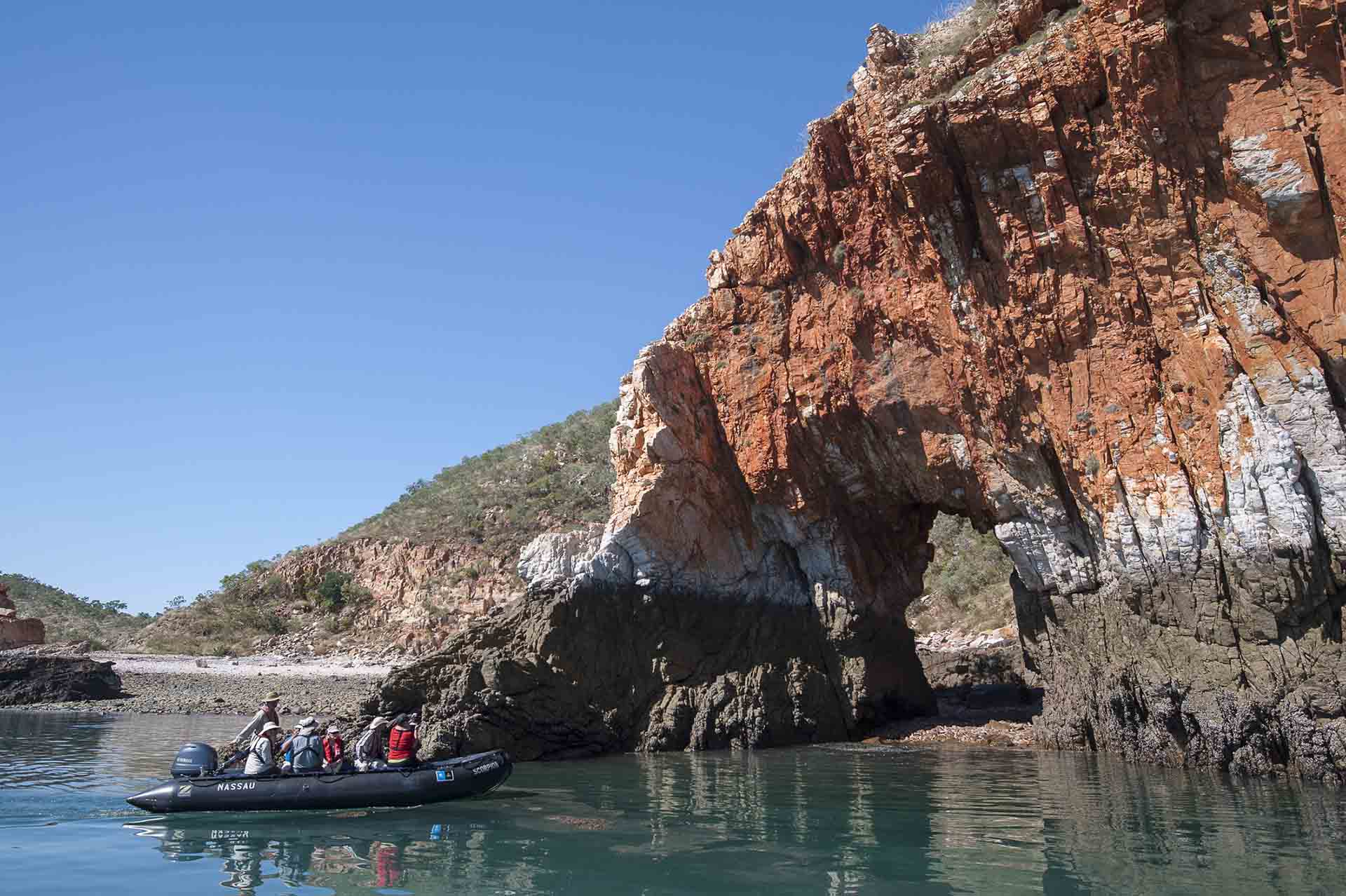 5. Great Ocean Road & Kangaroo Island
 Have your camera phones at the ready to experience Australia's epic answer to America's Pacific Coast Highway. With sheer limestone bluffs punctuated by drowsy seaside towns, isolated beaches, poetic lighthouses and the mesmerising Twelve Apostles; abandoned to the crashing waves, our Great Ocean Road ranks among the world's most photogenic road trips.
Make it your splendid opener as you eat and drink your way down this ravishing coastal strip, savouring the terrific gourmet offerings and celebrated wineries of the wider region, such as South Australia's breathtaking Barossa and Coonawarra.
Continue an hour south of Adelaide to picture-book Victor Harbor on the Fleurieu Peninsula to admire former whaler's dwellings set against rolling emerald hills. From here, you can hop across to unspoiled Kangaroo Island and indulge in top tipples such as award-winning boutique distillery gins and liqueurs at Kingscote, the oldest European settlement in the state.
Get your nature fix before you depart this captivating island: go bird spotting for the majestic Wedge Tailed Eagle (and other in-flight birds of prey); take guided walks among rare sea lion colonies at Seal Bay Conservation Park; and snap the alien-like Remarkable Rocks of Flinders Chase National Park; sculpted by wind and sea spray over half a billion-odd years.
Recommended deal:
Tick Kangaroo Island and the Great Ocean Road off your list on an easy guided tour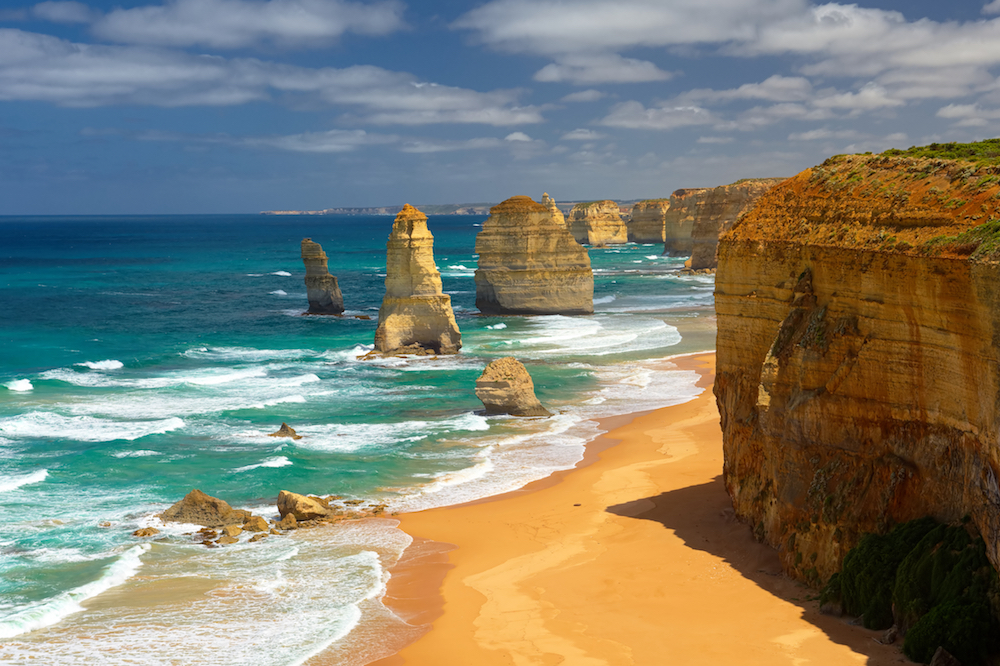 6. Darwin and surrounds
They say if you haven't experienced a Darwinian sunset, you haven't fully lived. Test the theory over a spectacular over-water sundowner beneath the coconut palms at Darwin's Mindil Beach Sunset Markets; then branch out into the Top End to discover an Australia of thundering waterfalls, immense gorges, crystal-clear swimming holes and national parks bursting with fascinating wildlife.
Nature will constantly astound you: whether it's feats of nature like the field of termite mounds jutting skywards in one of Litchfield National Park's most arresting sights; cruising down the ancient waterways of the Yellow Water Billabong; or the chance to cool off in stunning Wangi Falls, enveloped by lush monsoon rainforest. Deepen your Top End immersion with guided walks to view Aboriginal artworks as old as time at Nourlangie and Ubirr; all part of Kakadu's searing beauty. For an affair to remember, splash out on a scenic flight over the flood plains and escarpments of this world heritage-listed icon.
Stop in at Pine Creek, site of numerous gold rushes during the late 19th century, and now a stirring relic of a vanished past. Journey on to Katherine and embrace the tranquillity of its landmark gorge on a cruise or trek where astonishing rock faces will lie around every bend.
Recommended deal:
Explore Darwin & Kakadu with the Starts at 60 community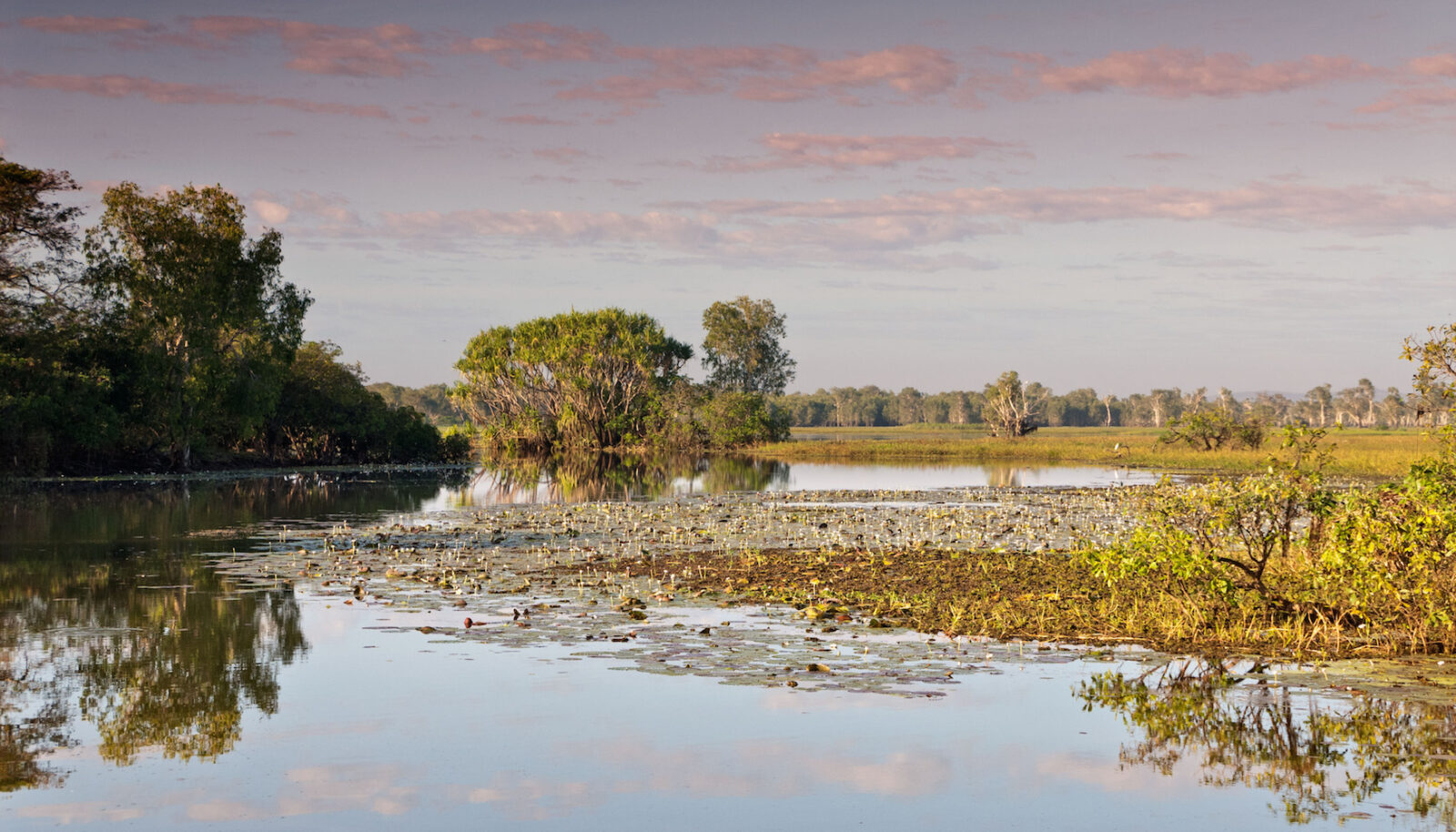 7. Outback Queensland – Longreach to Winton
Can a land be unforgiving and beautiful at the same time? Venture beyond the Great Dividing Range to a silent and open-skied terrain where the answer is a resounding yes. Here in this vast parched space, the essence of outback Queensland resides, alongside gripping narratives of Waltzing Matilda and Burke and Wills. It's a long way between drinks. But they'll taste even better than you ever could have imagined when shared with friends new and old in the region's atmospheric watering holes.
Longreach is your ground zero – and it's a cinch to get there by rail from Brisbane. Take in the impressive Luminescence Sound & Light Show at the town's Qantas Founders Museum; tour one of the world's largest remote classrooms (they were doing distance learning long before Covid came along!); and join an authentic drover's round up at Rosebank Station (cap it off with a traditional homestead tea).
Everyone ends up at the Australian Stockman's Hall of Fame sooner or later to bone up on the country's most notable explorers, pastoralists and Aborigines – and to enjoy the rollicking Stockman's Live Show. Make time for a Cobb & Co stagecoach tour. It's about the closest you'll get to stepping into our pioneer past. From there, you can travel to the dramatic mesa country of Winton to eyeball plains where dinosaurs once roamed at the Australian Age of Dinosaurs and take a deep dive into Australia's unofficial national anthem at the Waltzing Matilda Centre.
Recommended deal:
Spend Easter in the outback with the Starts at 60 community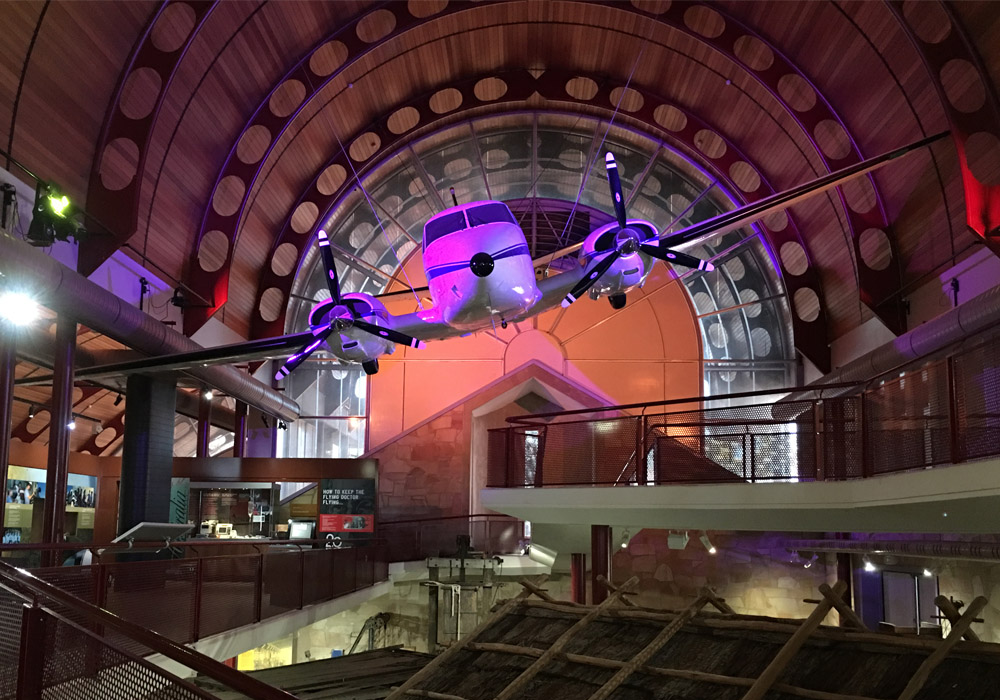 8. Broken Hill and Outback NSW
When the early settlers of Broken Hill left behind their hulking mullock mounds in the aftermath of their gold mining operations – they also left a permanent national identity at this desert frontier town. But Broken Hill is not merely a lost world of historic mines. The former boomtown delights with pretty miner's cottages and grand old pubs that ring with the community spirit that defines much of the remote NSW Outback. Nearby, you'll also find a wealth of captivating landscapes and impressive national parks to explore that are well worth the trek.
To make the most of Australia's first Heritage Listed City, visit the Miner's Memorial at the highest point of the Linde of Lode; then tap Broken Hill's blooming artistic pulse up on Sundown Hill where 12 stately sculptures stand guard over the Living Desert Sanctuary. Iconic symbols of the Australian Outback, they were created by sculptors from Australia and the world, using 53 tonnes of sandstone between them. From here, you can travel up to the Main Weir where Burke and Wills camped during their 1860 expedition to the Cape and continue on to Menindee and Kinchega National Park to glide down the wetlands on a relaxing cruise; or snap up some opals in White Cliffs on a Red Earth Opal Underground Mine Tour.
Film buffs must stop in at Silverton to see the quintessential outback charms that have drawn film and television makers from around the world for everything from Priscilla, Queen of the Desert to the Royal Flying Doctors.
Recommended deal:
Tour Broken Hill and Outback NSW over eight amazing days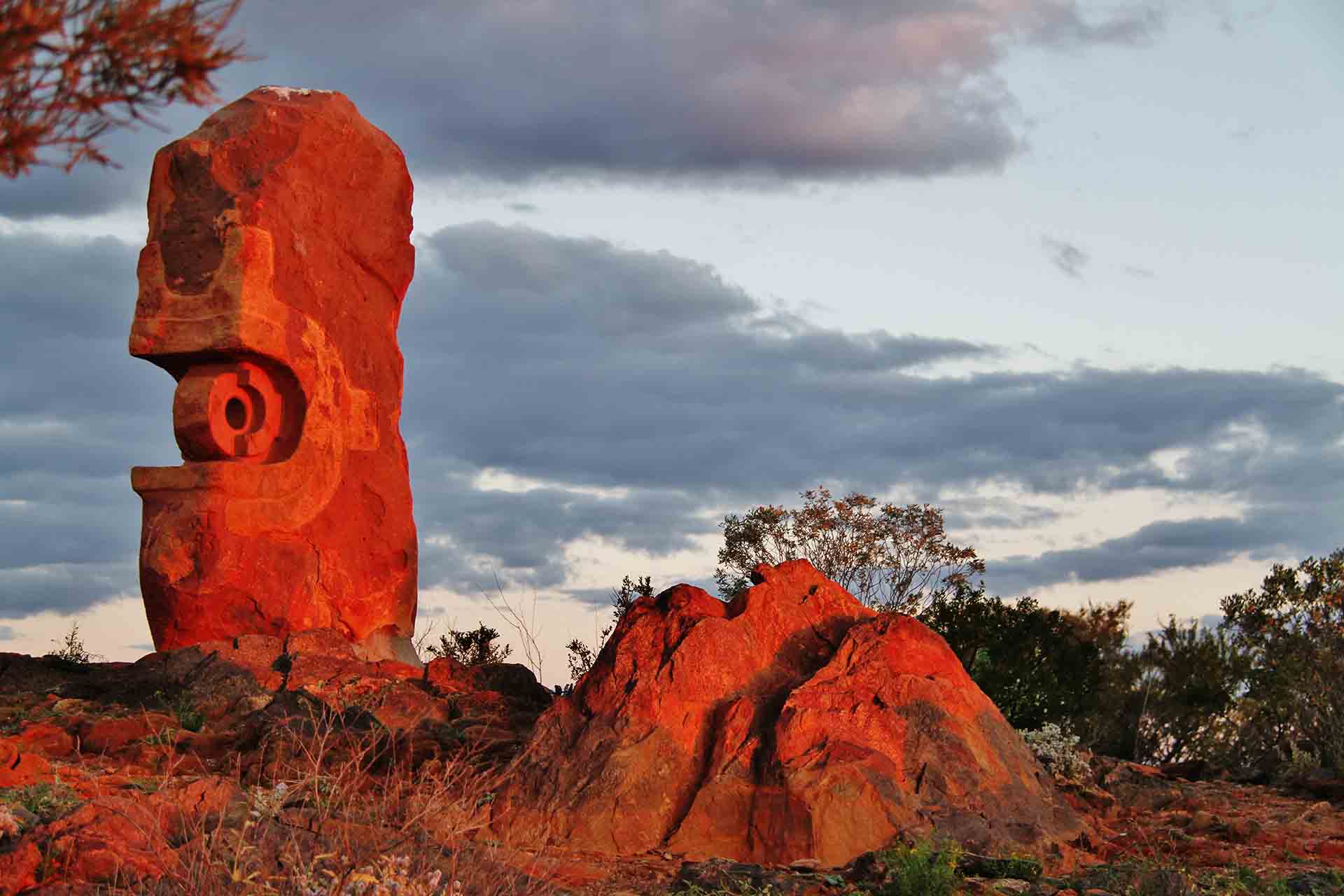 9. Brisbane to Cairns
Who doesn't adore a relaxed rail journey? Especially when it saves you schlepping 1,600 km back to Brisbane from Cairns under your own steam; fresh from experiencing Queensland's wondrous World Heritage jewels: the Great Barrier Reef and the Wet Tropics National Park. For many, a fly-in-rail-out formula is the ideal way to appreciate the famous sights of the far-flung north in comfort and convenience.
In cane and croc country, abundant adventures await. Linger a little in Cairns to get under the skin of this tropical metropolis that's been accurately described as "more boardshorts than briefcase" by one leading travel bible. There are arresting public artworks to admire like Woven Fish, lining the Esplanade lagoon, and fresh seafood to be enjoyed waterside at the Pier Marina.
Plonk yourself on a floating pontoon at Moore Reef, a natural lagoon fringed with beautiful coral, and snorkel or relax a steamy morning away. Head out of Cairns to the southeast corner of Daintree National Park where dazzling waters wash over the ancient rocks of Mossman Gorge, traditional lands of the Kuku Yalanji people. The best way to explore the dense rainforest is to join a Kuku Yalanji Dreamtime Gorge walk, enlivened by their dreamtime legends. Follow it up with a Daintree cruise to appreciate this fragile and awe-inspiring eco-system from a different vantage.
Recommended deal:
Reef, rail and rainforest! Tour the Tropical North, then ride the Spirit of Queensland to Brisbane!
10. Cape York
Do you have a taste for the wild and a craving for variety? Australia's most northerly frontier is sure to entrance you with its rugged and ever-changing façade. On distant Cape York Peninsula, rainforest meets reef.
Tropical palm-fringed beaches co-exist with gritty mining towns stippled with bull-dust-filled potholes and cattle graze on sweeping savannah plains. This immense chunk of intrepid Queensland is best avoided during its monsoonal wet season (October to March), when biblical rains turn the parched earth and mellow creek-beds into red mud and fearsome rivers. But pilgrimages to the Tip during the Dry yield many exhilarating encounters.
Strike out north from cruisy Cairns along scenic Captain Cook Highway, to historic Cooktown where Captain James Cook came ashore in the Endeavour (stop off at Daintree first to walk on the bone-white sands of Cape Tribulation beach). In sprawling Lakefield National Park, you can camp out near Red Lily Lagoon and enjoy close-up views of delicate waterbirds and the chorus of bright pink lotus-lilies that carpet this lovely lagoon. Gape at the prehistoric terrain of Cape York; riddled with giant termite mounds; blessed with cooling crystalline creeks.
Stand at the very top of mainland Australia and wonder why we humans have such a compulsion to walk to the ends of the earth – before cruising over to the colourful paradise of Thursday Island, hub of the Torres Strait archipelago, and stepping stone to the Coral Sea.
Recommended deal:
Journey to Cape York with the Starts at 60 community (now on a waitlist for 2022)