Imagine a helicopter or sea plane ride over the spectacular Fijian Islands dotted in the deep blue of the ocean.
Flying in a small craft is truly a bucket list experience, giving you incredible views and a whole new appreciation for your destination that would not be possible by a commercial carrier.
Some resort locations are so remote that travellers have little option other than to travel by seaplane or helicopter – much more exciting than a taxi, that's for sure!
2. Snorkelling with sharks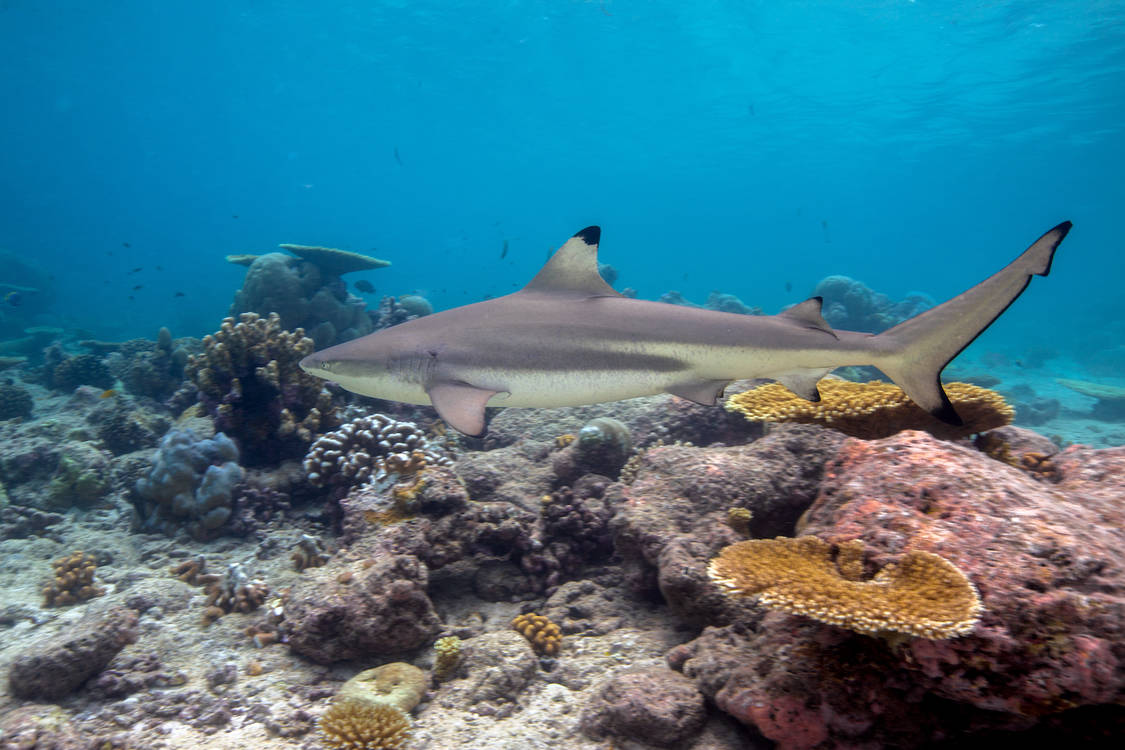 Snorkelling with sharks is an exhilarating experience, providing you're swimming with the right species.
White tip and black tip reef sharks are native to the South Pacific and are curious creatures, but don't attack people.
By choosing a holiday package that offers free snorkelling gear and day trips via boat to swim with the sharks, you'll be able to achieve this daring experience with ease. Swimming with sharks is particularly popular in Fiji.
Snorkel with sharks with this holiday deal. 
3. Market and food tours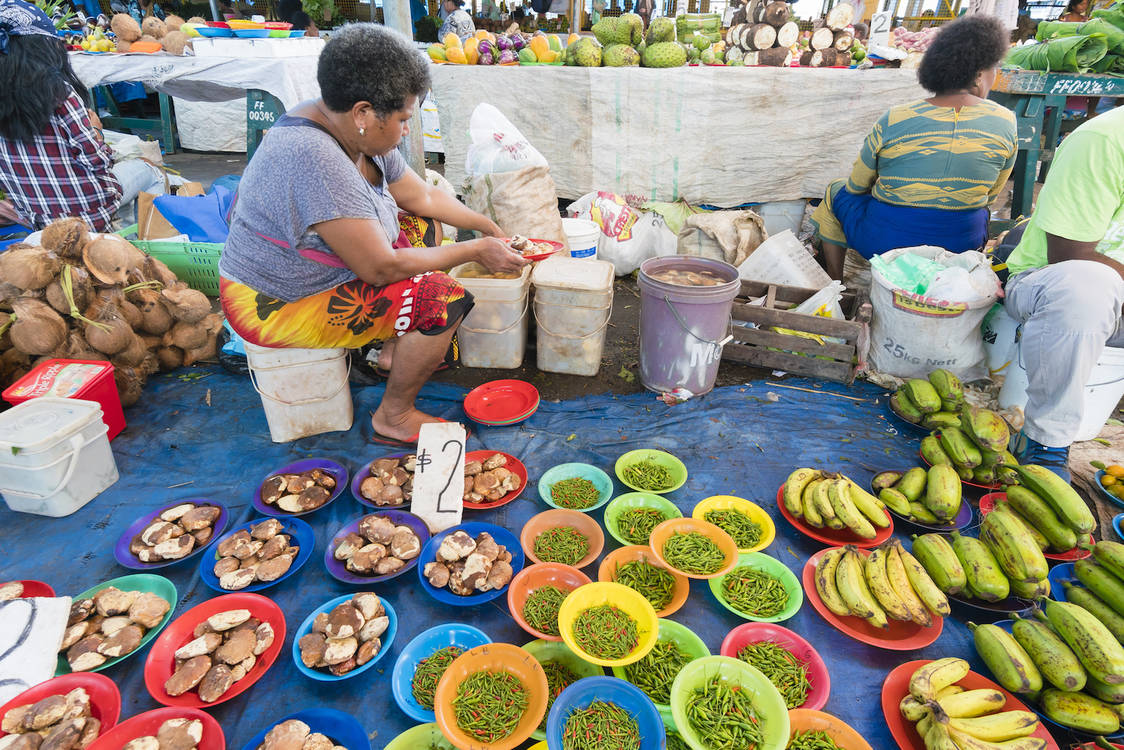 If you enjoy learning about different cultures' cuisine and their traditional dishes, nab yourself a deal with a food tour included.
Food is a big part of village life in the South Pacific, with most things on the menu being hunted, gathered and grown in the immediate area you're eating it in.
Some tour packages offer guided walks of local markets where travellers can marvel at nature's bounty in this part of the world, to have it cooked for them the same evening by the chef at their accommodation.
It doesn't get much fresher than that! Eat a meal prepared by a local chef in Fiji with this holiday deal.
Tour a local produce market in Samoa with this deal.
4. Swimming holes and natural attractions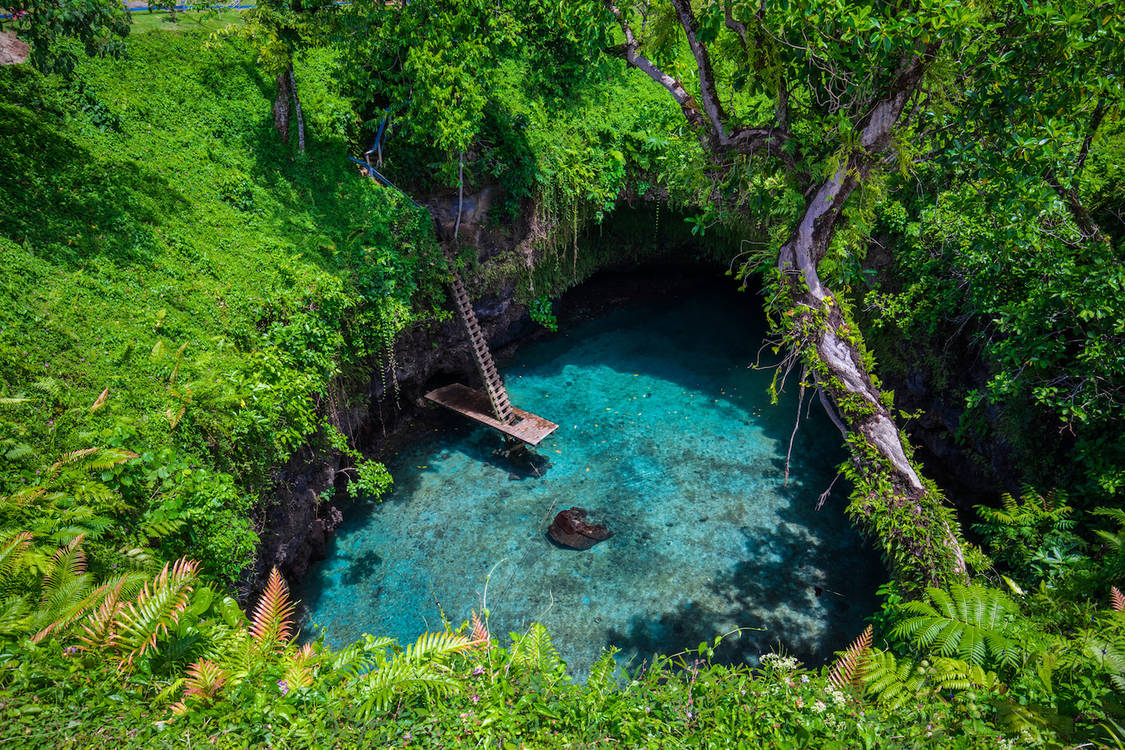 Mother Nature's most spectacular attractions aren't always in tourist hotspots or the heart of cities. Sometimes, it can be a bit of an effort to reach them, particularly places with little infrastructure, or in the middle of jungles.
One of Samoa's most spectacular attractions is the Sua Ocean Trench, which is a huge natural swimming hole surrounded by towering rockfaces covered in ferns and moss.
It's a bit of a trek to get there and local tours can be pricey, so an inclusive tour is a great way to see it.
5. Cultural shows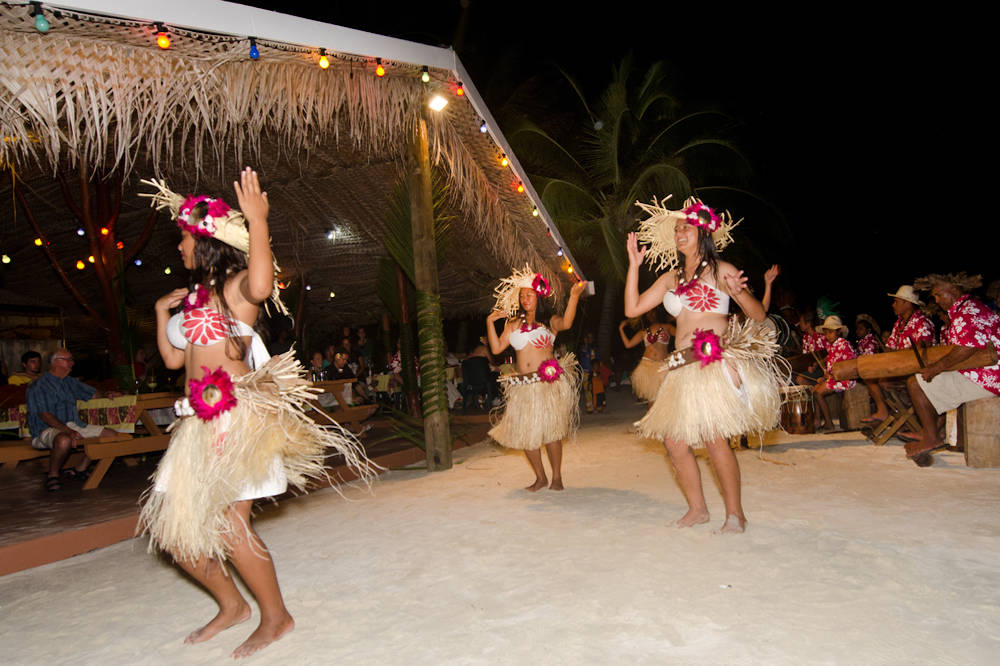 Nations in the South Pacific use dance as a form of storytelling and celebration. Dance shows are spectacular affairs with elaborate costumes and vivid performances.
Seeing a dance performance in a local village is a wonderful cultural experience, but not the kind of thing you can just turn up and see.
With a holiday deal that includes a cultural show, you'll have a local guide to show you around the village and organise the tour for you.