If you've cruised with Regent Seven Seas Cruises, you'll know that great food is a huge focus. But it's now adding an array of plant-based dishes on menus across its fleet too – concentrating on a greater selection of food for vegetarian and vegan passengers.
Starting from October 1, more than 200 plant-based selections will be available at breakfast, lunch and dinner. The dishes will be spread out among a variety of cuisines such as Italian, Greek, Middle Eastern, Korean, Thai, Vietnamese, Mexican, Malaysian and more.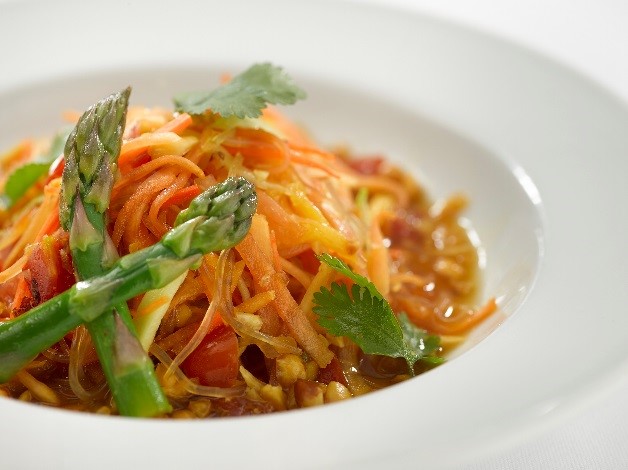 Highlights include wild mushroom tart with brittle pie crust, mushroom duxelles and red pepper coulis, falafel fritters with harissa mayo, spiced potato and green pea samosas with tamarind chutney and summer berry pudding chantilly.