The old-world style
Boarding the QM2 is like stepping back in time to the golden age of cruise travel. The jaw-dropping 1920s-style art deco design makes this ocean liner an exquisite destination in its own right.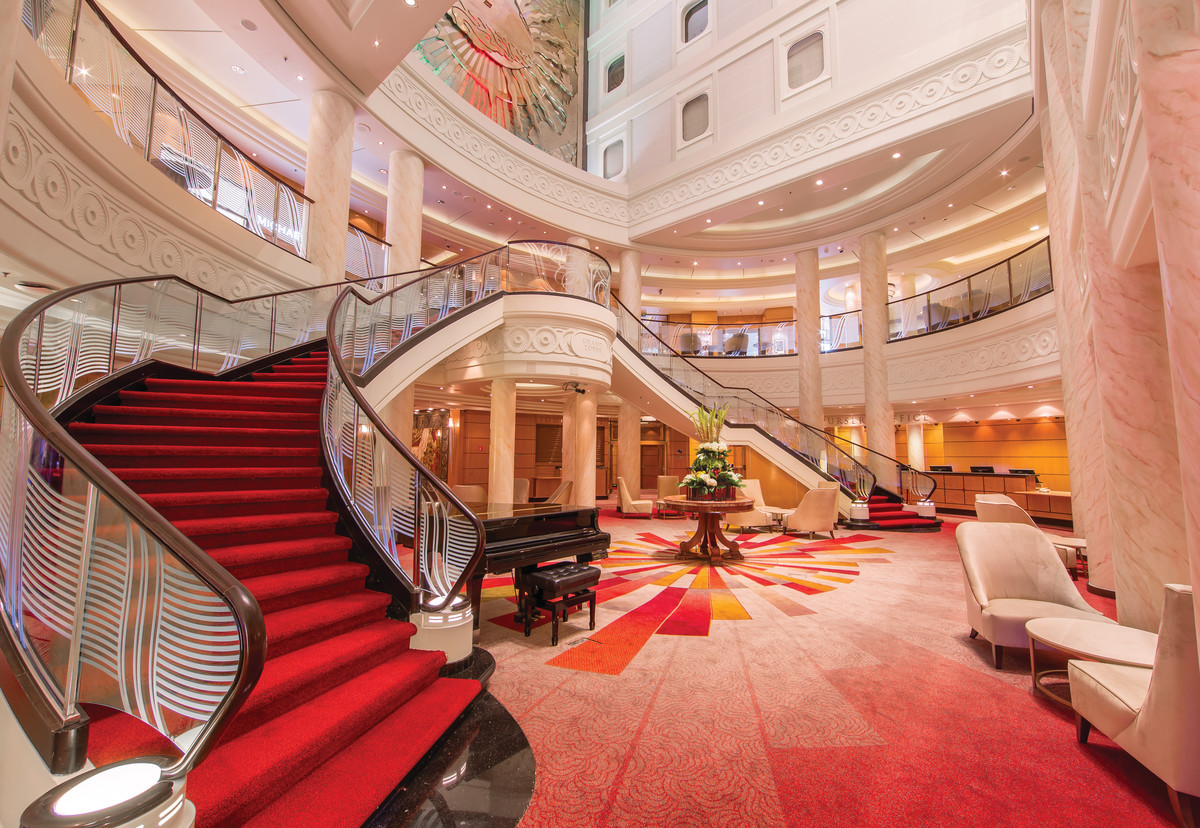 The delicious dining options
If you've cruised on QM2, you'll know that great food is a focus for the ship. Every afternoon white gloved, white-jacketed waiters will arrive to present high tea. That's not to mention the 10 dining options available onboard, including an English pub, pizzeria, chocolate cafe, and some high-end restaurants reserved only for passengers in Princess Grill and Queens Grill staterooms.
The entertainment
The vessel also offers a wide range of entertainment that caters to all cruise-goers, including a 3D cinema, casino, five outdoor swimming pools, a gym, golf simulators, a library, an art gallery, 13 bars and clubs and a variety of luxury shops, among other extras.
You can bring your pet onboard
Yes, you read that right! If you travel selected longer transatlantic cruises, you don't have to leave your beloved four-legged friends at home! The ship has 24 kennels onboard, complete with play areas and a dedicated owner's lounge.
Have you cruised on Queen Mary 2 before? Would you like to?