View this post on Instagram

 
Prince William can be seen laughing at the elderly woman's boldness, promising to return after the pandemic to give his admirer a kiss, and joking that she was making him "blush".
"It's customary in these parts to give a lady a kiss on the cheek," she told him.
"Oh, you are sweet. You'll make me blush," William replied. "When the rules relax more, I will come back and give you a kiss on the cheek, Betty."
"Could you stop flirting with my residents?" a voice off-camera is heard to say.
"I'm trying not to," William replied, laughing, before adding, "I'm not sure who's flirting more."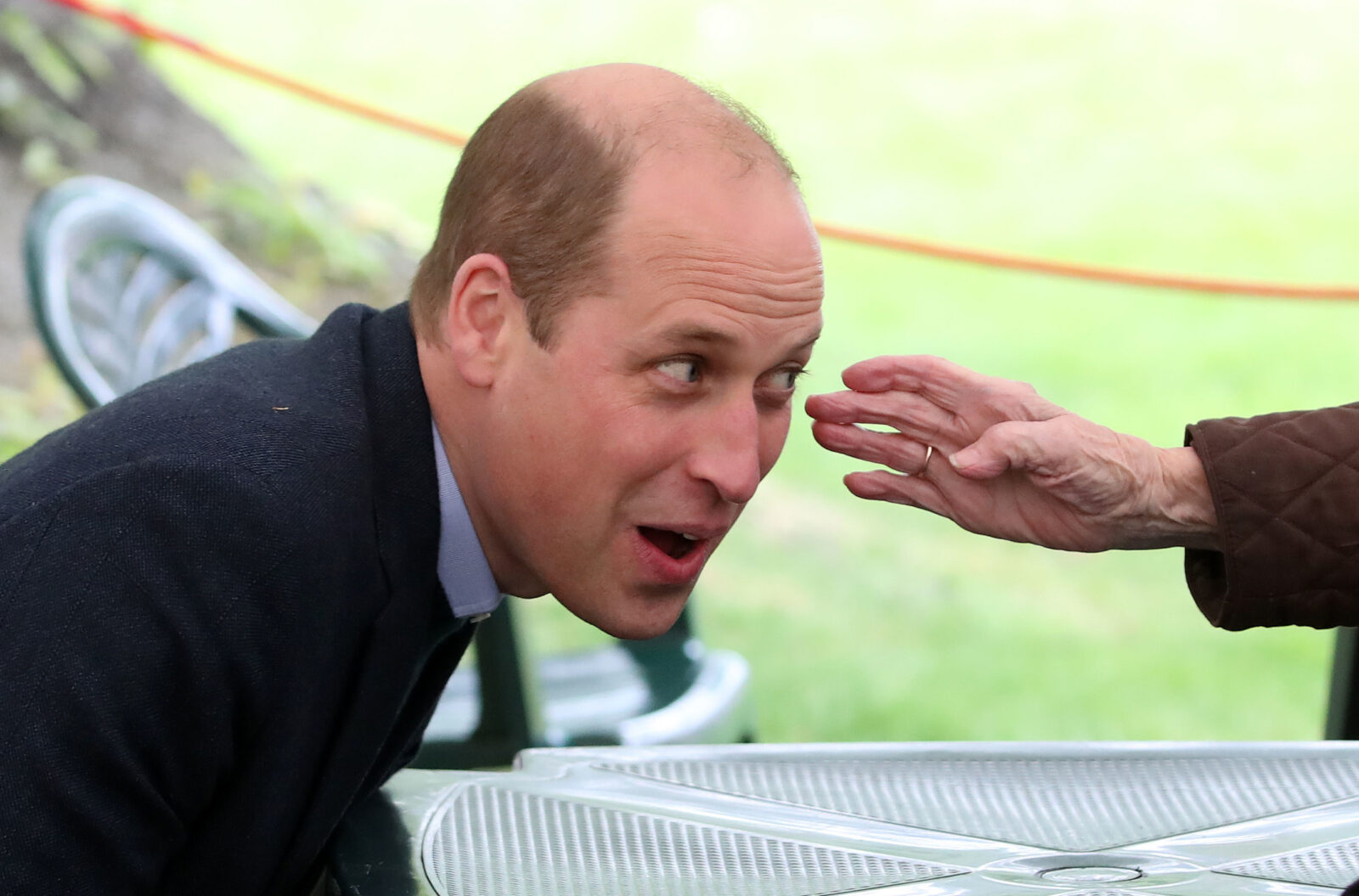 While Kate Middleton, 39, wasn't present for her husband's amusing exchange, she joined him a day later on Monday to continue their tour together, including a much-anticipated return to the University of St Andrews, where the pair met 20 years ago.
On Monday afternoon, the couple's own cheeky banter continued, with William taking a swipe at his wife's musical ability during a visit to Heavy Sound C.I.C — a Scottish community interest company providing music, creative arts and sports activities in underprivileged areas. The royal mum-of-three attempted some sound mixing by pressing buttons on the machine. Unfortunately, the end result prompted her to laugh and cover her ears, with the Prince quick to tease his wife's attempt.
"Please turn that off, it's hurting my ears," Prince William quipped.
"Sorry for leaving such a terrible song. Delete it, delete it!" Kate said laughing as she left.
 

View this post on Instagram

 
The royals shared a sweet video of the moment on their Instagram account, captioning the post, "Keep up the incredible work @vruscotland in leading the way in finding compassionate, holistic, human-led solutions. Oh and please do delete that music!"
During their mini-tour of Scotland, the couple also stopped off in North Lanarkshire to visit Turning Point, a leading social care charity that offers vital support to those struggling with addiction and mental health challenges. They then visited the café kitchen at the Palace of Holyroodhouse to prepare meals to be distributed to vulnerable families.
By far the most anticipated visit of the week will be their upcoming trip to the University of St Andrews, which Kensington Palace said will be a "trip down memory lane". During the visit, the pair are expected to meet current students to discuss the impacts of the pandemic on their education, and join young carers from the local area for a spot of land yachting.