Bindi uploaded the video of her mini-me running around on Instagram, treating fans to delightful close-ups, including a shot right up the nose, of the bairn running around in nature.
"Grace taking my camera to film herself if the best. Ever," Bindi captioned the clip.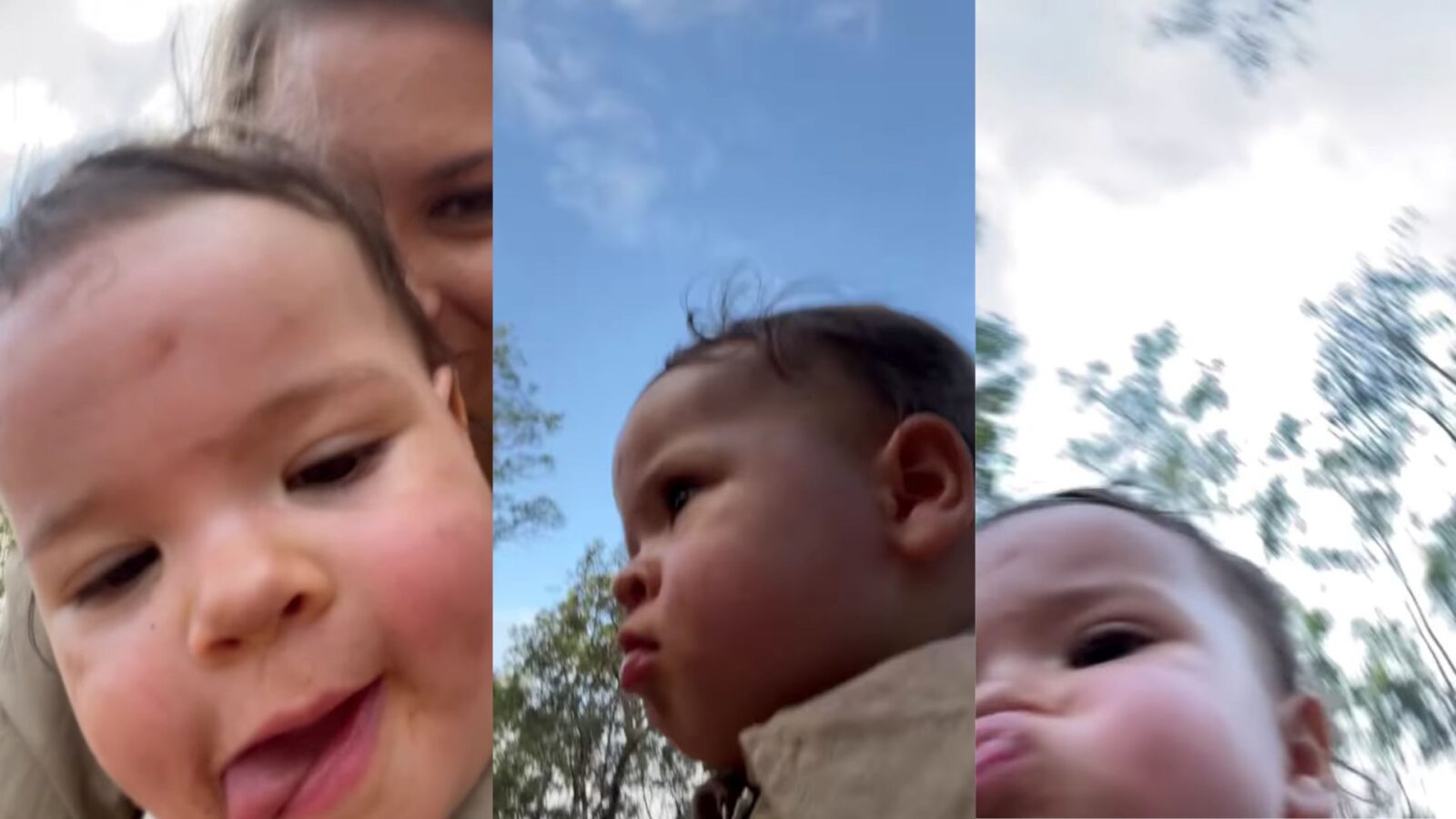 Commenting on the post, fans found the endearing moment hilarious.
"Just reporting her nostrils are clean, Mum. I think she wanted us to check for you lol," one person commented.
"I see a new tv show coming…'Cricky it's Grace', omg she's adorable Bindi!!"
"The best EVER! Specially with a face covered in dirt," said one fan.
"Grace reminds me so much of you at that age! Getting down and dirty and chasing after all of the animals found in the outback."
"Your Papa is just giggling with joy over this future documentarist," another person said.
Bindi's regular uploads of Grace's antics have been a steady delight for friends and fans of the Irwin family, who have been able to follow the young-un as she reaches her many milestones, including taking her first steps earlier this year.
The special milestone video was posted to Instagram on Wednesday, April 6, featuring a gorgeous Grace smiling with joy as she finds her feet for the first time and makes her way into the arms of her father, Chandler Powell.
Bindi can be seen watching on with pride, captioning the post, "Big moment".
 

View this post on Instagram

 
A proud Chandler can be heard encouraging Grace in the background, admiring his young daughter's newest achievement.
"Good walking!" praises Chandler.
The special moment took place at Australia Zoo, where Grace is getting to know her late grandfather, Steve Irwin, through his legacy and photos featuring his image.
Standing in front of the Tasmanian devil habitat, the little tot was filmed by her mum rushing between signs featuring her grandpa wearing a hardhat warning Australia Zoo visitors "Crikey we're under construction."
Bindi can be heard asking her daughter where Steve is in the adorable video.
"Is he over here?", Bindi asks as Grace points up at the sign.
"Yeah," Grace answers.
"Grandpa Crocodile, and he's in his construction hat! Do you love Grandpa Crocodile?"
Grace replies, "Yeah" as she waves at the photo of Steve.
The sweet moment continues as mother and daughter continue to point out the signs to each other.
"Yeah, I love you, sweetheart. Grandpa Crocodile loves you too," Bindi says as the video ends.