Joint first author Dr Dustin Flanagan, of the Monash Biomedicine Discovery Institute, said the findings could have "major implications" for improved treatments for colorectal cancer.
"This suggests tumour cells with 'aggressive potential' are pre-programmed from an early stage or 'born to be bad', rather than acquire these qualities over time," Flanagan said.
"This challenges how we typically think about cancer progression, but also how and when to treat patients.
"We looked at patients diagnosed with early-stage (Stage I) colon cancer and noticed those who would go on to relapse had high levels of TGFβ signalling in the tumour epithelium.
"TGFβ is a cytokine that normally prevents cells from growing out of control. In other words, it's a tumour suppressor, especially in early stages of the disease. But if the cancer mutates to become insensitive to TGFβ, then TGFβ ends up behaving as a tumour promoter.
"We showed that tumour cells with active TGFβ signalling stimulate additional growth-promoting pathways, exposing an Achilles heel which we can exploit with targeted therapies.
"Collectively, our findings have major implications for the prognosis and therapeutic management of colorectal cancer."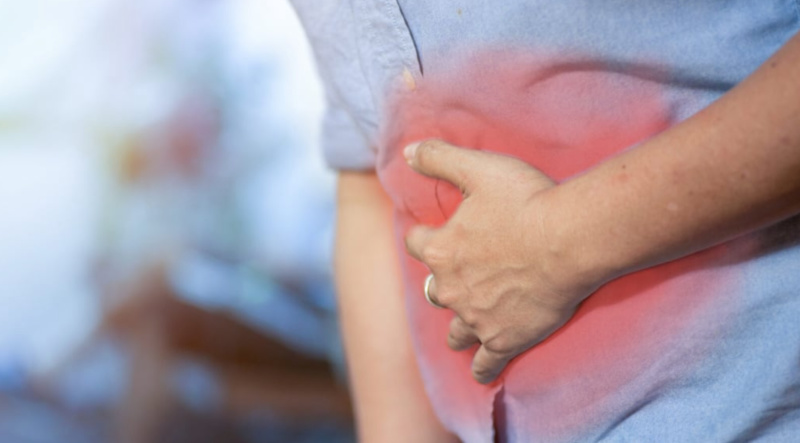 "Genetics and a significant family history of cancer can play a role in causing cancer. Lifestyle factors can also affect a person's risk profile. These include smoking, being overweight, eating too much red meat or processed meats, and drinking alcohol," the Cancer Council said.
The most common symptoms of bowel cancer include a change in bowel habits such as diarrhea and constipation. Other warning signs to be on the lookout for are blood in the stool, abdominal pain, unexplained weight loss, anal or rectal pain, fatigue, as well as bloating or cramping.
Although these are some of the symptoms often associated with bowel cancer, it's important to note that many people with bowel cancer experience no symptoms in the early stages of the disease.
Given that symptoms can not present in the early stages of the disease, the need for early intervention and regular testing is crucial.
The National Bowel Cancer Screening Program aims to reduce death and illness from bowel cancer by detecting the early signs of the disease.
The free test kit is sent to all Australians between the age of 50 and 74, every 2 years. The simple test can be performed in the comfort of your own home and can be sent directly to the pathologist so they can detect any blood in your stool sample.
The test kit includes clear instructions on how to perform the screening which involves collecting 2 tiny stool samples from 2 separate bowel movements.
The Cancer Council said that "if detected early, over 90 per cent of bowel cancers can be successfully treated", highlighting the importance of regular testing and early intervention for a greater chance of being treated successfully.
"Of the 5.7 million people invited to screen in the National Bowel Cancer Screen Program from 2018- 2019, almost 2.5 million (43.5%) participated. If screening participation rates increase to 60%, modelling by The Daffodil Centre shows that 84,000 lives could be saved by 2040," the Cancer Council said.
IMPORTANT LEGAL INFO This article is of a general nature and FYI only, because it doesn't take into account your personal health requirements or existing medical conditions. That means it's not personalised health advice and shouldn't be relied upon as if it is. Before making a health-related decision, you should work out if the info is appropriate for your situation and get professional medical advice.