Nicole Kidman dazzling in Dior on red carpet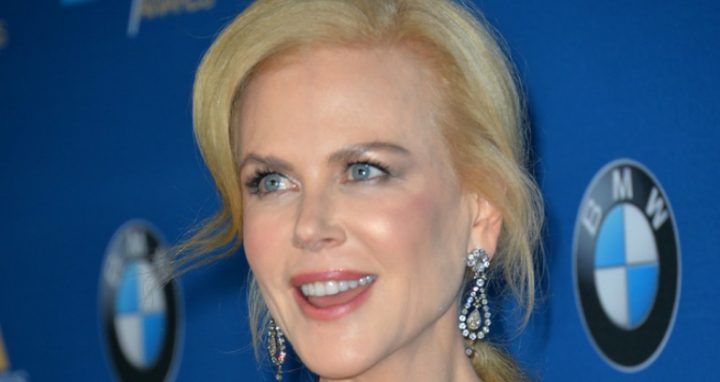 Nicole Kidman has stepped out in Melbourne to attend the NVG Gala, an event to open The House of Dior: Seventy Years of Haute Couture at the National Gallery of Victoria.
On display are a number of fabulous Dior creations, including the one Kidman wore herself to the 1997 Academy Awards.
With an event so focused on fashion, it's no surprise Nicole was a showstopper in this Dior gown.
This number featured layers of ruffles starting from a dove grey merging into pink tones at the base, accented by a skinny belt. While it looked strapless, a look up close reveals tiny little straps.
Ad. Article continues below.
With soft curls in a simple yet stylish down do, Kidman sparkled with elegant drop earrings.
Kidman also posed on the red carpet with designer Collette Dinnigan.
If you want to have a look at the collection for yourself it is open to the public from today, until November 7.
Ad. Article continues below.
Read more: Nicole Kidman steps out in racy lacy little black dress.
Australian Nicole fans have been keeping a keen eye out for her, knowing she was in the country to film her latest movie Aquaman.
She posted this image looking over the Gold Coast. 
.
There was also this one, of a long figure on a beach, with the comment 'This is why I love Australia!'.
Are you a fan of this dress on her?