Nicole Kidman steps out in racy lacy little black dress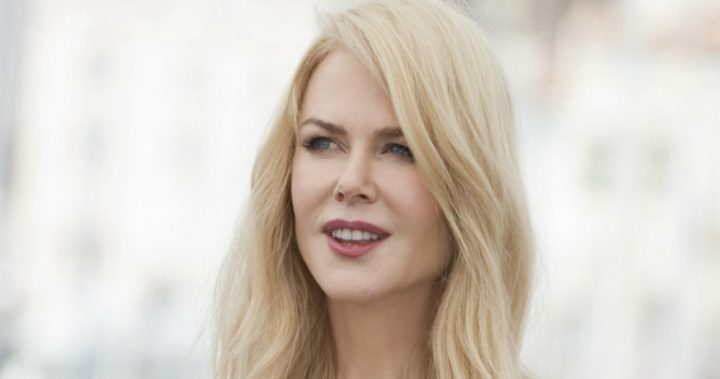 Nicole Kidman has stepped out in a striking top-to-toe black number to reunite with some of her Big Little Lies co-stars.
Her stunning outfit was sheer in a number of places, with the majority of the top and the lace detail of the ankle-length skirt, but ruffles and undergarments covered up in all the right places.
The Aussie star, who just celebrated her 50th birthday, wore her hair loose and down. 
Read more: Nicole Kidman's new wax figure is unfortunate, to say the least.
Ad. Article continues below.
The event was in Los Angeles, at the DGA Theatre, for a special screening and Q & A about the highly successful show.
The statuesque Kidman towered over her 41-year-old co-star Reese Witherspoon when posing for these snaps.
Witherspoon too chose a black dress, hers with metallic detailing, with an almost copy-cat hairstyle to Kidman.
Ad. Article continues below.
Despite being rivals for an Emmy the co-stars appeared happy to be in each other's company. 
Both Kidman and Witherspoon are vying for Best Actress in a TV movie or Limited Series. Winners will be announced on September 17.
Also at the Big Little Lies special screening was Alex Skarsgard, who played the husband of Nicole's character in the show. He was far more casual at the event, in a tight fitting polo-shirt and a decent amount of facial hair.
Ad. Article continues below.
What do you think of this dress on Nicole?