Is Camilla upping her game in the fashion stakes?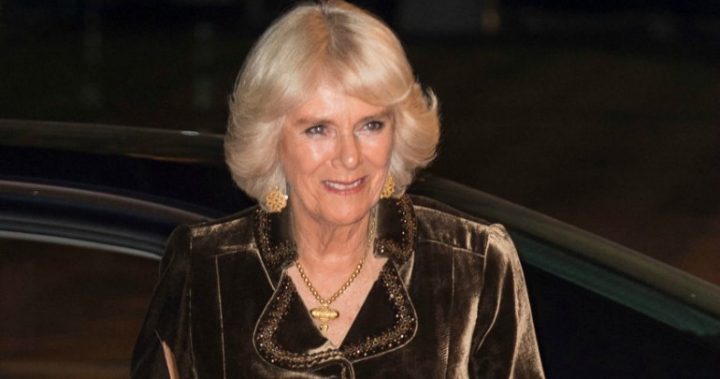 Many a young royal is noted for their exquisite fashion sense. Princess Mary of Denmark and the Duchess of Cornwall are two shining examples.
The Duchess of Cornwall has had a busy social calendar of late and the 70-year-old is showing she can be just as stylish as the younger ones, but with a difference. 
Attending the Man Booker Prize awards at the Guildhall in central London on Tuesday Camilla certainly had a golden glow about her, dressed in a glamorous velvet jacket with detail on the sleeve, and an elegant textured gold pleated skirt.
Camilla presented US author George Saunders with the award for the 2017 Man Booker Prize for Fiction. He's now the second American writer to win Britain's renowned prize, on this occasion awarded for his first full-length novel 'Lincoln in the Bardo'.
Ad. Article continues below.
Earlier on the same day she held a reception to celebrate the launch of the 'Our Amazing People' campaign at Clarence House.
For this she wore a lovely green pleated dress with a white collar, a dress she's worn before. It seems she's happy to prove you can wear the same dress more than once, and still be the height of fashion.
Amongst those gathered at the do were actress Penelope Wilton, from Downton Abbey and The Best Exotic Marigold Hotel, as well as Felicity Kendall from shows like The Good Life and Rosemary & Thyme.
Ad. Article continues below.
The Duchess of Cornwall is an advocate of active ageing and the welfare of the older generation and has been president of the Royal Voluntary Service since 2012. She became patron of The Silver Line, a helpline for elderly people, as part of her 70th birthday celebrations this summer.
Earlier this week she was spotted at the Women of the Year Lunch, in another dress she's worn before, a blue polka-dot dress and later at the Royal Academy of Arts in Piccadilly to launch its RA250 Friends Membership scheme, this time wearing an an embroidered red skirt and black jacket.
This picture shows Camilla in the blue polka-dot dress back in 2015 while visiting New Zealand with Prince Charles.
Which of her outfits do you like the most?