Four New Year Resolutions every over-60 should stick to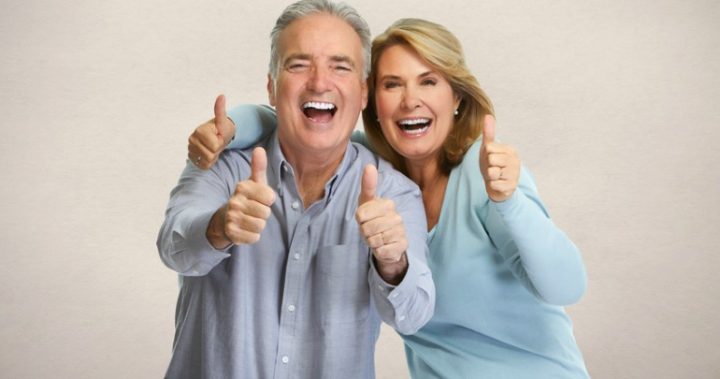 We usually spend the last week of the year reflecting on what we want to fix about ourselves. Lose weight, make more money, see the world. We all want to improve ourselves and tick that to-do list. What better time to do that than at the turn of the new calendar? While some resolutions are plain hard to keep or can be considered negligible, here are some that over-60s need to stick to for a better year ahead…
Volunteer 
The more we give, the happier we feel. It's true. Volunteering increases self-confidence. While volunteering does good for others, it also provides a natural sense of accomplishment. Your role as a volunteer can also give you a sense of pride and identity. Many studies have demonstrated that helping others kindles happiness. When researchers at the London School of Economics examined the relationship between volunteering and measures of happiness in a large group of American adults, they found the more people volunteered, the happier they were, according to a study in Social Science and Medicine. According to Helpguide, compared with people who never volunteered, the odds of being "very happy" rose 7% among those who volunteer monthly and 12% for people who volunteer every two to four weeks. Among weekly volunteers, 16% felt very happy. There you go!
Express more gratitude
No wonder mum used to make us say our gratitude before we dig into our food. Research have shown that people who keep gratitude journals on a weekly basis exercise more regularly, have fewer physical symptoms, feel better about their lives as a whole, and feel more optimistic about their upcoming week as compared to those who keep journals recording the stressors or neutral events of their lives. According to University of Massachusetts Dartmouth, daily discussion of gratitude results in higher reported levels of alertness, enthusiasm, determination, attentiveness, energy, and sleep duration and quality. Grateful people also report lower levels of depression and stress, although they do not deny or ignore the negative aspects of life. Emerging research suggests that daily gratitude practices may have some preventative benefits in warding of coronary artery disease. Isn't that great news?
Ad. Article continues below.
Connect more
Eat your veggies, exercise and get proper rest. We know these things are important. But how many of us know that social connection is as important? Social connection improves physical health and psychological well-being. That lack of social connection is a greater detriment to health than obesity, smoking and high blood pressure, reports Mayoclinic. On the the flip side, strong social connection leads to a 50% increased chance of longevity. Social connection strengthens our immune system (research by Steve Cole shows that genes impacted by social connection also code for immune function and inflammation), helps us recover from disease faster, and may even lengthen our life. People who feel more connected to others have lower rates of anxiety and depression.
Forgive
Nearly everyone has been hurt by the actions or words of another. A mother who criticised our parenting skills, or a partner who didn't treat us well, a crazy neighbour… well the list goes on. These wounds can leave us with lasting feelings of anger, bitterness or even vengeance. But we need forgiveness. Forgiveness doesn't mean that you deny the other person's responsibility for hurting you, and it doesn't minimise or justify the wrong. You can forgive the person without excusing the act. According to Psychology Today, forgiveness brings a kind of peace that helps you go on with life. Letting go of grudges and bitterness can make way for happiness, health and peace.
Do you have a New Year's Resolution that you intent to stick to?