Charles and Camilla caught laughing during welcome ceremony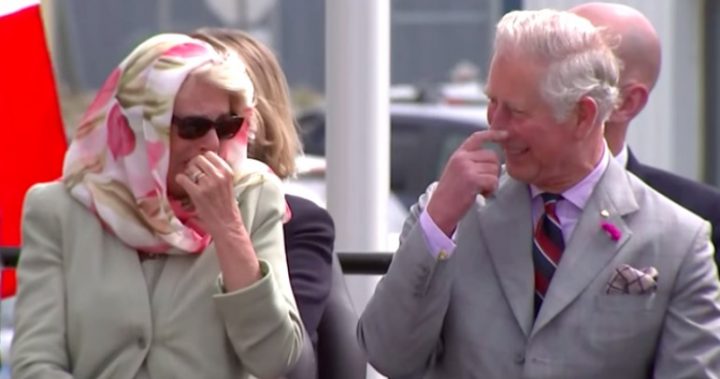 We've all been there. You know, those times when you shouldn't laugh, but you do. You shouldn't laugh so much you end up laughing so much.
That's what happened to Prince Charles and the Duchess of Cornwall while on their trip to Canada.
It was during a Inuit throat singing performance, a traditional welcome in Iqaluit, that the incident happened.
It wasn't just a giggle or two either. It's clear that Camilla has lost it, hiding behind her head-scarf, which Charles trying his best not to do the same.
Ad. Article continues below.
While some have slammed the royal pair for their actions, saying they were 'giggling like naughty schoolchildren' others have come to their defence, saying it is a game, and it is acceptable to laugh if you are watching or playing. 
See for yourself.
The couple was touring the country as part of the Canada 150 festivities.
On the final day of their three-day tour they met with prime minister Justin Trudeau and enjoyed a lavish ceremony on Parliament Hill, greeted by thousands of royal watchers.
Earlier they had attended a service for Canadian soldiers killed in the Afghanistan war. 
Do you think their laughter was inappropriate or understandable?