Baby Boomers are Australia's biggest spenders, for a very good reason
Sponsored Content
Lifestyle
4 months ago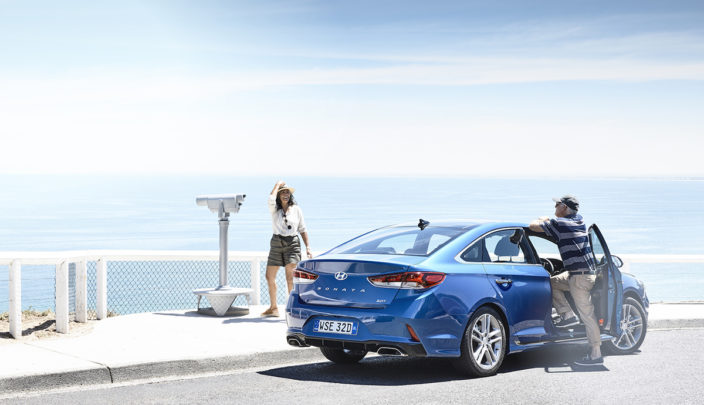 No one knows how to save and budget like a Baby Boomer, and now no one knows how to spend like one either.
As the thrifty children of rationing-era parents, there was no Bank of Mum and Dad to gift a house deposit, nor any Baby Bonus to cover the expenses of a growing family.
But with superannuation savings behind them, often bolstered by a part-Age Pension, many older Aussies are now spending on quality as they enjoy their retirement in comfort and style.
Forget any guilt about 'spending this kids' inheritance', though. Plenty of readers regularly tell Starts at 60 that this is money they worked hard for, and they plan to make the most of it.
"I believe I've done my job as a parent and it's now my time to enjoy my retirement," one reader explained recently.
"Most of us Baby Boomers started with nothing," another commented. "It's now time to enjoy the rewards of 50 years of hard work!"
The data shows that they're keeping their word, too.
Baby Boomers make up a quarter of Australia's population but hold more than half of the nation's wealth. And they're responsible for more than half of all consumer spending, including an amazing 80 per cent of all leisure travel purchases.
Robert Gottliebsen, a well-known business columnist at The Australian, cites a survey by Forseechange that found people aged over 65 selected 'spending' as their top priority, after a long period of building savings.
Their willingness to spend is the highest ever recorded, he points out.
And what are they spending on? High-end, locally made products and home-grown or well-trusted brands. And holidays, lots of holidays.
Countless surveys show that Baby Boomers are choosing to spend a big chunk of their wealth on travel, using the level of health and fitness their parents' generation didn't have at the same age to go on adventures locally and overseas.
As the Australian Seniors Insurance Agency says of its 2017 travel survey, YOLO, or 'you only live once' is the motto of just as many Baby Boomers as it is of Millennials when it comes to holidaying.
And even on shorter journeys, this generation likes to travel in style.
Baby Boomers still want to drive themselves – just 20,000 older Aussies use car-sharing services such as Uber, compared to 96,000 Millennials.
Perhaps it's no surprise that a generation for whom a vehicle spelled freedom remain the world's largest group of car buyers, and that they covet comfort and convenience – heated seats and great audio systems, packaged with good fuel economy, according to experts. That's likely why Hyundai's frequently mentioned as one of the most popular makes with the age group.
As a recent article by the University of Pennsylvania's Wharton School of Business recently noted, as with all other consumption categories, today's senior generation "are refusing to follow their parents' lead and go quietly into the car-buying night".
In line with their health-conscious bent, meanwhile, Roy Morgan Research found that Baby Boomers are far keener than other age groups on healthy food options
Other research shows that older people are better at spotting a higher-quality product more generally, and are more likely to 'upgrade' to premium packaged goods. Eight out of 10 Boomers will always try to buy Australian-made goods over a cheaper imported product, for example.
They care about looking good, too, as Starts at 60 readers frequently point out.
"I'll continue to dress in clothes that make me feel good," one commented recently. "People who say 'nothing worse than mutton dressed up as lamb' only say that because they look and feel old themselves."
Roy Morgan Research reckons that 65 per cent of Aussie women aged 65-plus say they like to look stylish, with a growing number also saying that they live a full and busy life and look for new experiences every day.
"A growing proportion of Aussie women aged 65 or older hold one or more attitudes consistent with an 'advanced style' mentality, and possess the spending capacity to act on it," Roy Morgan says.
Pre-Boomers (who're over 70 years old) and Baby Boomers are a big part of the charge into online shopping too, with growth in those demographics outstripping other generations, research from Commonwealth Bank shows.
"The older generations will be a strong driver of online sales growth in the coming year, with purchases from Pre-boomers expected to grow at twice the rate of the average Australian shopper," Jerry Macey, national manager of retail at Commonwealth, says.
Are you more willing to spend money on quality or luxury products than you used to be? What's one thing you're always willing to pay extra for?