This Medicare rule hurts 176,000 Aussies, and you can help change it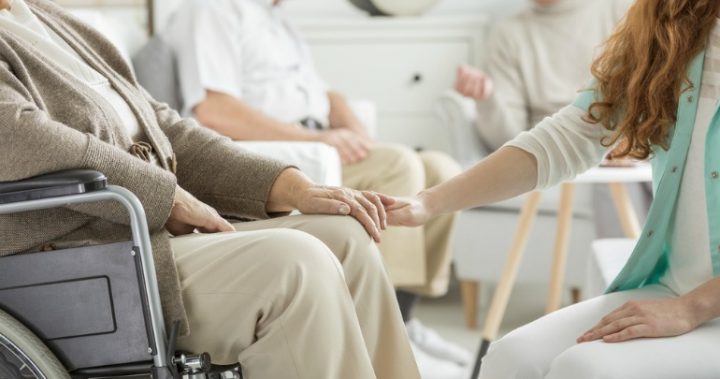 The top consumer body for older Australians is set to meet the Minister for Aged Care to push for better mental health care in nursing homes, and it needs your help.
COTA Australia wants the government to fix a historical anomaly that locks the 176,000 people in Commonwealth-funded nursing home beds out of the Better Access Medicare program.
"It's just not fair," says COTA's CEO Ian Yates, who wants Aussies to back his campaign to show the government it's an issue people care about.
COTA has collected more than 2,500 signatures on a petition to change the rules on Better Access, and its CEO plans to raise the issue at an upcoming meeting with Aged Care Minister Ken Wyatt.
"We think there's a very reasonable case to be made to the government about this," Yates says.
Ad. Article continues below.
The petition will be available on COTA's website until the end of this month.
The anomaly in the Better Access rules came to light last month when Fairfax wrote about Ronda Gordon, a former nurse whose neuropathic condition has confined her to an Adelaide aged care facility.
Gordon told the media outlet that she's found it hard to adjust to living with fellow residents who have dementia.
"It's very difficult living in an area where you have … a deterioration in your body, in your skeletal and nervous system, and you have your full faculties and [are] living amongst people who are quite, how can I say, with dementia, mentally not sound," she says. "It's very hard from day to day."
But the 87-year-old can't go to her doctor and request a mental health treatment plan and services to help her deal with the change, as other Australians, including those who receive aged care services at home, can under the Better Access program. Better Access was launched in 2006 to introduce mental health services as Medicare items for the first time.
Ad. Article continues below.
Instead, Gordon and all other retirees in government-funded nursing home places must rely on their nursing home provider to obtain treatment for them.
Meanwhile, the Fairfax investigation cites many experts who say nursing homes very rarely do so, possibly in part because the government is not compelling them to comply with this requirement under the Age Care Act through which they receive funding.
COTA's Yates says the exclusion may have been logical at the time Better Access was launched because there was less understanding of how common mental health issues were, and nursing homes were considered "institutions" that had broad control of their residents' medical needs.
But that's no longer the case, he says.
"Why should you have to go through your nursing home [to get treatment], you can live in a nursing home and access your own GP now," Yates says. "The world has moved on but neither flavour of government has addressed this."
Ad. Article continues below.
Mental health non-profit Beyond Blue says that between 10 and 15 percent of older people experience depression and about 10 percent suffer from anxiety, while rates of depression are even higher – around 35 percent – among people in aged care residences
In a statement to Starts at 60, Pat Sparrow, the CEO of Aged and Community Services Australia (ACSA), the industry body for non-profit aged care providers, acknowledges that it's difficult for nursing homes to access ongoing, specialist mental health services for residents.
"ACSA believes the government has a responsibility to make mental health treatments and services readily accessible and available to all Australians, including those older Australians living in residential aged care," she says.
Sparrow warns that changes to the funding the government provides nursing home means that there will, in fact, be less money available to serve residents with complex health needs.
A spokeswoman for the Federal Department of Health told Starts at 60 that the department and the Medicare Benefits Schedule Review Taskforce, which is expected to be announced soon, will be "closely reviewing the issues associated with accessibility to psychological therapy services for people in residential aged care."
Ad. Article continues below.
 The taskforce isn't expected to report back on its findings until later this year.
"In the meantime, under the law, approved providers of residential aged care are required to care for the health of their residents by referring care recipients to appropriate health specialists, including psychologists, in accordance with the care recipient's needs and preferences," the spokeswoman says.
Is it fair that people with government-funded nursing home places can't access the same Medicare services as other people? Do you think mental health is an important issue for Australian seniors? Would you seek a mental health care treatment plan from your GP if you felt you needed it?