Sorry, depression isn't something people can snap out of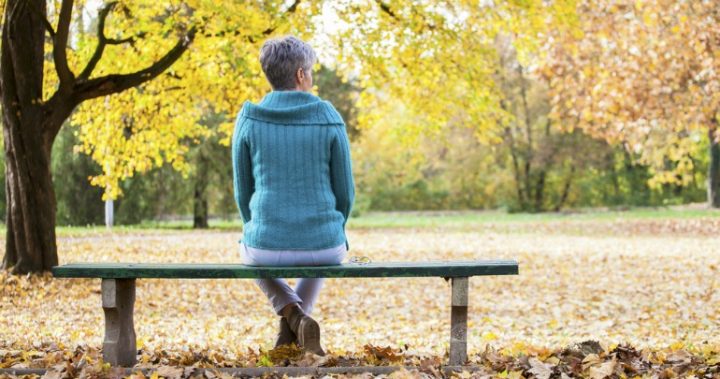 "Snap out of it." That is easily one of the most ignorant and insensitive statements anyone can make to someone with depression. Unfortunately, this statement is constantly uttered to people who are depressed. Not only is depression an illness that people cannot "snap out of," but untreated depression is also the number one cause for suicide. More people should know that depression is a very serious mental illness that needs to be treated and is highly treatable too. Unfortunately, many people think individuals with depression are weak and that they are choosing to be depressed, therefore they should be able to "snap out of it." Wrong. Here are the four biggest myths about depression…
Myth #1: If it's a 'mental' illness, it isn't that serious
Our illness is hidden away – trapped within the depths of our mind. It cannot be seen, it cannot be heard and the only clue to its existence is when we choose to tell others about it. Unfortunately, the stigma that comes with admitting we need a little help can make it slightly harder for us to ask for help. A cancer sufferer is given sympathy because we can empathise with the fear of death. But what about depression? People can claim it exists but where is the proof?
Whether the cause is a life changing event, an imbalance of chemicals or simply a state of mind – we are physical; every single cell in our body is physical. You wouldn't tell someone with heart disease that their illness isn't real because it only affects one organ, so an illness of the brain must not be treated differently. Depression kills a lot of people. It's time people take this seriously.
Myth #2: People who are depressed can actually just 'snap out of it'
Ad. Article continues below.
Everyone who has experienced depression has heard these immortal words. Whoever says this, suggests that they have absolutely no idea what people with depression are going through. And even more worrying, they are never likely to either. Of course those with depression can seek help, receive medication and work on changing our mentality, but this takes time and effort. There is certainly nothing 'snappy' about it. For some people, depression is part of their life 24/7. Just getting out of bed is a bigger task than running a marathon. It's not daydreaming so expecting someone to snap out of it is unrealistic. 
Myth #3: If you have nothing to be sad about, you can't be depressed
Rich and successful people are happy whilst the poor are wallowing in self-pity and a thousand crushed dreams. But this isn't always the case. According to Huffington Post, studies have shown that happiness levels around the world are pretty much equal. Joy and sadness are fleeting emotions and we always return to our own base levels given enough time. If your baseline is depression, then all the money in the world cannot change that. Depression is an illness and therefore it requires treatment and help, not deep pockets. Depression doesn't discriminate. It doesn't care about your bank balance or what car you have in the garage. Your achievements and successes mean absolutely nothing because when it strikes, it does so without remorse.
What happens when a movie star or an athlete admits to struggling with depression? People say things like: "How ridiculous, how can he/she be depressed with millions in the bank? Get a grip. There are millions of people who would love to be in their position."
Ad. Article continues below.
Myth #4: You need a doctor to tell you that you are depressed
"But how do you know you're depressed? Have you been to a doctor?" Of course doctors are pretty good with this medical lark. But whether they diagnose you with depression or not is largely based on guesswork. The person who is feeling like utter crap doesn't need to guess. They know how they feel. It's there tormenting them hour after hour, day after day.
A doctor can lead you into the hazy world of medication but you don't need one to tell you how you are feeling. You tell them how you are feeling. You tell them that you are experiencing depression, not the other way around.
Signs and symptoms of depression
According to Beyond Blue, you may be depressed if, for more than two weeks, you've felt sad, down or miserable most of the time, or have lost interest or pleasure in usual activities, and have also experienced several of the signs and symptoms across at least three of the categories below.
Ad. Article continues below.
It's important to remember that we all experience some of these symptoms from time to time, and it may not necessarily mean you're depressed. Equally, not everyone who is experiencing depression will have all of these symptoms.
Behaviour
not going out anymore
not getting things done at work/school
withdrawing from close family and friends
relying on alcohol and sedatives
not doing usual enjoyable activities
unable to concentrate
Feelings
overwhelmed
guilty
irritable
frustrated
lacking in confidence
unhappy
indecisive
disappointed
miserable
sad
Ad. Article continues below.
Thoughts
'I'm a failure.'
'It's my fault.'
'Nothing good ever happens to me.'
'I'm worthless.'
'Life's not worth living.'
'People would be better off without me.'
Physical
tired all the time
sick and run down
headaches and muscle pains
churning gut
sleep problems
loss or change of appetite
significant weight loss or gain
What you can do if you know someone experiencing depression
People suffer in silence because they fear ridicule. They are afraid of losing their jobs, their friends and their dignity. If you don't truly understand what depression is then you're one of the lucky ones. Yet someone you know is experiencing this right now. It is a serious illness and should anyone confide in you; please offer your full help and support. You could literally save their life.
Have you ever been depressed or know someone who is living with this illness?