Why we need to talk more about mental illness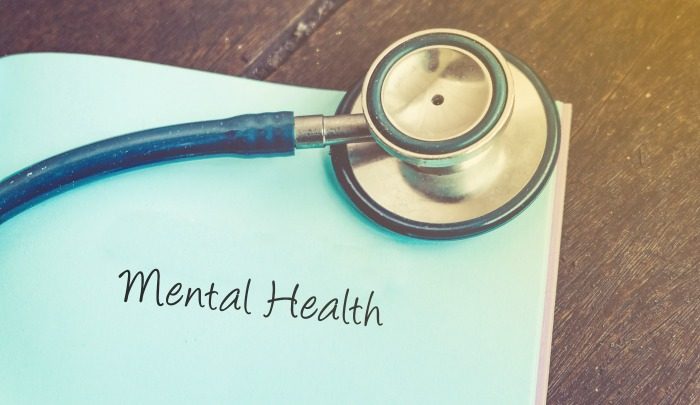 Mental illness is one of those not talked about topics.
But it should be.
Why? Because at some point in our lives we will experience it one way or another; either personally or people we know and love.
A new study by Duke University in the US found 83 percent of people experience some form of mental disorder by the time they are middle aged.
This includes a short term disorder which can be substance abuse, through to chronic mental disorders such as long-term depression and bipolar disorder, with other more common disorders included such as anxiety and depression.
Ad. Article continues below.
Researchers were surprised to find a wealthy family life did not mean a lower likelihood of mental illness. Neither did good health or high intelligence.
Instead they found those with a positive temperament and minimal family history of mental health were least likely to be diagnosed with a mental illness themselves.
Those who had not experienced a mental illness also had a good education, good job and good relationship, and had a greater life satisfaction.
Duke University claims to be a leader in child and adolescent mental health clinical care, research and education and their division of child and family mental health and developmental neuroscience is dedicated to researching.
Their study took place in Dunedin, New Zealand, following the subjects from birth to midlife.
Ad. Article continues below.
In Australia the official statistics are much lower than their report shows, with about one in every five predicted to experience mental illness.
Of those numbers four percent will experience a major depressive episode in a year; with more woman than men affected.
On the flip side men are more likely than women to experience a substance abuse disorder
The good news is that the prevalence of mental illness decreases with age.
Women are more likely than men to seek help and use the services available.
Ad. Article continues below.
The fact is, looking after your mental health is just as important as your physical health.
It's a topic more and more celebs are talking about, which goes a long way towards making it socially acceptable to talk about.
Ryan Reynolds has talked about experiencing anxiety while working on the set of Deadpool, while Lady Gaga has said she suffers from PTSD. 
Catherine Zeta-Jones hopes hearing she has bipolar helps others who have it, to for them to know it is controllable.
It was even on Prince Williams radar when he made public appearances earlier this week, calling out people to normalise mental health.
Ad. Article continues below.
"On average, it takes a sufferer 10 years to admit to a problem," Prince William said.
"This means that what often starts as a fairly minor issue becomes something serious and medical after time.
Silence can kill, but talking can lead to help and support."
Prince William says he wants to 'normalize' subject of mental health. "This silence is killing good people." https://t.co/5lj3FQrRTz pic.twitter.com/2yYxI52jyJ

— ABC News (@ABC) February 7, 2017
Ad. Article continues below.
So lets talk about it.
Do you need help?
Here are some contacts for services available in Australia
Ad. Article continues below.
Lifeline 13 11 14
Mensline Australia 1300 789 978
Beyondblue 1300 224 636
How do you think we can get rid of the stigma surrounding mental illness?