New DIY cervical cancer test takes awkwardness out of screening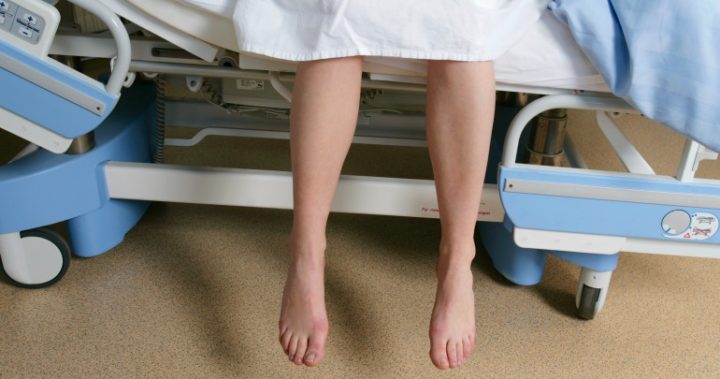 You'd be hard-pressed to find a woman who enjoys cervical cancer screening, but the new HPV (human papillomavirustest) test is offering women a chance to avoid some of the awkwardness associated with the appointment and do the nitty-gritty part of the test themselves. 
Rather than laying on a bed with their legs spread while a doctor peers at their bits, women will now be able to retreat to the privacy of a bathroom to extract the sample with a simple DYI application if they prefer. 
The HPV test was rolled out across the country in January, replacing the 26-year-old pap smear, after trials found the HPV test was significantly better at detecting potential cervical cancer as well as detecting more high-grade pre-cancerous lesions. 
Megan Smith, spokesperson for the Cervix/HPV research group at Cancer Council Australia, told Starts at 60 self-collection is done with a swab and is similar to inserting a tampon.
"The procedure is not very different from a normal pap smear," she explained. "The real difference is what happens in the lab when the samples are tested."
Ad. Article continues below.
Regular screening in the most effective way to fight cervical cancer, with early detection saving thousands of lives each year. Two-thirds of all cervical cancer cases occur in women who are more than 18 months overdue for screening – a frightening number when you consider how simple the test is.
While a pap smear was required every two years, the HPV test only needs to be taken once every five years due to its effectiveness – meaning there's even less reasons for women to skip the life-saving appointment. 
"You just can't do the same thing with a pap smear, the samples can't be tested accurately," Smith said. "The HPV test is much more thorough and is fine to process a patient's own sample. Women who have regular tests lower their risk of cervical cancer dramatically."
Smith noted Baby Boomers in particular need to be vigilant with their testing as half of all women diagnosed with cervical cancer are aged over 50. However, since cervical cancer is slow to develop, testing is usually optional for those aged 70 or older. 
"Women who are 70 or older can come and get a final exit test, if the test returns with no issues the patient is free to stop testing," Smith said. "Past this age, most people find it quite inconvenient to continue with testing and often have other health issues to deal with."
Ad. Article continues below.
If however, you haven't had regular screenings or have had abnormal results from recent tests, you may need to keep having tests for a few more years. If you'd like more information on the HPV test, which is available to women aged over 30 who haven't had cervical screening in the past two years, head to the Cancer Council website.
When was the last time you had a pap smear or HPV test? Would the DIY option make you more inclined to get one?
With Facebook removing news sites from your feeds we ask that you sign up for Starts at 60's emailers here. And to keep us on your wall, join some of our new Facebook groups and clubs:

News Junkies Club – Australia
News Junkies Club – USA 

See news on the change and links to all our other clubs and groups here.
CORRECTION: This story has been updated to reflect that the at-home test is done with a swab, not a speculum.