Blood cancer diagnosis levels are higher than ever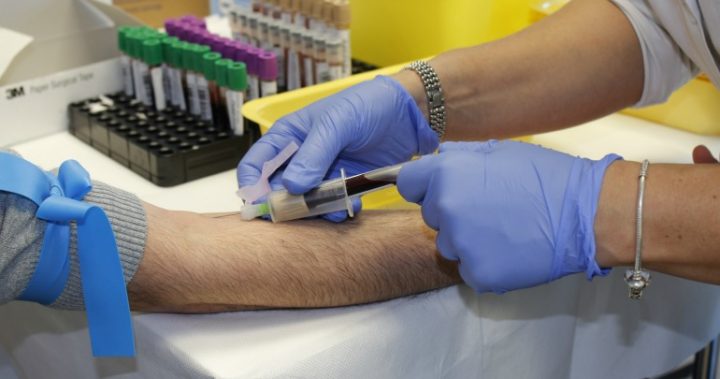 When you think of cancer, it's usually the big killers like breast cancer and prostate cancer that get the most attention. 
An alarming new figure has suggested that an increasing number of Australians are being diagnosed with blood cancer. In fact, an estimated 16,000 people around the country are diagnosed each year. That means an estimated 35 people are being diagnosed with the potentially deadly disease every day.
In America, the figures are even worse, with a person diagnosed with blood cancer every three minutes and impacting around 173,000 people annually.
While it impacts people of all age groups, the majority of those diagnosed with blood cancer are aged 50 or older. Peter Diamond from the Leukaemia Foundation told Nine News that because people are living older, the number of people being diagnosed with blood cancer is likely to rise.
"Unfortunately, the majority of people who are diagnosed with a blood cancer are 50 years plus, and that's when we are going to get worse because we have an ageing population," he explained. "So, we absolutely need to find better treatments."
Ad. Article continues below.
Blood cancers are known to develop when an abnormal type of blood cell grows rapidly, resulting in a decline of blood cells producing normally. There are three main types of blood cancer including Lymphoma, Myeloma and Leukaemia.
According to the Cancer Council Australia, Myeloma is a cancer that typically occurs in plasma cells in the bone marrow, swiftly spreading through the bone and resulting in a lack of normal and healthy blood cells. This type of cancer is common in men and usually affects over-60s more than any other age group. About 1,740 Aussies were diagnosed with the disease in 2014.
Similar to Myeloma, Leukaemia begins in the bone marrow and typically impacts white blood cells. It can affect people in an acute way where it grows aggressively and quickly, while other diagnoses are chronic and tend to develop slower. Just under 1,500 died from leukaemia in 2015, while 3,704 were diagnosed the year before.
Lymphoma is the sixth most common type of cancer and diagnoses have continued to rise over the past two decades. It typically begins in the lymphatic system and 5,582 new diagnoses were made in 2014.
Ad. Article continues below.
At present, there is no cure and treatment is usually quick and fast after a diagnosis. Most treatment begins within 24 hours of a diagnosis and can include an array of intense measurements including radiotherapy, chemotherapy, daily medication, stem cell transplants and immunotherapies. In other cases, a combination of all or some of the treatments may be required.
If a doctor or health professional is testing for blood cancer, they may require a blood or urine test, while a biopsy may be required in other instances. Other cases see doctors insert chemicals into your system to see how it reacts with your existing cells. Doctors are typically looking to check the blood cell count in your body, to examine the protein in your blood, while biopsies can analyse areas to see if and how they've been impacted by cancers.
Blood cancer can impact people in different ways, but typical symptoms can include painful bones and joints, unexplained tiredness and weight loss, constant illness and infections and even itchy skin. It's always important to seek help from a health professional if you feel like something isn't right, or if you just want a regular check up.
Do you know anyone who has been impacted by blood cancer?
---
Ad. Article continues below.
With Facebook removing news sites from your feeds we ask that you sign up for Starts at 60's emailers here. And to keep us on your wall, join some of our new Facebook groups and clubs:

News Junkies Club – Australia
News Junkies Club – USA 

See news on the change and links to all our other clubs and groups here.