Frank death letter raises big questions about what really matters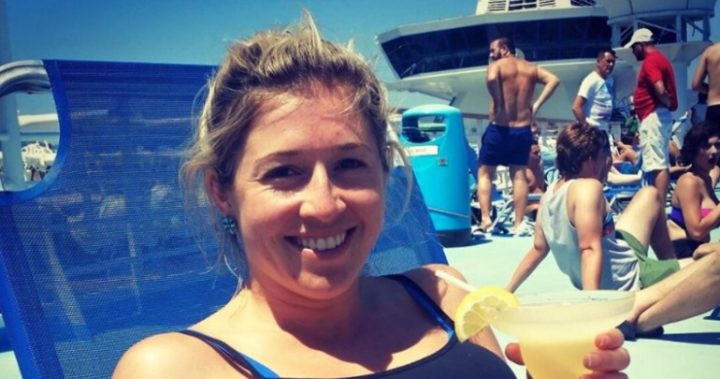 A brave 27-year-old woman has inspired people across the world with a final message, detailing her regrets and dreams in the last weeks of her life.
Holly Butcher, who died on January 4, had been battling Ewing's sarcoma – a rare form of cancer in and around the bones that mainly affects young people. She asked her family to share a letter she penned and it has since been widely shared on social media.
"It's a strange thing to realise and accept your mortality at 26 years young," she wrote on Facebook. "It's just one of those things you ignore. The days tick by and you just expect they will keep on coming; until the unexpected happens. I always imagined myself growing old, wrinkled and grey – most likely caused by the beautiful family (lots of kiddies) I planned on building with the love of my life. I want that so bad it hurts."
She added: "That's the thing about life; it is fragile, precious and unpredictable and each day is a gift, not a given right."
Butcher highlighted the importance of blood donations, and revealed they had allowed her to have an extra year of life to spend with her family and beloved dog. The Australian Red Cross Blood Service has since echoed her words, and explained most donations go to cancer sufferers as chemotherapy destroyed their ability to create new blood cells.
Ad. Article continues below.
Shaun Inguanzo, from the Service, told ABC: "Without donated blood many cancer patients wouldn't be able to make it through that rigorous chemotherapy treatment."
Butcher's post has prompted thousands of people to respond with their own experiences, and share their own thoughts while battling illness. Her post has received more than 43,000 shares in just a few days, and over 11,000 comments. In the message, she tells people to stop worrying about insignificant problems, and embrace their lives and their bodies. 
"Let all that s*** go … it is so insignificant when you look at life as a whole," she wrote. "Appreciate your good health and functioning body – even if it isn't your ideal size. Look after it and embrace how amazing it is. Move it and nourish it with fresh food. Don't obsess over it."
She told people to focus more on real-life relationships, rather than living their lives "through the screen of your phone" and added: "Value other people's time. Don't keep them waiting because you are s**t at being on time. Get ready earlier if you are one of those people and appreciate that your friends want to share their time with you, not sit by themselves, waiting on a mate. You will gain respect too!"
Ad. Article continues below.
Butcher admitted she was dreaming of having more time with her loved ones: "I'm watching my body waste away right before my eyes with nothing I can do about it, and all I wish for now is that I could have just one more birthday or Christmas with my family, or just one more day with my partner and dog. Just one more," she wrote. "I hear people complaining about how terrible work is or about how hard it is to exercise — be grateful you are physically able to. Work and exercise may seem like such trivial things … until your body doesn't allow you to do either of them."
People have shared their awe at the inspiring message, while adding their own experiences. One commented on the Facebook post: "Holly, you are a true blessing after your time! You're family was so blessed to have you. I am blessed to run across your letter. It puts the true meaning of life in front of me. Sometimes the time is needed to sit and reflect on what is important in life," while another added: "WOW does she hit the nail on the head what a wonderful well written piece makes one stop & think……..RIP Holly."
Meanwhile one user wrote: "The last word my very selfish mother said to us before she passed on from cancer was, 'I finally realize that the only thing you take with you when you leave here is what your have given….and I really wish I had given more.' To hear you reiterate that Holly, helps us all while we are still in this realm. Safe Journey onward!"
What do you think of Holly's final message?