Two families changed forever by a heartbreaking injustice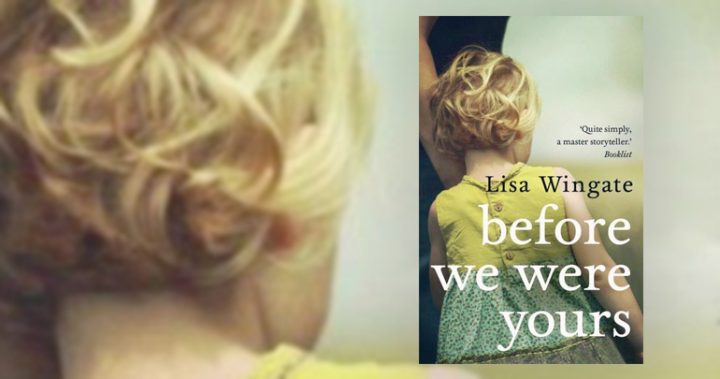 Lisa Wingate packs plenty into Before We Were Yours, a story of poverty, wealth and heartbreak, set in South Carolina.  
This novel spans over three decades of the lives of two families. Avery Stafford, while on a goodwill mission with her father, Senator Wells Stafford, has a chance meeting with an elderly citizen, May Crandall at the aged care facility they are visiting.  Avery can't help but get the impression that she knows May. The story goes back and forth between present day and the past.
Rill Foss, along with her siblings and parents live a very poor, but happy existence, like most river rats back in the thirties.  They were a close family until Rill's mother was taken to the local hospital to give birth to twins.  Rill's father, along with her mother did not return as expected and life takes a dramatic turn for her and her sisters and brother. They are rounded up like sheep and shipped off to an orphanage.
The author entwines the lives of the children in the Foss family and the lives of the modern day Staffords so well that you are pulled in chapter by chapter.  Avery Stafford, after meeting with May Crandall a second time and seeing a photo belonging to the elderly woman, she notices the resemblance of the people in the picture to Avery's own grandmother, now suffering from dementia and in a similar but upmarket facility to May.  She decides to discover the history of May Crandall and the photograph.
Ad. Article continues below.
The orphanage the Foss children were forced to inhabit is described so well that you can see it, hear the children and imagine the characters.  You will turn page after page to see what happens to each of them and you want to follow Avery in her quest to find out the truth.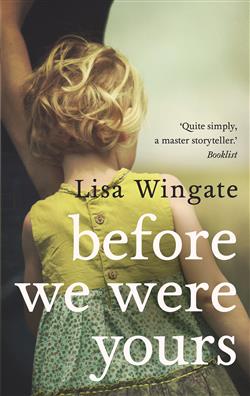 I found this novel interesting on so many levels.  How Rill Foss and her siblings fitted in with May Crandall; how Avery not only put together their story piece by piece but how it showed life on both sides of the fence; poor and wealthy. It had me living the lives of the children in the orphanage, in particular, Rill Foss.  One moment I held my breath and then breathed a sigh of relief the next.  
As an over sixty I was intrigued by the older women and men in the story and related to them.  I enjoyed this book because Lisa Wingate told it in a manner so descriptive it intrigues me and left me wanting more. She showed how circumstance can affect our past and our future. 
Before We Were Yours by Lisa Wingate (published by Harlequin Books) is available now from Dymocks. Click here to learn more.