The marriage he voted against: Abbott's sister's gay wedding to air on TV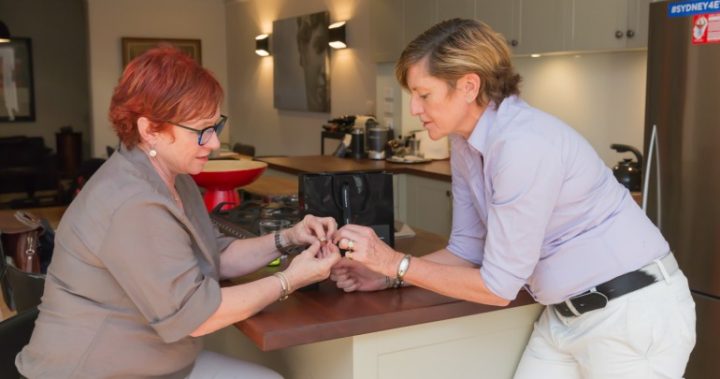 It's one of the first of what's likely to be many high-profile same-sex marriages, but not all will put on show the family tension between a gay activist and her former PM brother.
Tony Abbott famously voted against same-sex marriage being made legal last year, despite his sister enjoying a 10-year relationship with another woman. And now cameras have followed Christine Forster as she marries her partner of ten years, Virginia Flitcroft, in an intimate ceremony.
The new series of ABC'S Australian Story gives a behind-the-scenes glimpse at the big day, which reportedly took place on Friday, after former Prime Minister Abbott himself joined his mother Fay, a mix of Liberal politicians, and well known drag queens. The first episode, which airs on Monday, will show both brides sharing memories of their relationship, and the family sacrifices they had to make to be together.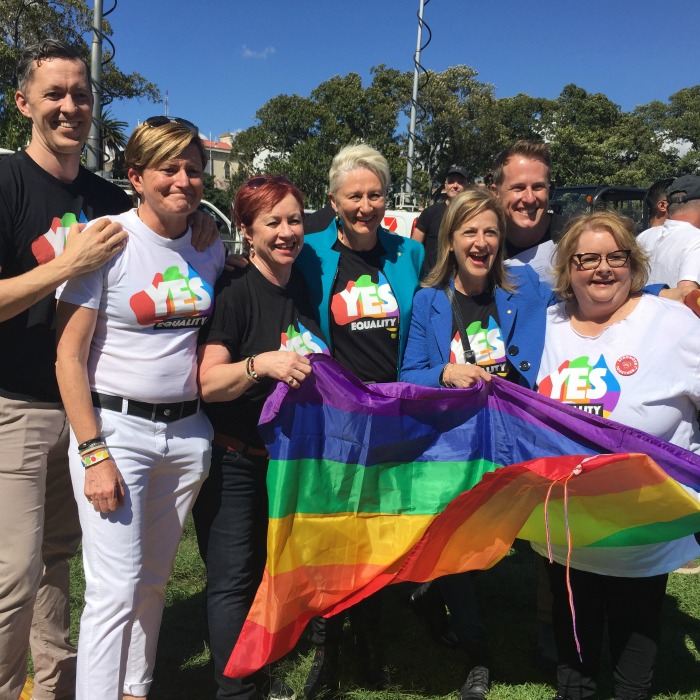 "We had six children and two families that were catastrophically blown off the planet by Christine and I doing what we needed to do, and that was to be together," Flitcroft explains.
Ad. Article continues below.
Read more: Tony Abbott's sister will lobby him for gay marriage vote
Australian Story joined the guests at the ceremony and filmed the happy ending to the couple's 10 years of difficult battles to be accepted. "It's been a long and sometimes very difficult journey but Virginia and I, with our marriage, are going to put the tough times behind us," Forster adds.
While the couple fought for a "yes" vote in Australia's recent same-sex marriage debate, her brother Abbott was joining the "no" voters. While Forster has previously insisted he's always been supportive of her, it didn't change his beliefs and vote.
Forster alienated parts of her family when the previously married mother-of-four began her relationship with Flitcroft a decade ago. She has since become a high profile same-sex marriage activist and Liberal politician.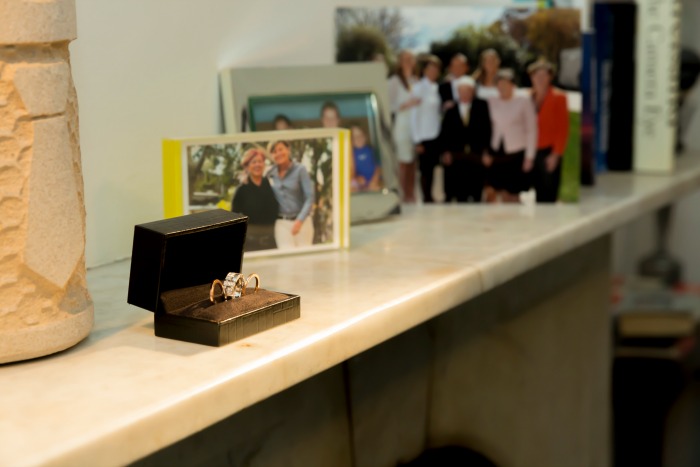 Speaking of her relationship with her future brother-in-law, Flitcroft explained: "Tony and I had a discussion and I said, 'I fully understand that you needed to make your case, and make it clearly, but it's not ok to use your sibling as a political football'."
Read more: Un-Australian or not? Tony Abbott's sister attacked at violent protest
Meanwhile Abbott has accepted the marriage, and told the show: "I accept that people do disagree. It doesn't mean they don't like each other. It doesn't mean they can't love each other."
Ad. Article continues below.
Australian Story airs Monday, February 5, at 8pm on ABC and ABC iview.
The ABC's filing it as "a love story not to be missed", but will you be tuning in? Do you think it's right to air it on TV?
---
With Facebook removing news sites from your feeds we ask that you sign up for Starts at 60's emailers here. And to keep us on your wall, join some of our new Facebook groups and clubs:

News Junkies Club – Australia
News Junkies Club – USA 

See news on the change and links to all our other clubs and groups here.