Catherine Zeta-Jones defends Michael Douglas' sexual harassment denial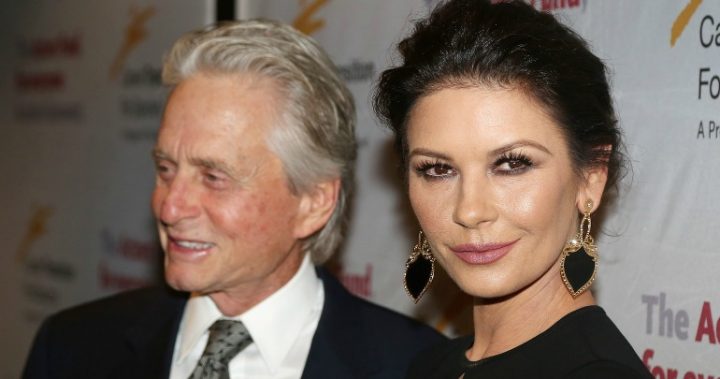 Catherine Zeta-Jones has spoken out in support of her husband, Michael Douglas, saying he did the right thing coming forward over potential sexual harassment allegations against him before they were made public. Jones, 48, told Entertainment Tonight both she and Douglas support the MeToo movement "more than anybody".
"My reaction was that as two people who have been in this business, him longer than me, was that we support 'Me Too' and the movement more than anybody, anybody, me as a woman, him as a man," Jones said. She added it's "very clear" where he stands.  
"And there was no other way than to be preemptive in a story that had to be watched. He did a statement, he did it. I think it's very clear the way that he stands. I cannot elaborate on something that's so very personal to him."
The Oscar winner also commented on the cultural shift that is currently taking place around the world, saying it's "an amazing time for women" and that the movement confirmed there is strength in numbers when it comes to facing widespread discrimination in the workplace.
While the MeToo campaign has gripped media around the world since allegations against Hollywood producer Harvey Weinstein first surfaced, Jones made clear the issue would not "be at the forefront of everyone's mind forever" and that the only way forward was to be "kind to each other". 
Ad. Article continues below.
Earlier this month, Douglas denied allegations against him, saying he'd been contacted by multiple publications, regarding claims that he had sexually harassed a former employee. 
Read more: Michael Douglas turns the tables on accuser by revealing sex claims
Speaking exclusively to Deadline he said, "I felt the need to get ahead of this. It pertains to me but I'm also getting a sense of how it reflects in our culture, and what is going on today."
Douglas added that the claims were "extremely painful" and that sharing the news with his wife and kids was extremely upsetting. He said he supports the MeToo campaign and believes that not getting the chance to fairly defend himself in court could send the movement back.
What are your thoughts? Do you think Catherine Zeta-Jones did the right thing standing by her husband?