Michael Douglas turns the tables on accuser by revealing sex claims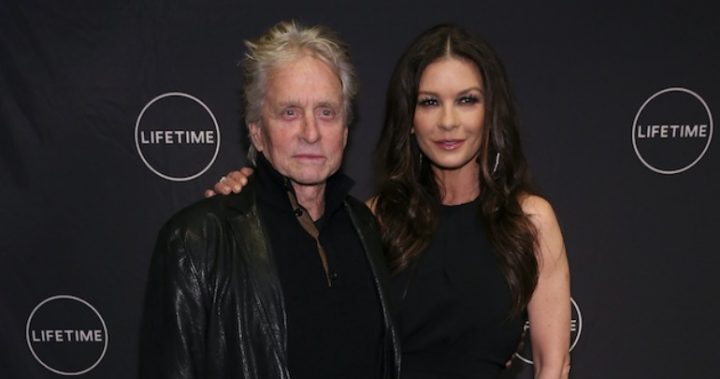 For the past few months, an array of leading men in Australia and in Hollywood have been forced to defend themselves against serious sexual harassment and assault claims .
Oscar winner Michael Douglas has now denied allegations against him. What makes his denial different from the others is that he's putting his denial out there before the claims against him have even gone public.
Speaking exclusively to Deadline, he said wasn't comfortable waiting for major publications to brand him as a villain, so he decided to deny allegations he knew were out there before Variety or the Hollywood Reporter got the scoop.
He revealed he was made aware of an incident that apparently happened more than 30 years ago, after receiving a call from an attorney las month suggesting that the The Hollywood Reporter intended to run a story about the alleged incident. While Michael told Deadline he remembered the accuser, he denied sexually harassing her and said that he hadn't seen her in more than 30 years since he fired her.
"I felt the need to get ahead of this," he told Deadline. "It pertains to me but I'm also getting a sense of how it reflects in our culture, and what is going on today."
Ad. Article continues below.
In most cases, men who have been accused of sexual harassment have had their careers all but destroyed. Leading men have been banished from popular TV shows and directors who once ruled Hollywood are now some of the most hated men in the world.
"This is a complete lie, fabrication, no truth to it whatsoever," Michael said of the accusations he faced, nothing that he was a supporter of the women's movement against harassment and abuse in the entertainment industry because of his actress mother and wife.
He added that the allegations were "extremely painful" and that sharing the news with wife Catherine Zeta-Jones and his kids was difficult and upsetting. He supports the current #MeToo campaign and believes that not getting the chance to fairly defend himself in court could send the movement back.
Michael said that he wasn't concerned that anyone else would come forward and said that he would have confessed if he'd done anything wrong. He's also angry with his accuser for going straight to the newspapers instead of raising any concerns with him directly.
"I'm fearful, I have jobs going with studios who all seem to be supportive at this time," he said. "I'm hurt, really hurt and offended and I wonder if people realise when you do something like this, it hurts a lot more than just one person."
Do you think Michael Douglas has done the right thing in telling his side of the story before the allegations were made public?