The Commando died as he lived - at the front, giving his all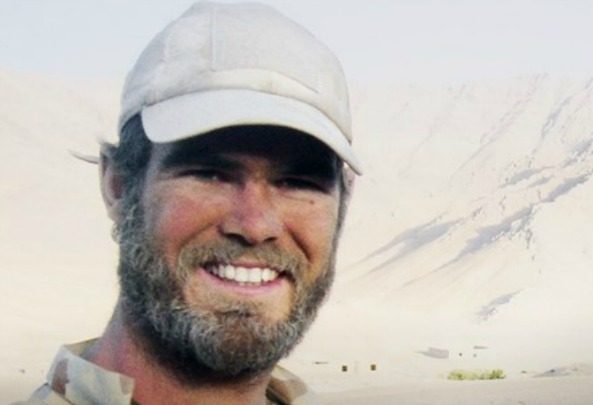 Corporal Cameron Baird died at an obscure village named Ghawchak, tucked away in Afghanistan's Khod Valley, on 22 June 2013. For his actions on that day, he became Australia's one-hundredth recipient of the Victoria Cross.
Over the past two nights, I have read the book The Commando, The Life And Death of Cameron Baird, VC, MG, written by Ben Mckelvey. It is not a 'nice' book and nor is it meant to be. It is, however, essential reading for those who ought to know about the training and deployment of our specialist operatives such as the men of Cam's 2RAR (as it has been renamed).
Cameron Stewart Baird was born on a cold, squally day in Burnie in June 1981, second son to Doug and Kaye Baird. Doug was a quality VFL forward who'd gone to play in Tassie later in his career. On moving back to Victoria, the growing Cam showed a prodigious talent for footie and seemed pretty certain to be picked in an AFL draft, hopefully by Geelong or Adelaide. It didn't happen and the young man, disappointed, signed up for a four-year stint in the army.
Commando goes on to tell of his life training as a soldier and his development into the specialist he became. It wasn't all plain sailing, of course. The first week at Kapooka was 'jarring', with nothing the young recruits did capable of passing muster: No matter how they made their beds, cleaned their bathrooms or folded their clothes, it was done incorrectly. Although Cam initially termed the trainers 'arseholes', it shows the calibre of the young man just how well he came through setbacks and continued to develop. In fact, his application to everything thrown at him established him as a leader, right from the early days.
Ad. Article continues below.
Early deployment to East Timor was frustrating in the extreme and when they came home, several of the men, including Cam – who'd completed his four-year stint – left the army. Making an attempt at civilian life, Cam married his girlfriend Robin (who, although important, remains otherwise anonymous, not wanting to participate). The change failed to suit Cam's temperament, so he returned to the life of a soldier.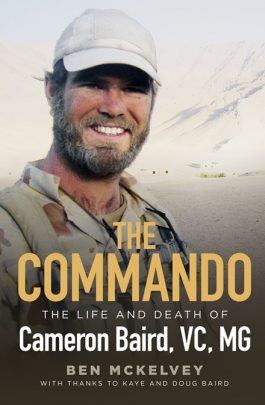 Retraining and further conditioning as a commando saw Cam in Afghanistan. After 9/11, the US had no shortage of international partners willing to fight al-Qaeda and the Taliban, but most countries curtailed troop movements and times and areas of operation; Australia was the only one to place their men wherever needed.
Cam was on his fourth deployment to Afghanistan when he lost his life, doing as trained. Of even greater import than training was his application, his capacity to read and respond to situations with his natural aptitude as a leader. His dedication allowed the taking of an insurgent-controlled compound, but only after making the ultimate sacrifice.
There is a great deal more to the story of a brave young man who died doing what his country trained him to do. As much as any book I have read, Mckelvey's research and writing explains, in simple and outstandingly readable English, how the commando are created as an elite.
I am pleased they fight on our side.
The Commando, The Life And Death of Cameron Baird, VC, MG, written by Ben Mckelvey is available in hardback, audio and digital formats from the publisher, Hachette Australia – Click here for details