My Absolute Darling is a shocking, brilliant first novel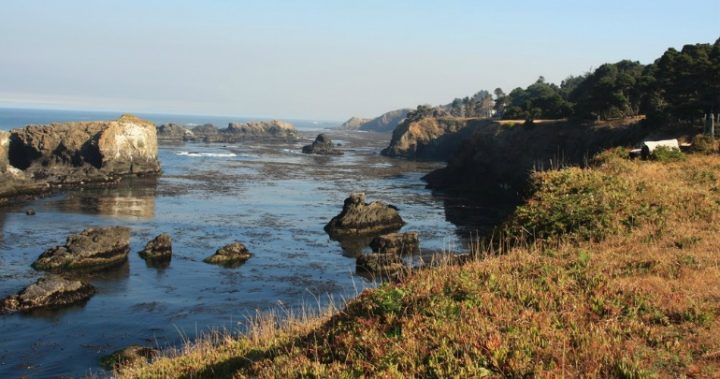 My Absolute Darling, by Gabriel Tallent, is a story that needs to be told.
I found it extremely difficult to review even though it could be the story of any one of us. I like the book and the writing, but the content is so abhorrent.
Set on the wild Mendocino Coast on the northern California coastline, 14-year-old Turtle Alveston lives with her father Martin in a derelict house on land which is now unkempt orchards and fields. Unlike most 14-year-old girls who dream of pop idols or lip gloss or boys, Turtle's sparsely decorated room houses a whole cache of guns and weaponry, and due to her father's diligent instruction, she knows how to use them all.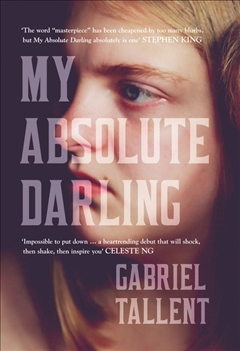 Turtle does not fit in at school, she has problems with the syllabus, and she looks different from the other girls in her combat boots, 501s and faded tee shirts. Turtle is different because her world view stems from the only world she knows; which is shooting at military targets, listening to her father Martin's demented apocalyptic theories on global warming and conspiracy theories, and then having her father visit her room to have sex with her.
Ad. Article continues below.
What Gabriel Tallent has done in this his brilliant debut novel is to objectively examine the complexity of incest and child abuse whilst successfully framing it into a brutally obsessive type of love. But it is a love like no other; cruel, vicious and dependent on Turtle following her father's rules. What utterly shocked me was the author's depiction of Martin as he justifies himself as both lover and father, whilst inflicting cruel rites of passage to make her prove her toughness and ability to survive a hostile world.
It almost comes as a surprise when in a brief period of wandering the nearby forest Turtle meets two boys who appreciate her hard won survival skills. She forms a friendship with Jacob and Brett, even forming ties with their families, but jealous Martin cannot accept 'his absolute darling' being with other people, because as he constantly reminds her, she is 'his, and his alone'. There is no room for boys in her world. The future is bleak.
Although the content of this story is chilling, confronting and shocking, I am glad I persevered beyond the distastefulness of some of the content. Because both Martin and Turtle become flesh and blood characters to me as the story which should only be of Martin's domination becomes one of Turtle's bravery and resilience. Although her father attempts to sublimate Turtle's sense of self and identity, she begins to question that status quo, and after the arrival of her first menstrual cycle sees that this way of life is not sustainable.
When her father brings home a small girl he has found and gives no explanation of her family, Turtle sees that things must change when after her refusal to comply with her father's sexual demands leads him to take the small child into his bed.
Ad. Article continues below.
This story is so powerful, so compelling and so beautifully written that I could not put it down. Examining our most sacred of taboos, uncovering the scorpions that lie hidden under rocks, exposing our worst fears and our sense of righteous indignation, I found this book left my senses reeling. 
The vivid descriptions of landscapes, seascapes and the sense of isolation of the house create a tension which encapsulates the sense of Turtle being trapped inside her father's fantasy. Then there is the tremendous battle raging in the child Turtle as she fights to regain her own sense of self, and the huge price that it eventually costs her as she draws deep from a well of inner strength that she could not have known that she had.
This book is brilliant. Author Stephen King says that " 'masterpiece' has been cheapened by too many blurbs, but My Absolute Darling is one." Others have compared it to classics like To Kill a Mockingbird and Catch-22.
I personally struggled at times with the content, but I am so glad I persevered. My Absolute Darling by Gabriel Tallent is a book that will stay with me for a long time. Not so much because of the confronting nature of the content, but because of the tough inner landscape of a 14-year-old Turtle Alveston who is far more powerful and resilient than she realises. Because of her, the book moves from bleak pessimism to glorious strength. I loved it. Ten out of 10 from me.
My Absolute Darling, by Gabriel Tallent, is available from Dymocks. Click here for details.
Dymocks is a proud supporter of Starts at 60; the opinions expressed are the reviewer's own.