A fascinating memoir of over 40 years on the news frontline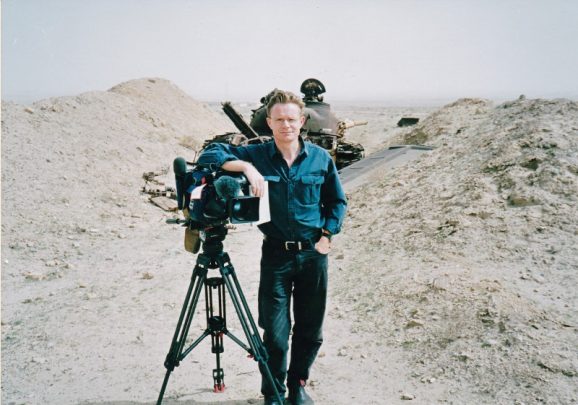 Minefields: A Life in the News Game is a gripping account of an adventurous and compassionate man's life and work in the rapidly changing world of journalism.
Hugh Riminton's name is synonymous with quality reporting at home and abroad. His restless intelligence has taken him around the world's trouble spots. He has met with the world's great and with the poorest and most desperate people.
Riminton gives us a brief account of his early life – born in Sri Lanka, growing up in New Zealand and starting his career as a reporter there because it sounded like fun.
Believing in the necessity to keep moving and growing Riminton has worked in Perth, Melbourne, London, Sydney, Hong Kong and Canberra. He has worked for the major Australian TV networks except the ABC, the Macquarie radio network and CNN. He has worked with the many of the big names in the media world – Derryn Hinch, Robert Penfold, Mark Colvin, Stan Grant to name a few. He pays tribute and tells anecdotes of those relationships in a relaxed conversational style.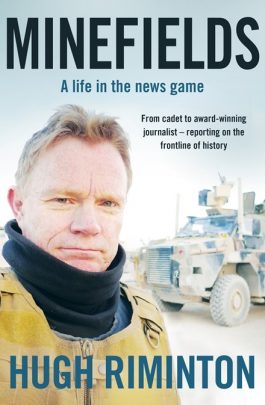 Ad. Article continues below.
Riminton has covered major local news stories at home – the Russell St bombing, the Port Arthur massacre, Thredbo. He has covered major events overseas, the coup in Fiji, the inauguration of Nelson Mandela, the Boxing Day tsunami in Sri Lanka.
Riminton is probably best known as a member of that elite group of journalists, war correspondents, hence the title 'Minefields' and the cover photo of him near a tank, minus protective headwear. He has covered some of the world's worst recent conflicts, some little known. Coups, genocide, revolution, war – these events are the backdrop to Riminton's working life in Rwanda, Sudan, Kosovo, East Timor,
Soweto, Iraq and Afghanistan. Riminton readily admits the mistakes he made as a young reporter and is quick to acknowledge the guidance given by others, especially his cameraman. Riminton is self-deprecating in the retelling of hair-raising incidents.
It was in Iraq and Afghanistan that Riminton developed his deep respect for the Australian military forces and worked with the Department of Defence in explaining to the Australian people what it was they had to do in Afghanistan. This respect did not stop Riminton in exposing the sexual harassment rife in the forces while he was stationed in Canberra.
Riminton has met world leaders and as a political correspondent in Australia is familiar with our leaders. He has entertaining insights on these people. Many of the photos in the book show Riminton in danger zones, but many of the photos show people in desperate circumstances, the most powerless. While Riminton can reminisce about banter in the Oval Office with Barack Obama and Julia Gillard, he has chosen to include in the photos those of Sebastian Alosi and Abuk Lual Athurum, survivors of African horrors.
Ad. Article continues below.
The world of journalism Riminton entered as a 17-year-old has changed. He reflects on this throughout the book as he tells his life story, though maintaining the privacy of his family life, which is only briefly mentioned.
This is certainly a book for admirers of Riminton, for those interested in current affairs and the business of getting the news to our homes. It is too, simply, the story of a fascinating life.
Minefields: A Life in the News Game, by Hugh Riminton, is available in paperback and digital formats from the publisher, Hachette Australia.  See details here.