Nicole Kidman reveals her secret role in Keith's hit single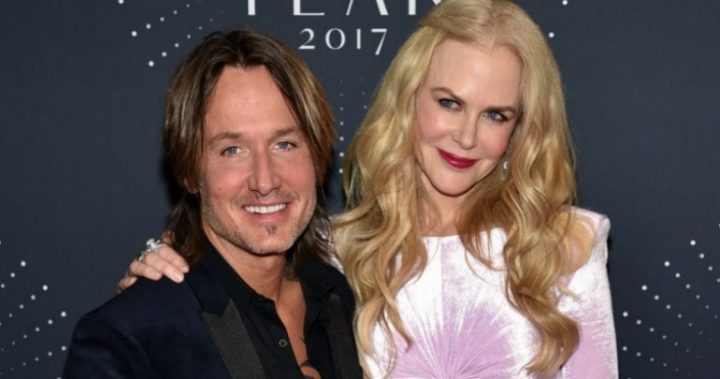 She's one of Hollywood's greatest actresses but it looks like Nicole Kidman also has an ear for music. While we've seen Kidman show off her vocal ability in films such as Moulin Rouge, the Aussie star has revealed that she played a big role in one of her husband's hit singles.
The 50-year-old recently appeared on Extra TV and revealed that she sings backup vocals on Keith Urban's new song "Female".
"I do a little bit," InStyle reports the Australia actress saying.
She even described appearing on the song as an emotional moment.
"It's beautiful … It makes me cry, that song."
Ad. Article continues below.
While Urban didn't write the song himself, Kidman said that he was so moved by the lyrics that he dropped everything to release it as a single.
"I think it was more that he loved the song," she explained. "He kind of pushed everything aside and recorded it."
Read more: Fashion-forward or fail? Nicole debuts a VERY different look
Ad. Article continues below.
It looks like fans are already loving the track, with many flooding Urban's Instagram page with gushing comments.
One fan wrote: "Touched my heart so much I cried. Can't thank you enough for such an incredible song and support. My heart is healing after hearing you."
Another comment read: "Thanks for this Keith Urban. You're a true gentleman."
"Incredible song! You are truly an amazing artist and wonderful human being!" A third fan added.
Read more: Nicole Kidman shimmers in sheer Hollywood-glamour gown
Ad. Article continues below.
It's been a busy year for Nicole. In addition to singing with her loving hubby, she's received a number of awards for her acting. Earlier this week, the Eyes Wide Shut star wowed audiences at Glamour's 2017 Women of the Year Awards.
Taking to the stage after snagging an award, the star gave a powerful speech.
"I'm a sister, I'm a mother, daughter, I'm a wife, I'm a career woman," she told the crowd.
"I'm a mother to four loving children, daughter of a formidable mother and father and wife of a truly good man. It is who I am, why I'm standing here tonight. And I am aware that not everybody has been as lucky as I have been."
Have you listened to the song? What do you think?