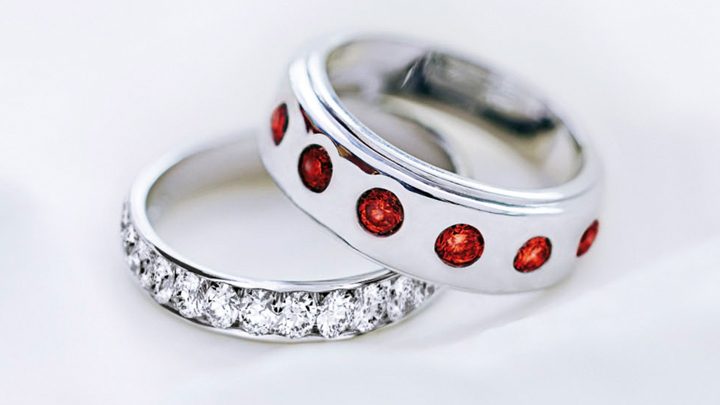 Dymocks Book of the Month
One with You is the cataclysmic climax of the Crossfire series by prolific author Sylvia Day.
I say 'climax' with tongue in cheek, as it is the extremely raunchy sequel to the popular five-book Crossfire series. However, when I say raunchy, it does not mean that I dismiss it as a mere bodice ripper because this book has substance, drama and a very well put together plot.
Sylvia Day knows her stuff, and indeed, she knows what sells, but she doesn't ignore the minutiae of the human condition. Underneath the perfectly sculpted and affluent bodies of both Gideon Cross and his lover/wife Eva, lie a hotbed of unresolved issues and partially unburied family secrets. Pair this with mega millions in cash and assets, childhood sexual trauma and a few shrewishly jealous ex-lovers and you have an explosive and utterly 'unputdownable' read.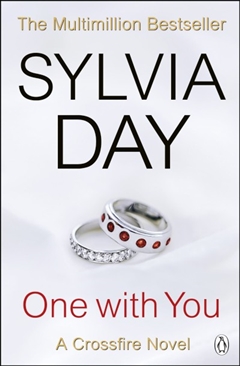 I have to admit that I had not read the previous four books but found that this was not a disadvantage at all, as there were clues throughout to the challenges and plots in the previous books. I did a little online research and managed to put together the background so I could settle in and enjoy the ride. And what a ride. Gideon and Eva have a sex life that most of us could only imagine – I was thoroughly entertained by the variety and depth of their prowess, but that does not mean that the book relied only on sex to keep the reader entranced.
Gideon and Eva are finally married, however, much of the world does not know this yet, and so a public family celebration is planned. Whilst this is happening, both Gideon and Eva realise that there are ghosts of both their pasts to be laid. (forgive the pun) A fiercely proud and independent man, Gideon realises with the help of therapy that he will have to put aside his prickly outer shell and allow Eva to really know him, in more than just the biblical sense. Likewise, Eva realises that seduction and multiple orgasms alone will not be enough to hold this marriage together. She works hard at cracking Gideon's shell and helping him to come to terms with his tragic past. Gideon seems at times both remote and surly, but Sylvia day allows us to be privy to their inner thoughts as each chapter alternates with the two main characters as narrators. This serves to bring coherence and flow to the writing.
Most readers would never have any experience of such a lavish and opulent lifestyle where private jets, limousines and massive real estate portfolios are just part of everyday life. But the reader also sees how fame and riches can create their own stress and drama with attempts by ex-lovers and the paparazzi to bring down the Gideon/Eva dream of happily ever after. With only a small circle of trusted confidantes, both Gideon and Eva must face their own individual demons head first. The family secrets, lies and betrayals must be exposed and dealt with. Unscrupulous past lovers must be declawed in order for the dream of a marriage built on complete trust and honesty to succeed.
We are virtually catapulted into an ending which very cleverly ties up every loose end – and there were a lot of these from the previous four books. Sylvia Day has obviously hit on a formula that works. She drags her readers out of the humdrum of their everyday worlds and shoots them up into the heady world of the mega wealthy for whom just about anything is possible to be bought. But we realise that love, honesty and integrity cannot be bought – they are traits which come from the heart.
One with You is a fitting finale to this quintet of books. I thoroughly enjoyed my time being part of Gideon and Eva's world, and found myself cheering on the sidelines as the knots became untangled and the loose ends were neatly tied up. For the reader (most probably female) who wants to curl up and shut out her hectic world for a few hours and enter into the world of the rich, beautiful and famous, then this is the book for you.
One with You by Sylvia Day is available now from Dymocks.


Comments