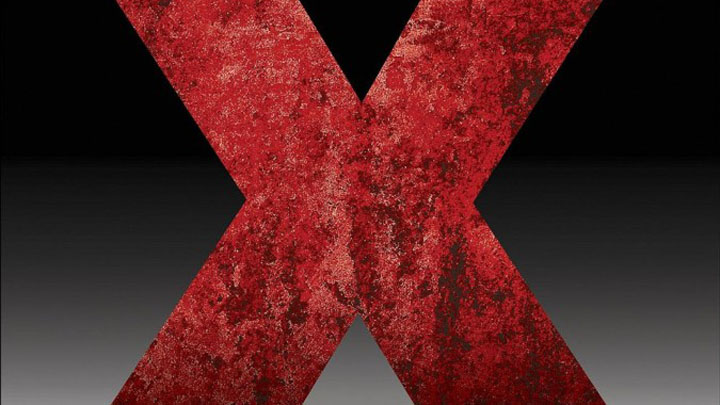 Opening the first pages of X, by Sue Grafton was like catching up with an old friend.
I was instantly comfortable with Private Investigator Kinsey Millhone back doing what she does best, solving mysteries and bringing justice to those who call on her services. I have read every one of the Alphabet series by Sue Grafton, and the character of Kinsey Millhone has evolved seamlessly as she reintroduces us to her ageing landlord Henry and other characters who have graced previous books – including Rosie's bar, the neighbourhood hangout. She has matured somewhat though, is the veteran of a few unsuccessful romances and now has some money in the bank due to an unexpected inheritance.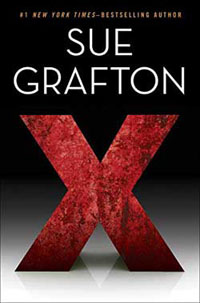 However sleuthing is in her blood, and when a glamorous but mysterious woman hires her to find the son she gave up for adoption at birth, Millhone is right on the case, awed by the magnificent house she is welcomed into at dusk in a deserted part of the hills. She is also involved in helping Ruthie the widow of recently deceased PI Pete Wollinsky as she tries to put his chaotic financial affairs in order, but something doesn't seem quite right and an undercurrent of unease is introduced as a shadowy figure haunts the grieving widow.
Kinsey's domestic peace is also threatened when her landlord Henry goes on a rampage to stop water wastage. Santa Teresa is in the grasp of acute water shortage, and so water consumption is monitored strictly. The new neighbours, an elderly couple seem sweet but needy, claiming both poverty and illness. Henry is kind and accomodating, and offers to help but Kinsey is more reserved in her judgement and something doesn't seem to be quite right.
The novel gallops along at a brisk pace as Kinsey finds she has been duped by marked notes from the mysterious woman who has seemingly vanished, and why is the mansion that she visited now empty and unkempt? Pete Wollinsky's effects are thoroughly examined, and a coded list of women's names is found, along with a package containing rosary beads and a bible. Never one to let a mystery remain unsolved, Kinsey is astute and methodical as she digs up the past in order to solve the last unsolved case of Pete Wollinsky. She also uncovers old injustices and is suspicious of past murder committed as she goes on the trail of finding the woman to whom the package has been left but has been hidden in a box in Pete's garage.
Finding loose knotted threads and unravelling them is what Kinsey Millhone does best as she doggedly pursues the son of the mysterious woman. Why was she paid with marked notes, and why has the woman and her contact details vanished? Who was it that broke into her office and left her feeling shaken and uneasy?
This book is quite a long read, but like all Sue Grafton's books in this series, the reader is compelled to keep reading as all of the loose ends are unravelled and finally tied together in a climax that is both unexpected and chilling. I found the book easy to read as both old and new characters are orchestrated into a complex mystery which uncovers everything from an art theft to a closet serial sociopath, and I was sad to actually reach the final page. This is a great read, it is slightly darker in tone and Millhone as the leading character seems more reflective and even slightly vulnerable as we get under her skin and into her deductive processes.
And so I will wait another couple of years for 'Y' is for…? I'm still not sure what 'X' stands for – I have my ideas but I'll leave that for the astute reader to work out.
X, by Sue Grafton is available to purchase from Dymocks in paperback or ebook
Comments