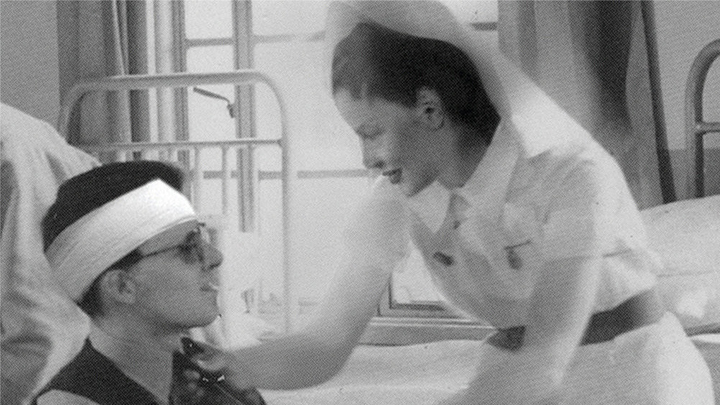 Who among you enjoys a truly good story, an appealing tale that engenders interest from the start and inspires a wish to read a book through from cover to cover in one sitting?
I thought so! But may I first relate another favourite happening: I find further stimulation, on finishing a book, for it to lead on to others, not because it is one in a series but because there are stories of further interest to which it points. This then is about one book that led on to several others, some new to me and one re-read. All were by different authors.
 Mary and Richard by Michael Burn is one of the most moving love stories ever written, a story that could be the stuff of fiction and yet, I fear, no author would have the audacity to write anything quite like it. The fact it led to further reading might make it sound complicated and yes, it is a bit, but please bear with me. I'll explain later.
Richard Hope Hillary was an Australian sent to England in the mid 1930s to be educated at Shrewsbury and Trinity. While there, he joined the Oxford University Air Squadron in 1939, later becoming a member of 603 Squadron. The handsome young pilot downed five enemy aircraft in British skies during WW2 but was himself shot down over the North Sea, suffering severe burns  to face and hands when his aircraft exploded and burst into flames. At age 22, he underwent months of unspeakably painful grafts to rebuild him to the point he would once again fly.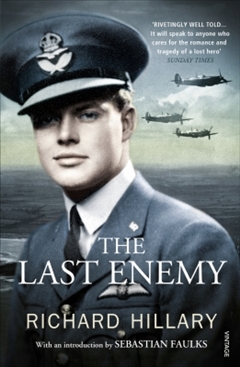 Despite those wounds and operations that left his face disfigured, he remained attractive to the opposite sex. Merle Oberon, the famous actress, offered him what might best be termed 'intimate comfort.' She, in turn, introduced him to "…perhaps the most beautiful woman in Britain…", Mary Booker. It was their love that was so poignant and the subject of a book.
Mary, second cousin to W B Yeats, was an Irish beauty, a widow twice Richard's age, said to be a woman of modesty and charm. She had two adult daughters, one of whom produced her first grandchild while she was involved with Richard. Theirs was a strange affair, passionate in the extreme on a personal level and yet their correspondence – well, his at least – was sometimes rather formal and starchy. Where Mary might write, "…I have been struck, in mid-heart as it were, by the seriousness of our love…," then Richard's, "It must be love when one feels suddenly that one is no longer self-sufficient, that someone else is more important, and that it is only when with her that one is happy," can be termed, at best, prosaic.
Perhaps surprisingly, despite it being the title on which I base the article, Mary and Richard were lovers for only thirteen months. A member of The Guinea Pig Club, servicemen patched up by brilliant pioneering plastic surgeon, the New Zealander Sir Archibald McIndoe, Richard died while performing a night training flight on 8 January 1943 after being repaired.
We might never have learned of their love if not for the love of Mary's subsequent husband, Michael Burn. An interesting character in his own right – born to privilege, reporter, bon vivant, adventurer, soldier, POW, novelist, playwright, sometime breeder of mussels, and bisexual – Burn married Mary in 1947. Following her death in 1974, he discovered among her possessions carefully preserved love letters between the wartime couple. It was these on which he wrote their story.
There were many love stories that came out of the war, several along similar lines to that of Mary Booker and Richard Hillary. What makes theirs unique is how it relates to two people so disparate, being so well documented because of the letters on which it is based, its writing by the man who would, in turn, love Mary for life, and that despite his sexual orientation.
Sad to relate, Mary and Richard: A True Story Of Love And War by Michael Burn is out of print but who knows: If Dymocks were to receive enough SAS enquiries, they might be able to go to the publisher with a convincing case. It would be a worthy task.
It seems only right I should name the other books mentioned earlier :The Last Enemy by Richard Hillary is autobiographical, written up to his hospitalisation, and Reconstruction Of Warriors is the story of the Guinea Pig Club. Both are available from Dymocks. A third, Turned Towards The Sun: An Autobiography by Michael Burn is also sadly out of print.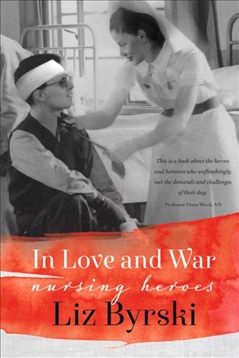 Another book, In Love And War, Nursing Heroes by Liz Byrski, also available from Dymocks, is further great reading.
Now, hopefully, you understand my earlier statement about one book leading on to another. It won't be unique, of course, so would you care to tell us all about a similar situation you've experienced?
Many of the books above are available from Dymocks, click on the title to go directly to each title.

Join Books at 60 on Facebook, or sign up for our weekly newsletter below for more great reading recommendations!


Comments