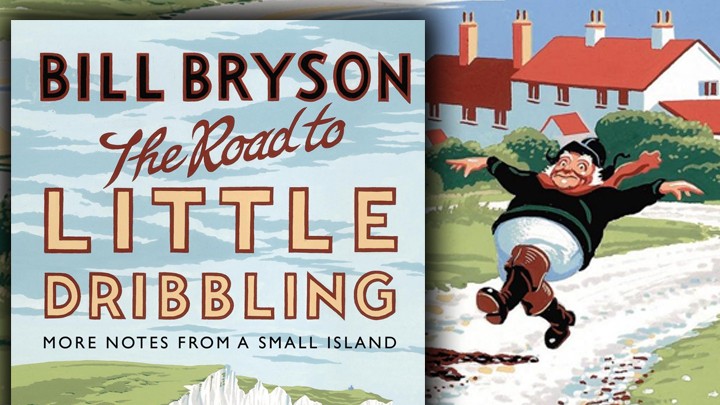 Bill Bryson has become renowned as a travel writer for his witty anecdotes, telling statistics and, now, in this latest book, his grumpy asides.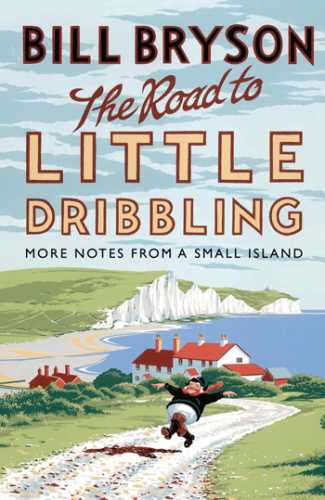 His Notes on a Small island was well received in Britain and abroad. Born in the United States, Bryson made England his home. Just before the twentieth anniversary of the release of Notes on a Small island, Bryson's publisher, with an eye to the main chance, suggested a follow up, to which Bryson agreed and hence we have The Road to Little Dribbling: More Notes From A Small Island. The motivation for the publication was commercial, which Bryson readily admits.
Bill Bryson set out to follow the Bryson Line, one of those imaginary geographical lines which runs from Bognor Regis in the south to Cape Wrath in the north. The cover gives the impression he walks this distance in one endeavour. He does not. He walks, he takes the train, he drives. He is diverted by the birth of two granddaughters on separate occasions and by a grandchild's birthday party. Most of us believe that the 'island' stretches from Lands End to John'O'Groats. Not according to Bryson. Hence, the Bryson Line.
Bryson finds much to criticise. The difficulty of parking near a village, the ways of the National Trust, shopkeepers whose aim seems to get you out of their shops quickly and rudely, trendy food, ( Brie and apple tart made with organic apple cider nearly gave him apoplexy),policemen wearing yellow vests so they looked like rail workers, and the rail system. Mind you, I could really relate to quite a lot of his criticisms of the rail system. It's a wonderful experience when it works, but does have its quirks.
Bryson is free with four letter words. I have always regarded this as evidence of a poor vocabulary, or justifiable impatience on the spur of the moment. Neither condition applies here, so I just wonder at the necessity.
Bryson has long lived in England, his wife is British and in this book he becomes a British citizen. The accounts of his dealings with bureaucracy and of taking the written test are vintage Bryson.
There have been many changes in Great Britain in the last twenty years and Bryson spends time lamenting these. It seems to me that most of the changes have been brought about by population growth, and a change in the cultural makeup of Britain. I often wonder whether the England of my imagination, gained from novels, history books, plays and poetry ever really existed, certainly I've never seen it, though I loved what I did find. At times, Bryson really struggles with these changes – or appears to do so for the sake of the book.
Bryson is a former president of the Campaign for the Preservation of Rural England. In fact, the book starts with a discussion on the murderous ways of cows. His descriptions of the countryside are idyllic, The Lakes District is one place where he finds perfection and he views Durham very favourably. He was once Vice-Chancellor of its university.
The strength of Britain is its great beauty. It is natural parkland where there are many medieval and historic sites, as well as the places of natural beauty. To visit these would take around thirty seven years. It is this England that Bryson first fell in love with and has worked hard, not only through his writing to preserve.
One of the curiosities of the book is his exploration of the Butlin's Holiday Camps. I have known of them from books, but as an Australian, they have always struck me as an odd way to holiday.
This book is laugh-aloud funny, as I have found all the Bryson books to be. I remember embarrassing myself on a train by helplessly giggling at passages in 'Walk in the Appalachian Woods'. My favourite lines from this book concern Norfolk. His son is said to have remarked, 'Norfolk: Too many people, not enough surnames.' While I can't comment on its accuracy for Norfolk, the statement does sum up places I've visited.
The cover is taken from an old travel poster depicting a jolly, fat fisherman jauntily bouncing down the road. Bryson may not bounce so jauntily these days but if you're after some light summer reading this thick book is perfect.
The Road to Little Dribbling: More Notes from a Small Island, by Bill Bryson is available from Dymocks in either paperback or epub
Comments