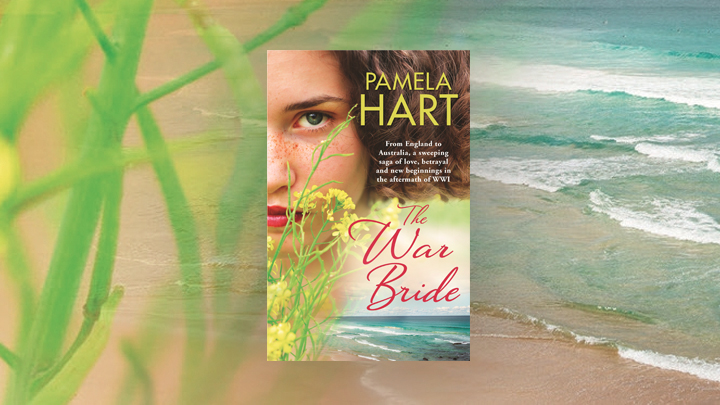 The War Bride by Pamela Hart is an engrossing story set in Sydney after the First World War.
It is based on an incident when passengers on a 'bride ship' were offloaded to another ship and so arrived in Sydney at a later date.
Margaret is a young woman from Reading in England who has been married to Frank, an Australian soldier. When he is not there to meet her in Sydney, she is left, thousands of miles from home, to carry on and establish a life for herself in the area around Manly in Sydney. She is fortunate to find a welcoming boarding house.
Frank, meanwhile, is shattered when his wife does not arrive. He makes the decision to move in with Gladys, a former girlfriend, who is the mother of his daughter, Violet.
Eventually, Frank and Margaret's paths cross. Will Frank desert Gladys and Violet? Will Margaret welcome back Frank, and turn her back on the happiness she was finding with Tom?
The book moves to a satisfying, but not sentimental, conclusion.
I was most impressed with the authenticity of the books background. The details of a soldier's life on his return to civilian life have been well researched. The book portrays to modern readers the complexity of social life in Sydney at that time – the sectarianism, the stigma and process of divorce, life in both Manly and Newtown.
This book is an enjoyable read. We care what happens to all the main characters and the minor characters are strongly drawn.
The War Bride by Pamela Hart published by Hachette Australia, is available from Dymocks.


Join Books at 60 on Facebook, or sign up for our weekly newsletter below for more great reading recommendations!

Comments