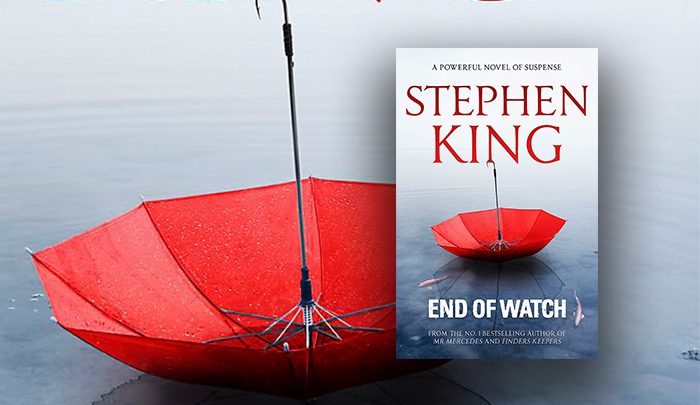 A dark and immensely riveting tale, full of suspense and drama, End of Watch by acclaimed writer Stephen King is the third book in this trilogy.
It can also be read and enjoyed, however, as a stand-alone book and heralds the return of retired detective Bill Hodges who runs his detective agency Finders keepers with his sidekick Holly Gibney.
Although Bill is battling a painful yet undiagnosed illness, he is still focused on nailing sadistic mastermind Brady Hartsfield, also known as the Mercedes Killer. He was responsible for deliberately maiming and killing members of the crowd waiting outside a stadium by running his stolen Mercedes car into them.
When Hartsfield is completely foiled and injured by Holly Gibney in his next attempt to commit a second mass murder in an arena full of teenagers waiting to hear a boy band, he is deemed to be brain dead and is confined to a hospital brain injury unit in a seemingly unresponsive state.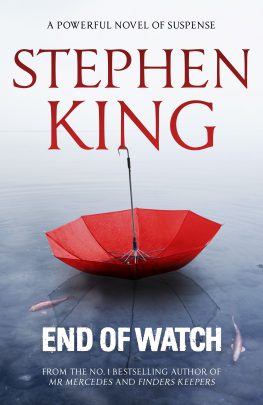 Hodges is convinced that he is more aware than he lets on, however to all intents and purposes, Room 217 is now Brady Hatfield's prison, but all is not what it seems: somehow Brady is able to make objects in his room move, and many of the nurses and hospital staff believe that he is able to use telekinesis. He seems to have the ability to make people do as he wishes, and it seems to have something to do with a seemingly harmless computer device called a 'Zappit'. Two nurses commit suicide, and nobody seems to know why.
The reader is thrust into a hectic world where those who have this computer device are being convinced to commit suicide. A woman who was injured and is now a paraplegic is killed by her elderly mother before she commits suicide herself. Is it a co-incidence that the woman was injured by Brady Hartsfield?
Bill Hodges is convinced that although regarded as brain dead, Brady Hartsfield is manipulating those around him to do his dirty work for him. Eminent Doctor Felix Babineux is using his own secret treatments on Hartsfield, convinced that he can get him to respond medically and thus become a feather in Babineux's own cap.
But it seems to be Hartsfield himself who is able to influence both his doctor and the hospital librarian to commit crimes in the outside world. But how can this be possible when he is confined to a hospital bed?
Hartfield, a computer geek with a malevolent touch of genius has managed to transform a simple computer game into one that produces a hypnotic trance in the user – an electronic fishing game which suggests that users commit suicide by lulling them into a receptive state. Fueled by the desire for revenge for being imprisoned in an almost lifeless body, he determines to hurt the man who put him in hospital – Hodges.
He then plans to initiate a suicide epidemic. Access to cyberspace, the internet and social media will help him achieve this. When Hodge's previous lawn mower boy Jerome's sister Barbara is targeted by the fishing game on the Zappit, Hodges realises that there is a sinister plot unveiling itself and it must be stopped – but how do you stop someone who is confined 24/7 to a hospital bed. The novel escalates as teenagers who own the doctored device start to commit suicide. The tension accelerates and the novel gallops to the finishing line, of which I cannot tell you more as it would spoil it for you.
This book is stamped with Stephen King's winning formula, although formula is possibly the wrong word. It's fast paced, tense, intriguing and imminently readable. It has just enough of the macabre and impossible woven through it to give the crime/thriller genre a real winning edge. I'm not sure if the Finder's Keeper's Detective Agency will feature in any more Stephen King thrillers but if they do, I for one will be lining up to read them.
End of Watch, by Stephen King, is an excellent read and highly recommended; published by Hachette Australia and available from Dymocks.


Join Books at 60 on Facebook, or sign up for our weekly newsletter below for more great reading recommendations!



Comments