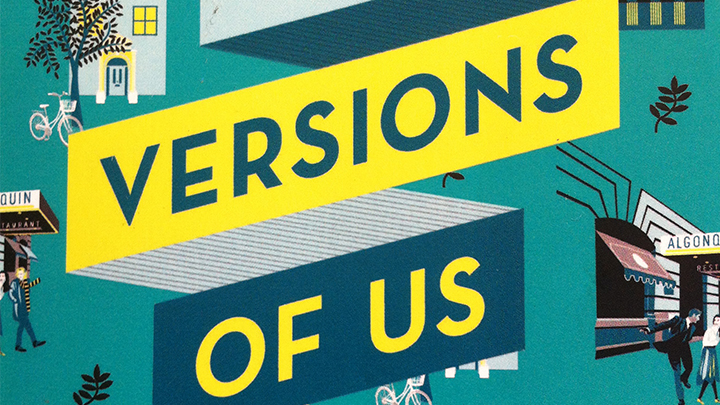 The Versions of Us is a debut novel by young British author, Laura Barnett. She has certainly followed the dictum, 'Write what you know', as her background in Cambridge University, journalism and theatre is the background to this very middle-class book.
'Us' is Eva and Jim, students at Cambridge university and the novel is three versions of their relationship from 1958 to 2014. The book opens with a description of their family background just before their births in 1938.
We have all, I'm sure, had those ' what if' moments as we muse on particular paths our relationships and careers have taken.
This book is three stories about Eva and Jim and what might have happened on that bike path one afternoon in Cambridge. Eva is in a relationship with David on that fateful afternoon.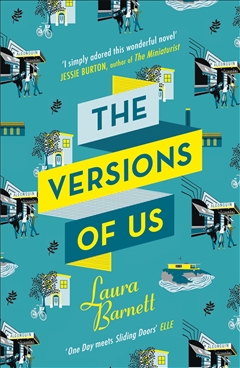 The three versions are numbered and we move from one to the other in successive short chapters. In the welt stages I was struggling to remember which version I was reading, and the characters were so self absorbed in the three versions, I really lost interest. It became easier to separate the versions as children were born, as each version had different children and parents.
Each version is the basic one of falling in love, falling apart and falling in love again.
While what happens to Eva and Jim varies what happens to Eva's brother, to David, to Eva and Jim's friends and their parents does not. We simply see the same events through different perspectives.
The settings are well drawn, and the peripheral characters are very strong. They were, to me, of great interest than Jim, Eva and David.
When I finished reading the book I had to write myself a list of the three versions, who had been in a relationship with Jim and or Eva in both, and who the varying eight children belonged to.
Sometimes the book works, but mostly there is not enough authorial control of the material.
At the front, there is a page and a half of snippets from reviews. I think those reviewers and I read a different book. At the book there are some questions for Book Clubs and a list of the ten books that 'made' the author. I believe a book should stand on its own.
This is a book to challenge the reader, and underneath, is a story of true love and soul mates.
The Versions of Us, by Laura Barnett, is available from Dymocks.


Join Books at 60 on Facebook, or sign up for our weekly newsletter below for more great reading recommendations!



Comments