Also in the shot is a copy of the September issue of British Vogue, which the former actress guest-edited. While Meghan herself wasn't on the cover, the eye-catching front page of the issue features 15 inspirational women, including American actress Jane Fonda, New Zealand Prime Minister Jacinda Ardern and climate change campaigner Greta Thunberg.
While the issue will include a candid conversation between the duchess and former First Lady Michelle Obama. In addition, an interview between her husband, Prince Harry and Jane Goodall, a conservationist who she has idolised since a young age, will also be printed in the high-profile fashion magazine.
The mother-of-one has spent the last seven months secretly working on the special edition, titled 'Forces for Change', Sussex Royal revealed last month. "Guest Editing the September issue of British Vogue has been rewarding, educational and inspiring. To deep dive into this process, working quietly behind the scenes for so many months, I am happy to now be able to share what we have created," Meghan said, according to Sussex Royal's Instagram page.
At the time, the palace also released a candid photo of the mother-of-one working on the game-changing issue, sharing a behind-the-scenes black-and-white progress shot. Meghan is the first person to guest edit the September edition, although the Duchess of Cambridge was the magazine's cover star in June 2016.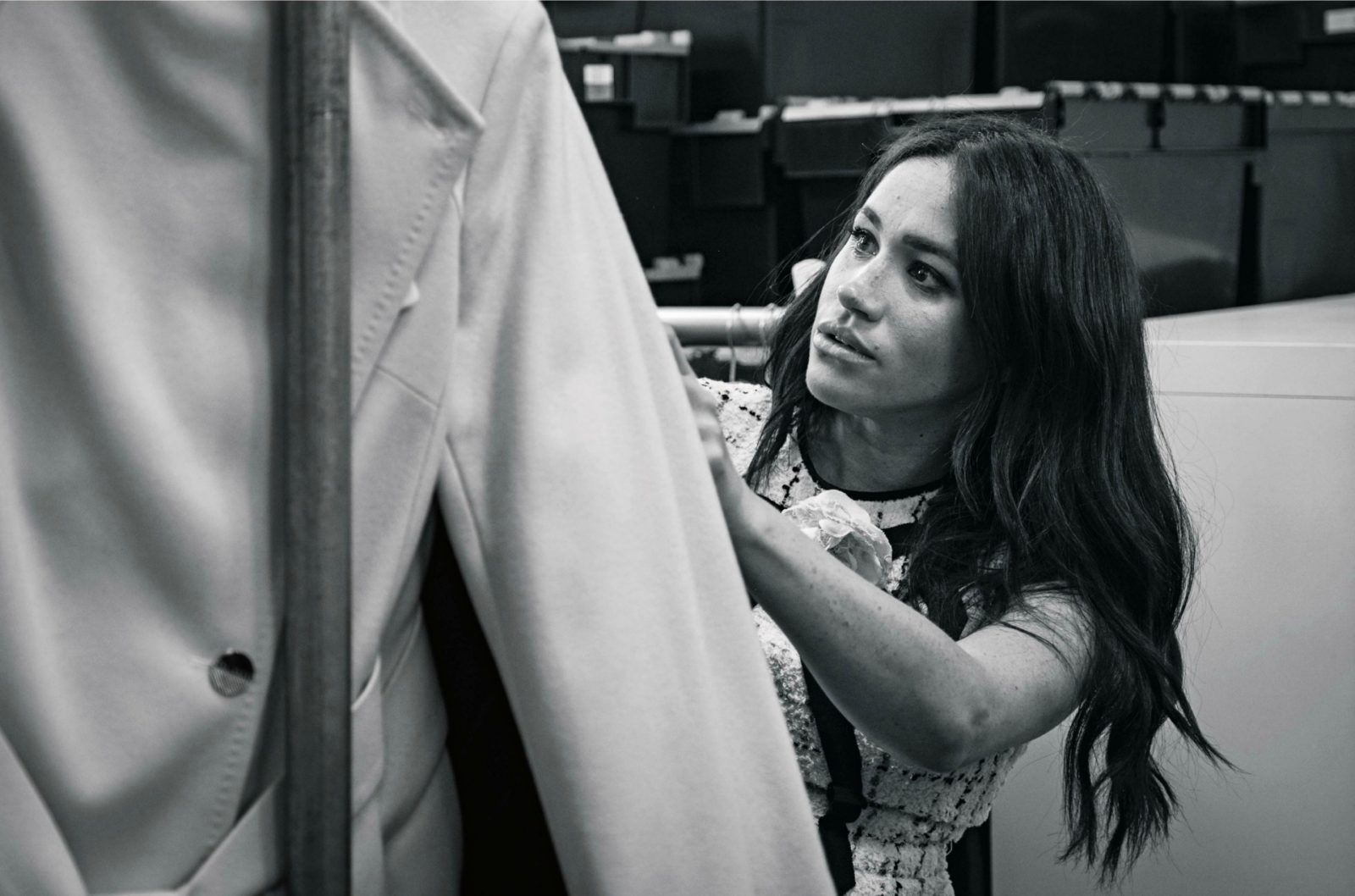 Meanwhile, it comes after Prince Harry led a series of beautiful messages to Meghan in celebration of her birthday with a sweet post online for his "amazing wife". The Duke of Sussex took to social media just over a week ago to wish her a wonderful day on the first of many birthday's with little Archie by her side. Sharing a stunning photo of his wife Harry wrote: "Happy Birthday to my amazing wife. Thank you for joining me on this adventure! – Love, H."
Read more: 'My amazing wife': Prince Harry pens beautiful birthday message to Meghan
In the beautiful snap the duchess could be seen smiling broadly for the camera, the look of utter joy spread across her face as she sat comfortably in a chair. Meghan sported a lovely blue dress in the image which flowed gracefully below her knees and tucked in at the waist with a bow.
The doting father-of-one wasn't the only one to share in the special day with the Duke and Duchess of Cambridge also taking to social media to wish Meghan a Happy Birthday. Prince William and Catherine shared a photo of themselves, along with Meghan, Harry and Prince Charles on one of their royal outings, smiling happily together. "Wishing a very Happy Birthday to the Duchess of Sussex today!" the post on Instagram simply read.
Fans of the duchess also rushed to social media to send their best wishes to Meghan in celebration of her birthday with many  leaving supportive words for Prince Harry's wife after an eventful year, with one writing:"Dearest duchess, we wish you an amazing birthday full of love, laughter, hugs and kisses. We thank you for inspiring us to be and do better every day!"
Another added: "Meghan, over the past year you have become someone who I look up to and admire. It warms my heart to see your love radiate off of everything that you do and that has inspired me to pursue things that I never thought I would." While a third wrote: "Happy Birthday to the people's princess. You are an inspiration to all of us to not be afraid to be who we are."
Are you a fan of Meghan? Do you have a message for the Duchess of Sussex as she celebrates her birthday?