Prince William also spoke at the event, as he read out a letter written about his great-grandmother Princess Alice of Battenberg who hid her Jewish friends, the Cohens, in her home after the Germans invaded Greece. He said: "Having been informed by her friends and her lady in waiting about the plight of Mrs. Cohen and her young daughter, the princess decided to offer her hospitality to the two ladies; in fact, to hide them in her home despite the danger this entailed.
"The princess put a small, two-room apartment on the third floor at the disposal of Mrs. Cohen and her daughter. It was thanks to the courageous rescue of Princess Alice that the members of the Cohen family were saved. The members of the Cohen family left the residence three weeks after liberation, aware that the virtue of the princess's generosity and bravery had spared them from the Nazis."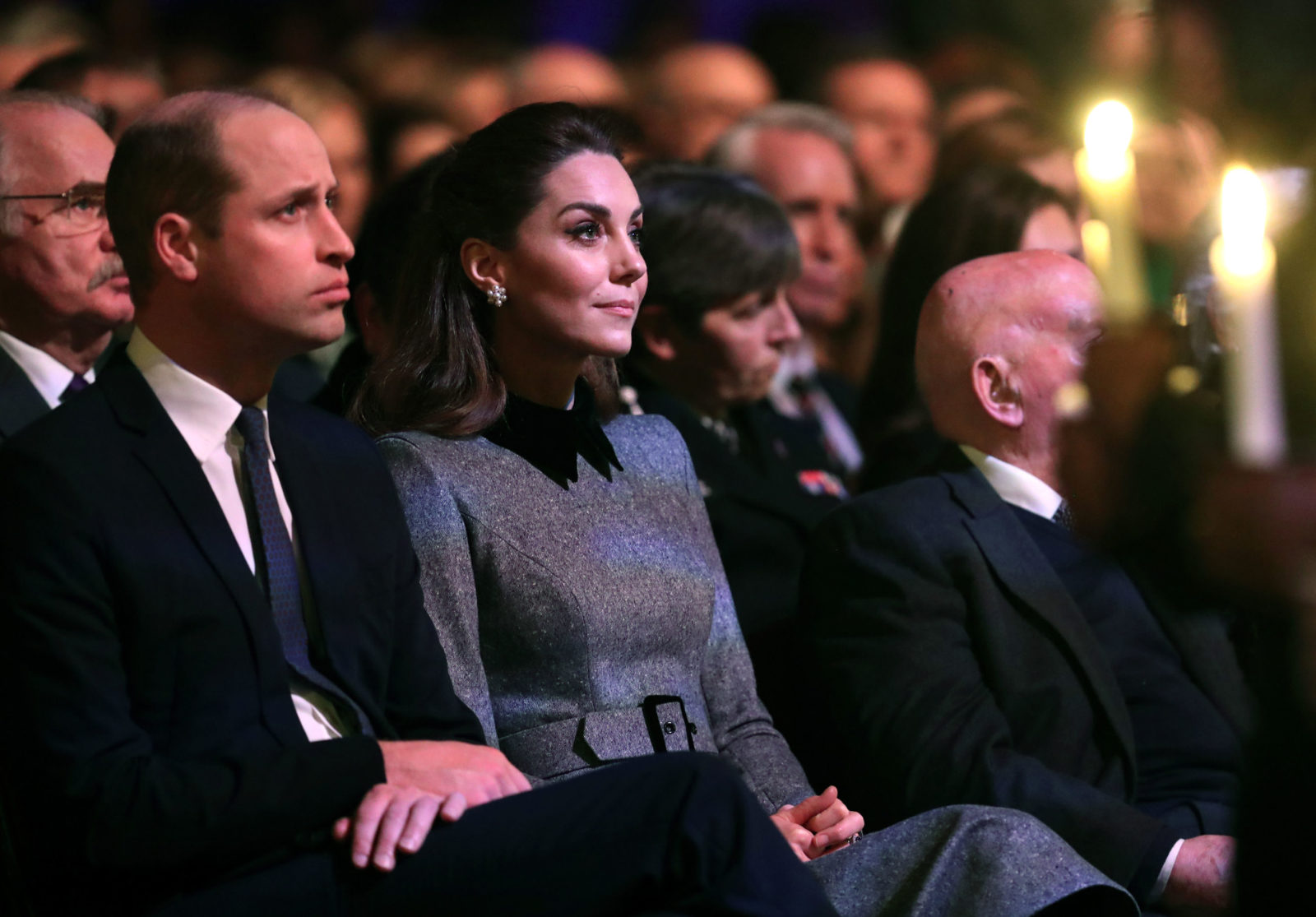 Ahead of Holocaust Memorial Day, Kensington Palace released two photographs taken by the duchess of Holocaust survivors alongside their grandchildren as part of a new project to mark the important anniversary.
Catherine's moving photographs will go on display later this year as part of a new exhibition, which will feature 75 images of people who survived the Holocaust and their loved ones. Speaking about the project, the duchess said: "It was a true honour to have been asked to participate in this project and I hope in some way Yvonne and Steven's memories will be kept alive as they pass the baton to the next generation."
The first of Catherine's images shows Steven Frank with his granddaughters Maggie and Trixie. Steven, along with his two brothers, was sent to was sent to Westerbork transit camp and then on to Theresienstadt. They were three of only 93 children who survived the camp, out of 15,000 children sent there.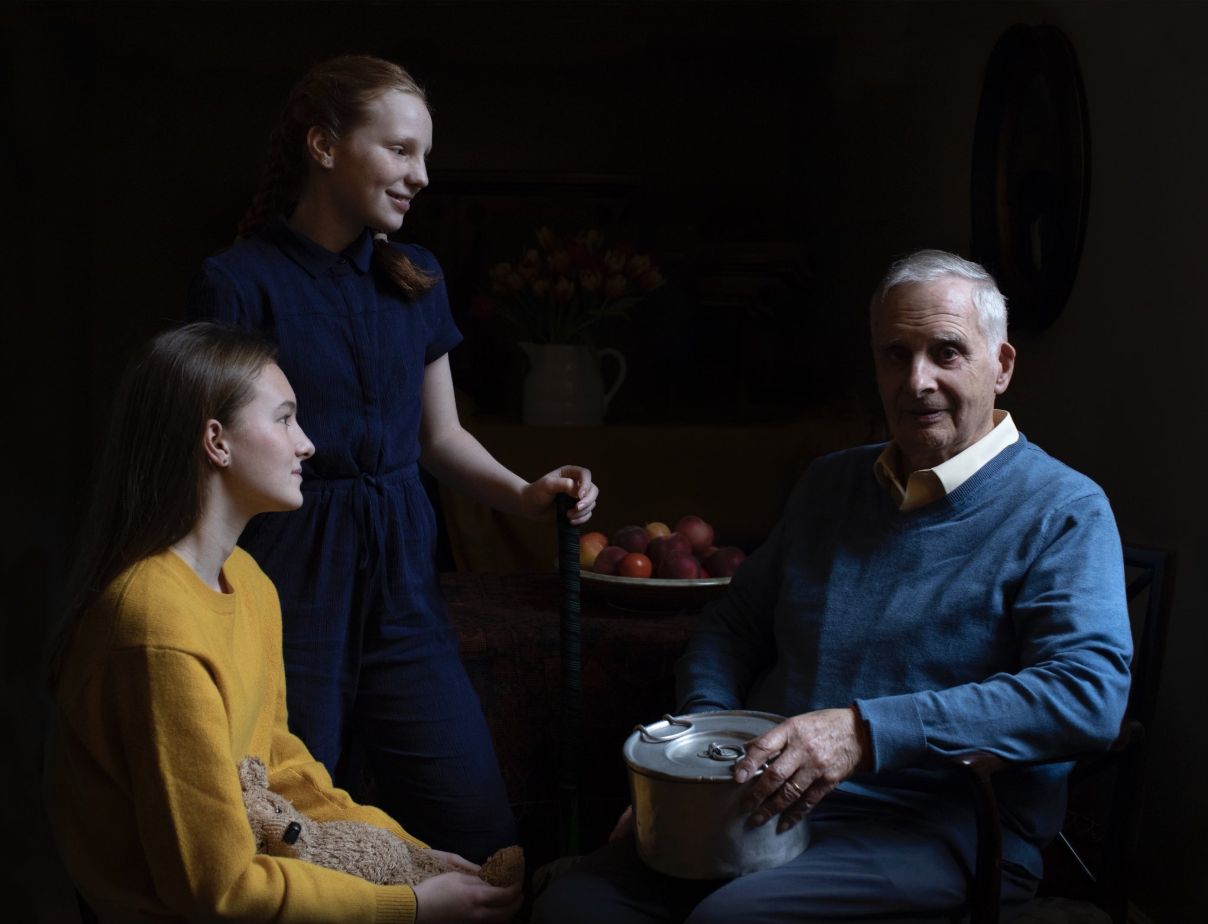 The second photograph taken by Catherine – who is Patron of the Royal Photographic Society – shows Yvonne Bernstein with her granddaughter Chloe. The duchess said she wanted to make the portraits "deeply personal", therefore both images include items of personal significance, such as a
According to Kensington Palace: "Yvonne was a hidden child in France throughout most of the Holocaust, travelling in the care of her aunt and uncle and frequently changing homes and names."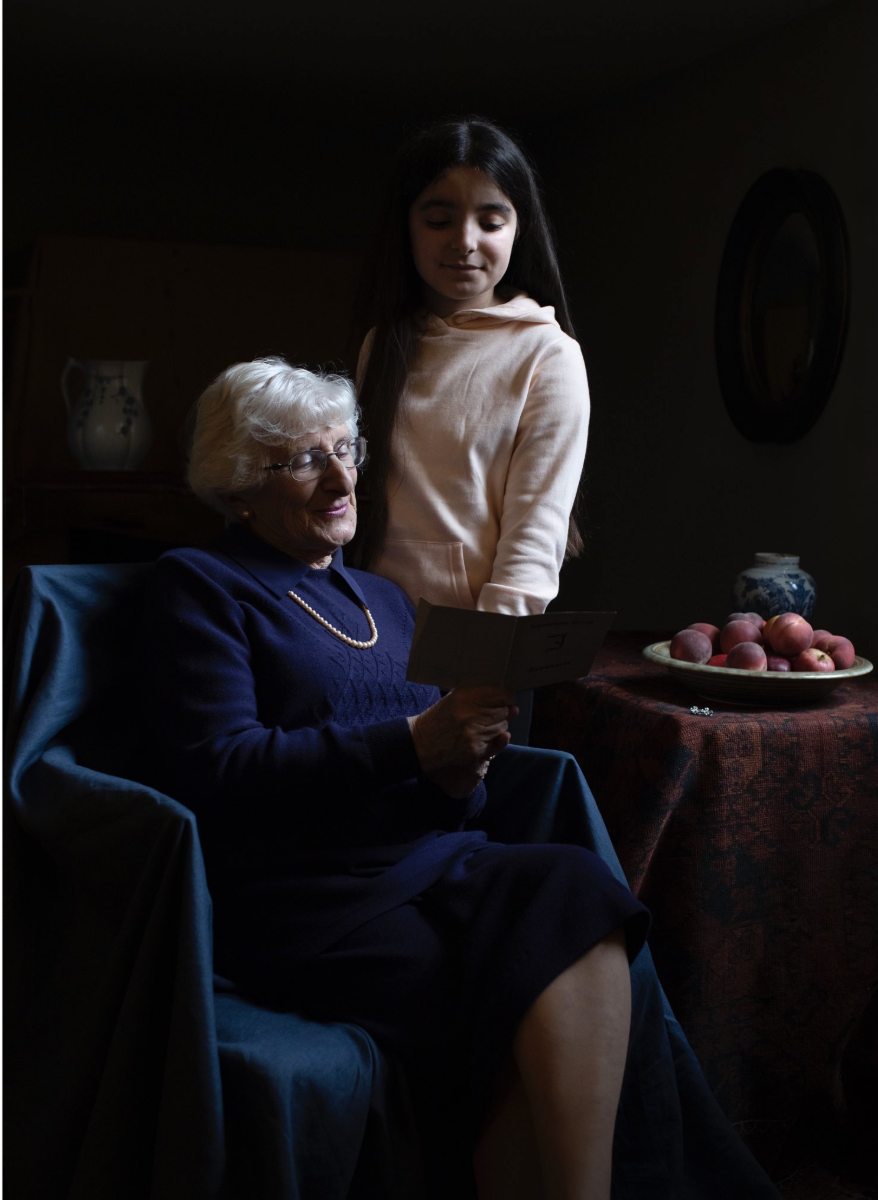 Catherine said: "The harrowing atrocities of the Holocaust, which were caused by the most unthinkable evil, will forever lay heavy in our hearts.  Yet it is so often through the most unimaginable adversity that the most remarkable people flourish.
"Despite unbelievable trauma at the start of their lives, Yvonne Bernstein and Steven Frank are two of the most life-affirming people that I have had the privilege to meet.  They look back on their experiences with sadness but also with gratitude that they were some of the lucky few to make it through.  Their stories will stay with me forever.
"Whilst I have been lucky enough to meet two of the now very few survivors, I recognise not everyone in the future will be able to hear these stories first hand. It is vital that their memories are preserved and passed on to future generations, so that what they went through will never be forgotten."