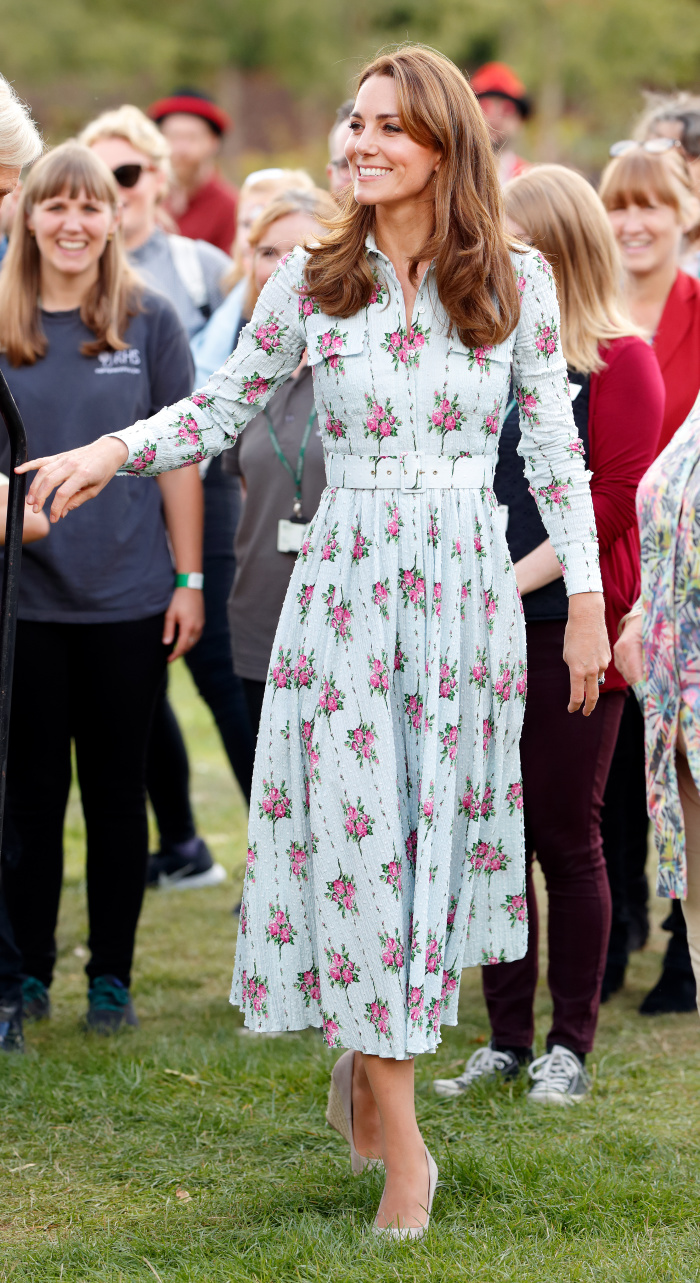 Catherine was joined at the event by British celebrity chef and former Great British Bake Off presenter Mary Berry, 84, who also donned a similar floral dress for the appearance. The pair were photographed beaming alongside one another as they hitched a ride on a tractor trailer, making their way to a fete-style festival to mark the garden's opening.
The garden was designed by a team from the Royal Horticultural Society with input from Davies White Landscape Architects, and it was . inspired by show gardens co-designed by the duchess at this year's Chelsea Flower Show and RHS Hampton Court Palace Garden Festival. The garden includes similar aspects to Kate's garden at Chelsea, such as a wildflower meadow and waterfall.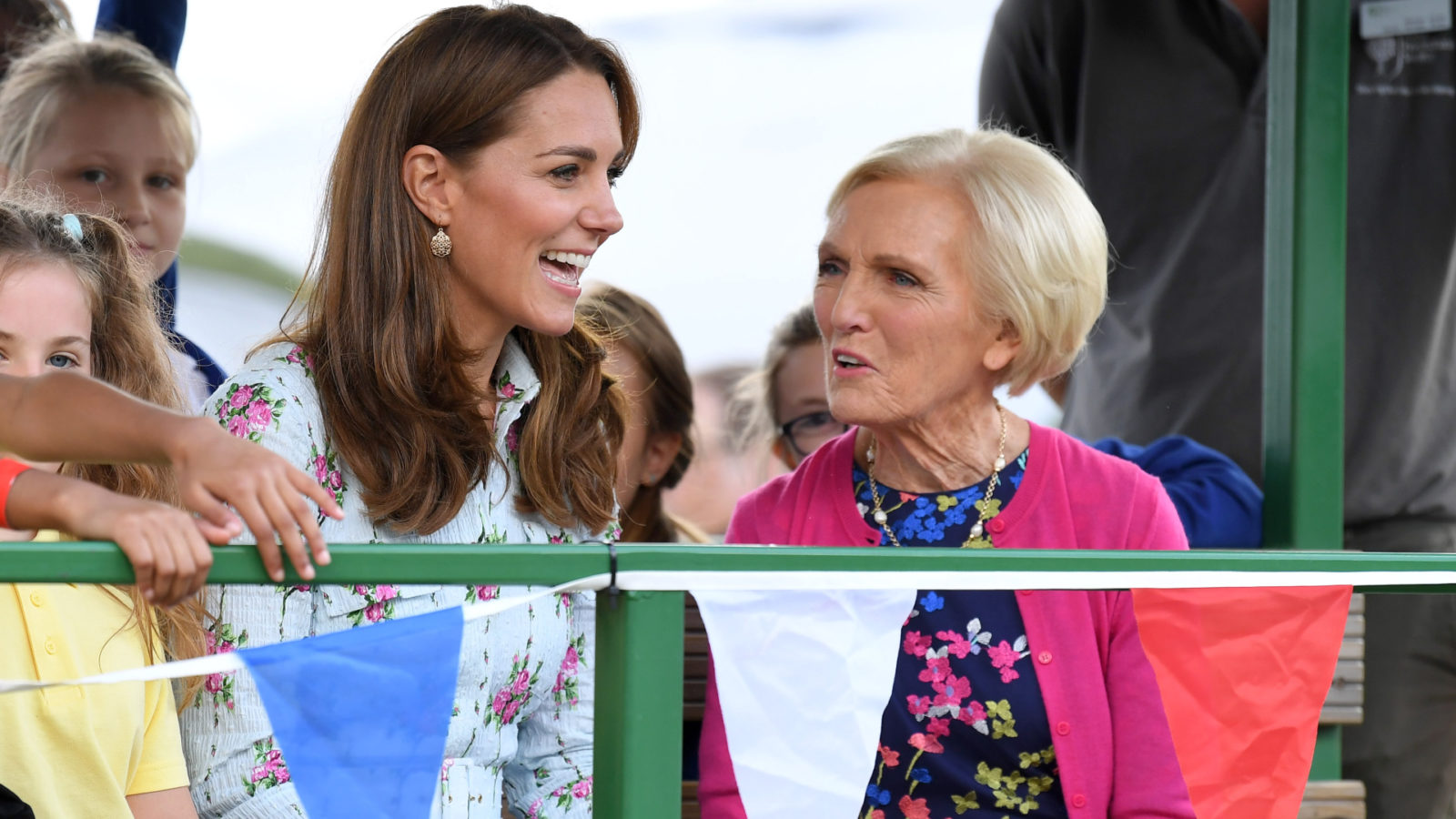 The duchess also delivered a speech at the event, telling the crowd: "The physical benefits of being outdoors and in nature are well documented. More recently, however, I have learnt that these often safe and supportive environments can also bring significant benefits to the cognitive, social and emotional development of our children too. The experiences we gain during our earliest years influence who we become as people. They influence how we interact in school, in work and in society and, ultimately how we bring up our own children.
"Whether it is planting, exploring, digging, creating, or playing; quality time spent outside provides children with the perfect environment to form those positive relationships with the people in their lives and the world around them.
"As a parent, I have learnt just how important it is to foster our children's development, in all areas, not just physical, as soon as they are born. We build the blocks, the foundations, for future success and happiness later in their lives."
She added: "There is a well-known proverb – that it takes a village to raise a child – everyone here represents an integral part of that very village."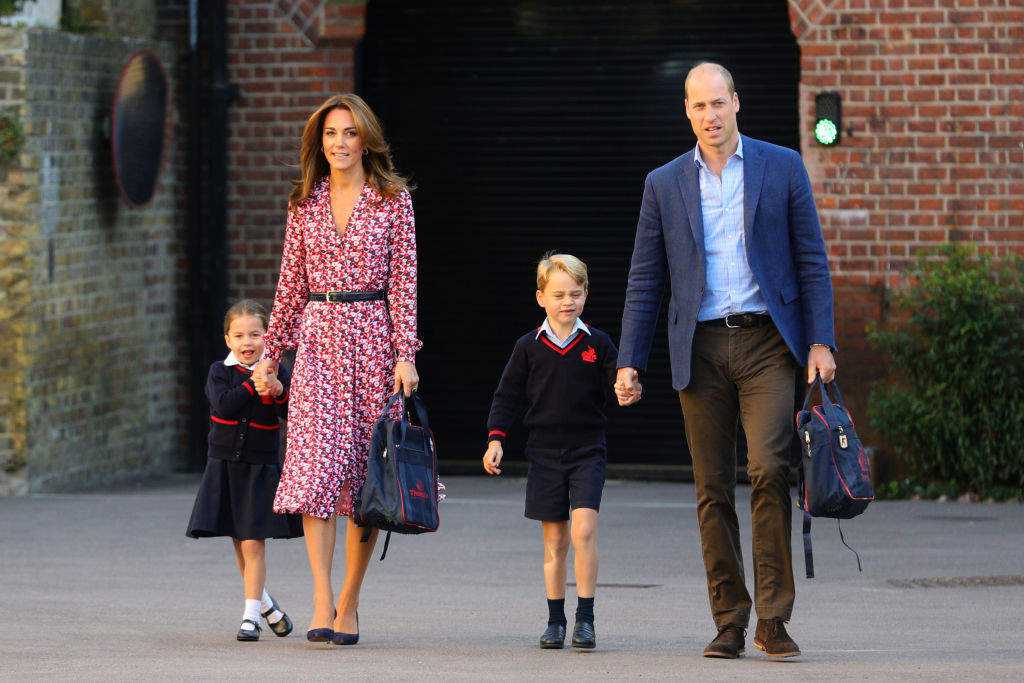 Catherine last stepped out last week with Prince William and the couple's eldest two children to take Princess Charlotte, four, to school for her first day at Thomas' Battersea, a private school near the family's home at Kensington Palace. The royal family, with youngest child Prince Louis absent, beamed as they walked into the school courtyard, with the young princess holding her mother's hand.
The family were greeted and escorted into the school grounds by the Head of the lower school Helen Haslem, who shook hands with George, six, and his younger sister.