"I was so embarrassed about it," she added. "That's the terrible thing isn't it, when you're scammed you're so mortified that you really don't tell anyone because it's so embarrassing and humiliating."
Despite being suspicious, Helen went on to say that she did send the money as requested and, oddly, she did actually receive a number of "weird" items including a 3D camera and a fake diamond tennis bracelet.
She added: "They did it brilliantly, and I was suspicious. When I picked up the phone, they said, 'I've got her, I've got her, we're so excited to tell you you've won this prize!'"
While she transferred the cash and received so-called prizes, Helen said that everything went "pear shaped" when she asked where they were calling from. She added: "I said, 'Where are you phoning from, the company, where is it based?'
"'We're based in New Orleans'. I said, 'Oh what address?' And they gave me an address, and I said, 'Oh that's interesting, because' – and it was true – 'I happen to be coming to New Orleans next week, so I'll pop in and see you, ' sort of thing. And they sort of went all a bit pear-shaped when I said that."
Helen said that she doesn't believe the callers knew they were conning one of the most recognisable faces in Hollywood, and said: "I could have been anyone really. I was scammed, definitely."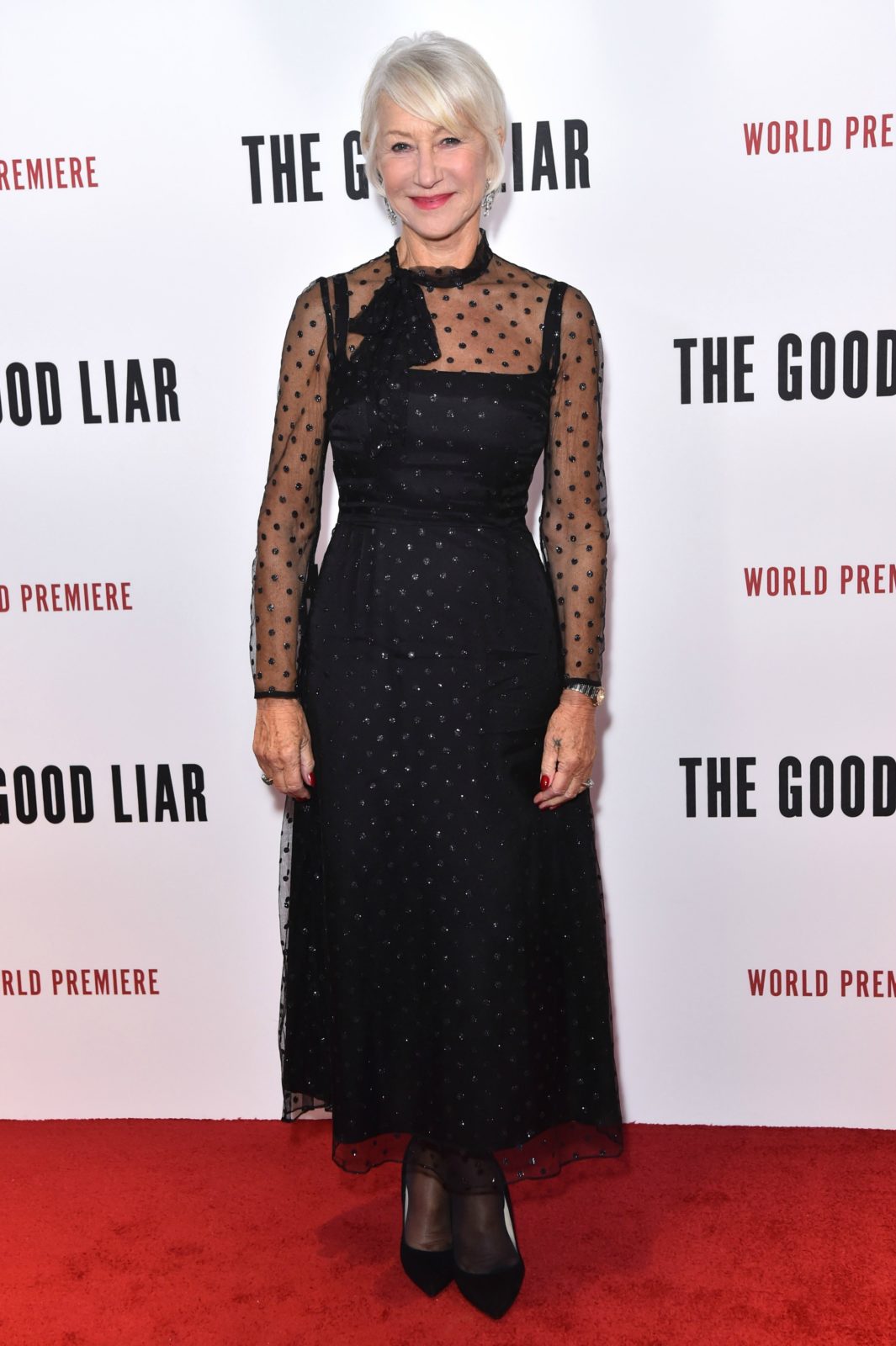 The screen siren stepped out for the world premiere of her upcoming movie last week in London, with co-star Ian McKellen, and Helen completely stole the show in a semi-sheer black polka dot dress. The floor-length gown had a full sheer outer layer over flowing black material, while the glamorous star coupled it with some high black stilettos.
Wearing her hair in its signature cropped style, she flashed a beaming smile and looked super glamorous for the bash. She added large silver earrings to the ensemble and posed arm in arm with McKellen, 80, who chose a vibrant blue suit and brown hat for the event.
It's the first time Mirren and McKellen have starred in a film together, despite the pair being two of the most well-known acting names in the world. They were joined for photos with their co-stars, including Downton Abbey favourite Jim Carter and actor Russell Tovey, with the whole cast appearing best of friends as they posed together and laughed in front of the cameras.
The Good Liar is a thriller based on the novel of the same name by Nicholas Searle. In it, McKellen plays ex con man Roy Courtnay as he hatches a plan to steal Mirren's character Betty's fortune by creating a fake online dating profile to make her fall in love with him.
The trailer shows them come face to face on their first date, before Mirren's character slowly falls for him – admitting he has eased her loneliness and made her feel happy again, despite desperate warnings from her loved ones. It's a chilling echo of a trend that has sadly seen many people across the world fall victim to real life online dating nightmares over recent years.
In the trailer, Carter's character is heard asking McKellen's villain: "Is that why you think you do it? For the money? It's the game. It's the adrenaline rush." To which McKellen responds: "What if it is?" Mirren is later heard saying to someone off camera: "You're becoming a very good liar."
The Good Liar is set to be released in Australia cinemas on January 23, 2020.