It's the first time Mirren and McKellen have starred in a film together, despite the pair being two of the most well-known acting names in the world. They were joined for photos with their co-stars, including Downton Abbey favourite Jim Carter and actor Russell Tovey, with the whole cast appearing best of friends as they posed together and laughed in front of the cameras.
The Good Liar is a thriller based on the novel of the same name by Nicholas Searle. In it, McKellen plays ex con man Roy Courtnay as he hatches a plan to steal Mirren's character Betty's fortune by creating a fake online dating profile to make her fall in love with him.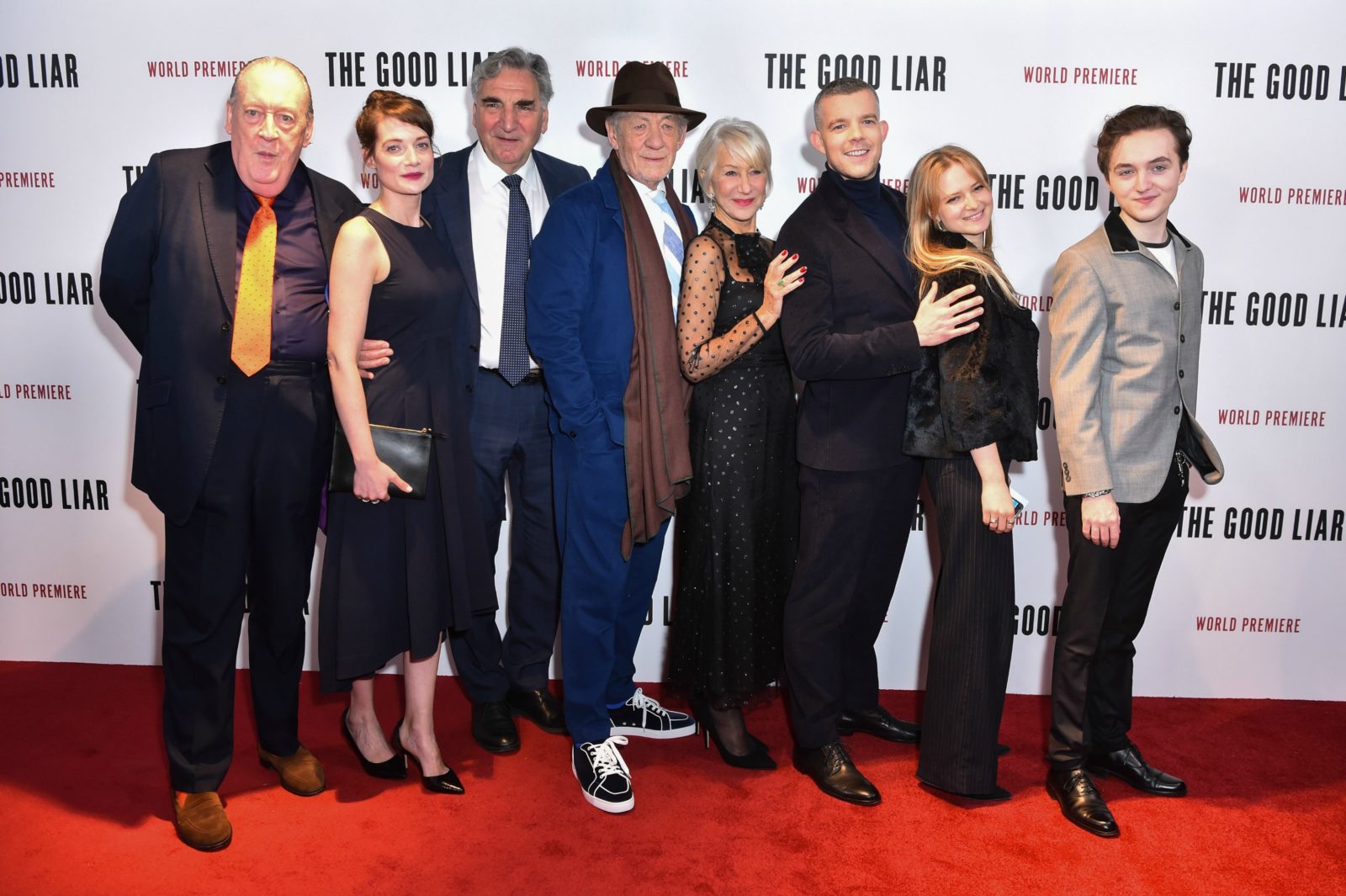 The trailer shows them come face to face on their first date, before Mirren's character slowly falls for him – admitting he has eased her loneliness and made her feel happy again, despite desperate warnings from her loved ones. It's a chilling echo of a trend that has sadly seen many people across the world fall victim to real life online dating nightmares over recent years.
In the trailer, Carter's character is heard asking McKellen's villain: "Is that why you think you do it? For the money? It's the game. It's the adrenaline rush." To which McKellen responds: "What if it is?" Mirren is later heard saying to someone off camera: "You're becoming a very good liar."
"Roy means to take it all," the movie's official synopsis explains, according to Metro. "From their very first meeting, Roy begins plying Betty with his tried and true manipulations, and Betty, who seems quite taken with him, is soon going along for the ride."
It adds: "But this time, what should have been a simple swindle escalates into a cat-and-mouse game with the ultimate stakes – revealing more insidious deceptions that will take them both through a minefield of danger, intrigue and betrayal."
Commenting on the official trailer, many people applauded the decision to cast veteran actors in the top roles. One person wrote: "Both lead actors are 70+ yet you want to watch this movie. That's what I call legendary acting."
Another added: "Now you have my attention WB. Thank you for this type of diversity in the movie's genres in your schedule," and one wrote: "Ian McKellen & Helen Mirren, two of the most formidable actors alive, worth a watch even if they read the yellow pages for 90 minutes."
The Good Liar is set to be released in Australia cinemas on January 23, 2020.