Peter May returns to the Isle of Lewis in 'I'll keep you safe'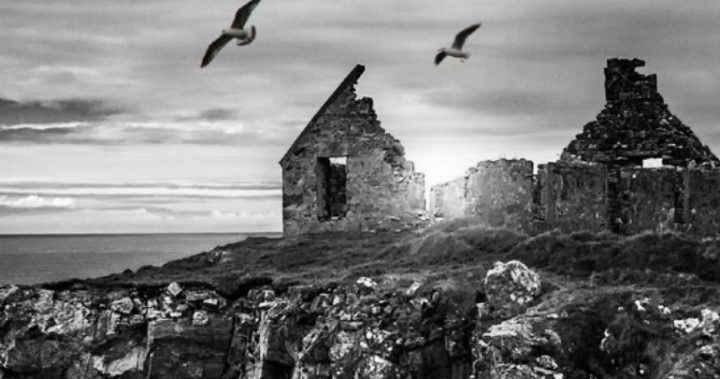 When husband and wife business partners Niamh and Ruairidh MacFarlane leave their rugged Hebridean Island to attend business meetings in Paris to promote their own type of unique luxury style Ranish tweed, it is only supposed to be a perfectly ordinary business trip with perhaps a chance to celebrate their tenth wedding anniversary as well.
However, with an author like Peter May at the helm, the trip will be anything but 'ordinary'. And it is anything but ordinary. I'll Keep You Safe is a riveting read which kept me enthralled right until the very last page.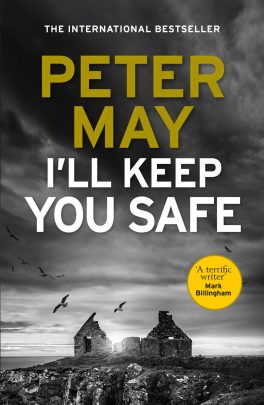 After previously receiving an anonymous email advising her that her husband is having an affair, Niamh can only jump to one conclusion when he goes off for a supposed business meeting but instead drives off with the woman in question, dress designer Iriana. What happens next, as Niamh runs after the car, is an explosion where both of the passengers are blown up.
Ad. Article continues below.
Paralysed with shock and grief, Niamh is surprised to find herself a suspect when interviewed by the Paris police who are on high alert for possible terrorist activities. Parisian Police detective Sylvie Braque who is also a single parent trying to balance her career with being the single mother of two small children is assigned to the case. With a less than sympathetic and misogynistic Police chief, and a non-supportive ex-husband, she wrestles with the guilt of leaving her children to attend the funeral of Ruairidh and to investigate further.
What happens in the ensuing chapters is riveting indeed. No longer a suspect, Niamh returns to her Hebridean Island, Lewis, where she finds very little support from either her family or Ruairidh's. Deep in her own grief and bewilderment, she holes up in their isolated luxury home at the far end of the island, but her old childhood friend Seonag attempts to console her. Niamh would rather be alone. She then finds an email from the same 'well wisher' in her husband's email folder.
The title of the book I'll Keep You Safe is a refrain from a song that she and her husband both loved. So why has he not kept her safe, and why was he having an affair when they were both so deeply happy after a relationship that had blossomed from the early childhoods they shared.
The investigation continues on the island, and Niamh herself does not feel safe when she is attacked and then rescued by an unknown person. Bewildered at what her life has become, she delves back into the depths of the past and the enmity between both her and Ruairidh's families. Much of the atmosphere of the book is built up from how their relationship develops throughout the years. The conclusion when it comes is both startling and unexpected. In fact, I never saw it coming and I am a pretty astute 'whodunnit' picker.
Peter May is brilliant in his recreating the sombre mood of the beautiful Hebridean Island of Lewis. The constant weather changes, isolation and seascapes are part of the telling of the story as the characters are so closely embedded in their own landscape. I'll Keep You Safe is an excellent choice to curl up with when you want something to keep you totally absorbed and entertained. The plot, characters, suspects and landscape are well written and the build-up of tension becomes almost unbearable as the book draws to it's riveting and highly unexpected conclusion. For lovers of the thriller/mystery genre, this is an excellent book which I can highly recommend.
I'll Keep You Safe, by Peter May is available in hardback, paperback and digital editions from the publisher Hachette Australia.  Click here for details.