Chinese government tells mourners: Stop hiring strippers for funerals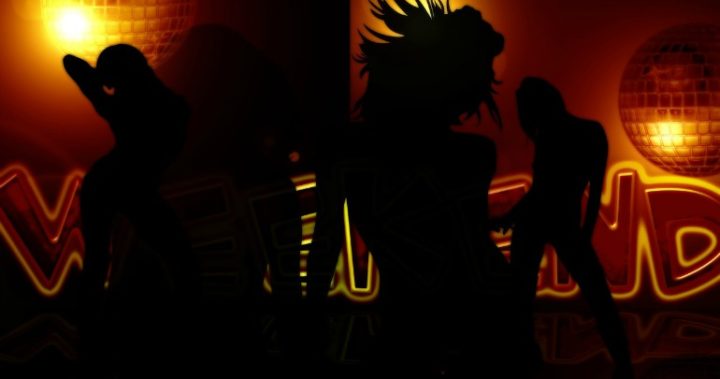 When you think of honouring someone who has died, a number of things come to mind. You may wear black, bring a bunch of flowers of even give a special speech in remembrance of their life. 
While these traditions may be the norm in Western countries, it's not always the case in China, where authorities are cracking down on strippers at funerals. Yes, you read that right.
Over the past few years, a growing trend of scantily clad women in barely-there outfits grinding on poles at funerals has become a trend in rural communities of the Asian country.
Now, China's Ministry of Culture is now cracking down on the performances, which it has called "obscene and vulgar",  in 19 Chinese cities across the country. 
"The Ministry of Culture requires all cultural administrations and comprehensive law enforcement agencies in the cultural market to comprehensively strengthen the supervision and control the performance market in rural areas, strictly guarding the obscene and vulgar performances in rural areas, and mobilizing and deploying them in place," a statement read.
Ad. Article continues below.
While funerals are usually a place for mourners to remember the person they've lost, they've quickly turned into hotspots for men to ogle over naked women. In fact, some women are known to expose their breasts at audience members, touch their gentiles and encourage behaviour that you'd likely see in a nightclub for a bunch of twenty-somethings.
A recent Global Times article revealed it is traditional for members of China's rural community to splash big cash on opera performers at funerals to pay both respect to the person who died, but also to encourage people to show up to the memorial. Many locals believe that the bigger the turnout at a funeral, the more respect is being paid to the deceased.
That has somehow been twisted to other types of performances such as stand-up comedy routines, singers, guest appearances from local celebrities and, yes, even strippers. While performances at funerals are nothing new, the strippers were originally introduced in the 90s and have been growing in popularity ever since.
Beijing banned the performances in 2015, but they have continued to flourish across the country. The Ministry of Culture said this week it will make unannounced visits in certain areas and has set up a hotline and website for people to report offending funeral homes who are hosting questionable events.
"The public are welcome to report and supervise the illegal performances," it added in a statement.
What do you think? Is this a good way of remembering someone who has passed away, or is it completely disrespectful?