Sir Anthony Hopkins wrote a waltz... Watch Andre Rieu perform it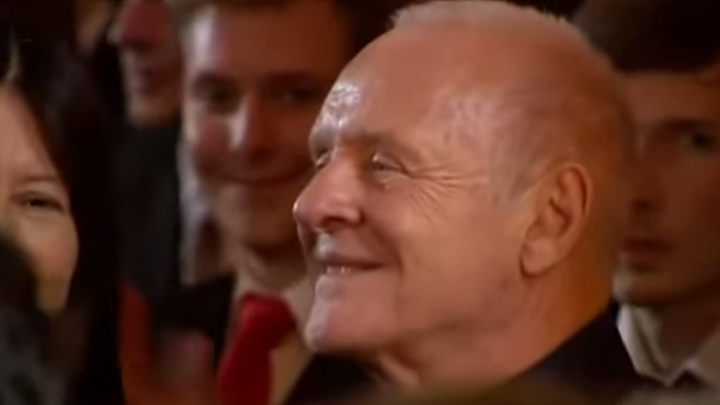 It might be a surprise to you, or perhaps not, that 50 years ago, Sir Anthony Hopkins, the movie star, wrote a waltz. And a most beautiful waltz it is.
Ad. Article continues below.
He wrote the music, called And the Waltz Goes On, when he was 19 years old, sending it to Andre Rieu back in 2010 or thereabouts.  Rieu then made the song a centrepiece for his 2011 album which some of you may recognise.
Here is a Youtube clip people are talking about today of Rieu performing the waltz for Sir Hopkins in all its glory.  We hope you enjoy it as much as we did.
Did you know that Sir Anthony Hopkins had composed a waltz?