Jamie Oliver takes on obesity with a rap... it even features a Beatle!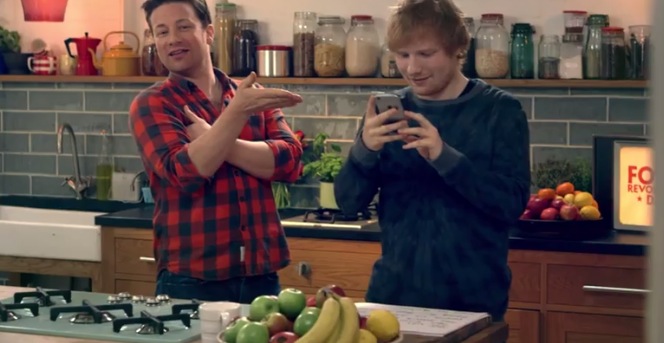 Jamie Oliver is the British chef that most of us have loved for a long time and in his fame, he's chosen to support a number of causes important to him. From fair farming to health, he's campaigned for a number of different issues and most recently, he's tackling obesity.
How? With a rap.
We're not kidding – actually, it's quite fantastic. He's enlisted the help of a number of celebrities including Ed Sheeran, Hugh Jackman and Beatles star Paul McCartney to perform. It's about the Food Revolution his trying to bring – changing the way families and people think about food through education of children.
He's created the Food Revolution Day – 15 May 2015 – to release the video and begin the campaign for his message. The info and chance to sign the petition are all on his website, here: www.foodrevolutionday.com
Aside from being catchy, it is great because it has an incredibly powerful message and calls upon people everywhere to sign the petition to make the government look at health education differently. Sadly, not everyone has appreciated it and online "trolls" have taken to the Youtube, Facebook and Twitter pages to poke fun at it and mock the production.
Ad. Article continues below.
But today we want to know, what do you think? Do you think this is a great creation for a great cause? Or do you find it more on the humorous side? Share your thoughts in the comments below…