Grandma breaks powerlifting record at 92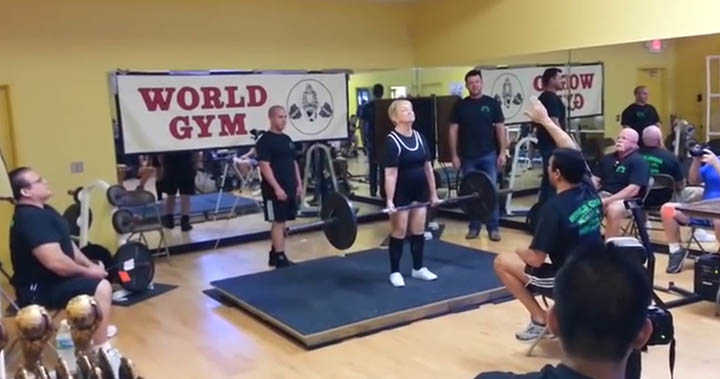 In the true spirit of Starts at 60 today, we celebrate a 92 year old Grandmother Edith Traina, who has just broken the powerlifting record for a woman aged 90-94.  Edith started powerlifting at just 91 years of age, when her friend dragged her to the gym according to FOX TV in Tampa Bay Florida where she calls home.
"She dragged me kicking and screaming to the gym, and I figured I'd keep her happy for a while and get her off my back, but I got hooked," said Edith to the presenter.
Edith lifted 135lbs achieving the Masters record for the agegroup and according to recent interviews hopes to be able to lift 200lbs when she's 100.
And it is not the title that excites her the most, it is the celebration.  "With this, I just walk up, lift it, put it down. I get all these applause, great for the ego," she said.
Even more amazing, she found out about a year ago that she has COPD.
Ad. Article continues below.
So take a look at the video today and tell us what you do for the happiness like this?
What do you think?