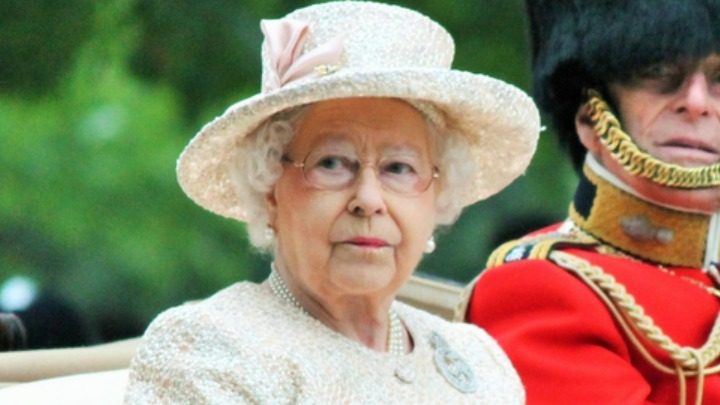 How do you think, a Queen, with a food shopping budget "at an average £25,000 a week" would react if she won a £50 Tesco card?
These cute and funny pictures show that little things can delight her day too.
The royal was presented with the voucher after her horse won at the Royal Windsor Horse Show, and she was clearly ecstatic about the win.
She was seen inspecting the gift card and grinning from ear-to-ear perhaps wondering what she could buy with it. It proves that anyone would be happy with a supermarket voucher.
Looking stylish in a gilet, blouse and skirt, her trusty wellington boots and a floral headscarf, the Queen actually drove herself to the event.
The horse show was supposed to start earlier in the week but severe flooding lead to it being cancelled. Luckily for the royals, it went on the next day and Her Majesty, who is patron, eagerly made her way to the grounds of Windsor Castle.
The show is held to celebrate the Queen's love of horses and tells the story of the monarch's life from her birth in 1926 to her coronation and reign spanning more than 60 years.
At 90 years old, Queen Elizabeth is fit as a fiddle and still regularly rides horses with good form. Impressive!
Were you surprised with the Queen's reaction?
Comments