A teacher in America has gone out of her way to inspire her 5th grade students with these beautiful, personalised messages on their desks on exam day.
She wrote the notes with whiteboard markers and left donut holes on their desks as a bit of fun.  And it all happened on the important testing day that so many kids agonise over.
"A lot of my kids were nervous that if they don't pass this test with good scores they won't go to the next grade. They feel a lot of anxiety about that," Langford told Philly.com. "I thought this would be a cute thing for them to walk into."
She says she got the idea from pinterest, and connected her stories to a "growth mindset" learning strategy she has been applying since January.
The pictures have been shared across Facebook in the most beautiful ways, with people reacting to her kindness in the most heartfelt of ways.  And her students just loved it.
"When I read the message, my fear went away," her student Julissa told Philly.com. "I knew I could actually do it."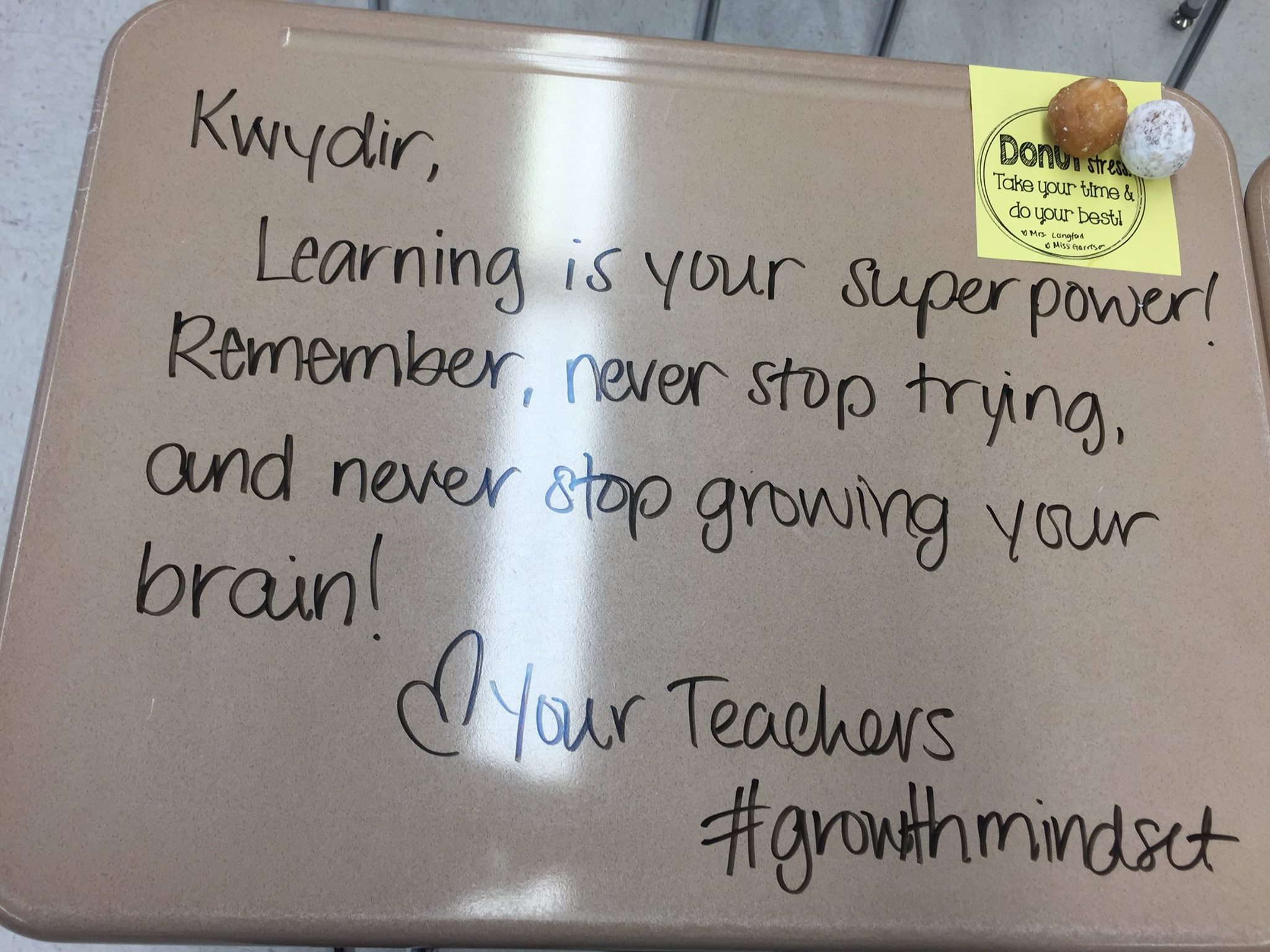 Comments