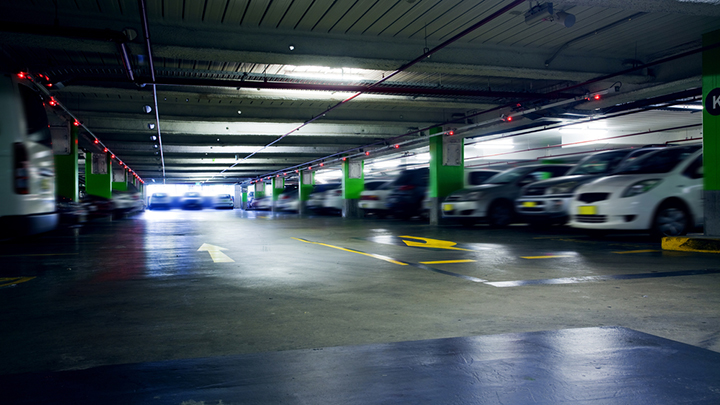 It's that time of year again when the jingle bells are ringing, and you can't get a park in a shopping centre on a weekend for love or money and today I want to talk about how nasty people turn in the carpark as they relentlessly pursue the illusive 'parking space".  It really pisses me off!
My mother used to always tell me to go early to the shopping centre or not at all in December.  Well, it is not even December yet so I failed to heed her advice, taking myself off to the shops at about 9.30am yesterday.  Anyone who spends a lot of time at the shops will attest that this was the wrong time to arrive in a Christmas rush that has come early.   9.30am is possibly the worst time of the day to get a carpark in a shopping centre and it caused me a lot of frustration… !
I arrived, ready for a few hours of pre-christmas logistics thinking how clever I was to be preparing for Christmas with four weeks to go… 35 minutes later I was still driving around and around and around trying in vain to get a carpark.  It took me 40 minutes to find, wait patiently for and get a carpark… AND IT IS NOT EVEN DECEMBER YET!
But what really pissed me off is not the wait or the challenge, but the lady who stole my first carpark.  There's a story to tell here… so why not!
I had driven around and looked rather patiently after I realised the challenging time I had picked… you see 9.30am is too late to get a park, but also too early to catch someone leaving.  People don't leave a large shopping mall like my local Westfield until at least and hour after arrival – and now I have the proof to show for it.
The first time I spied a spot was about 15 minutes after I arrived in the carpark in the 90 minute zone where a lady was walking to her car, keys pointed and ready to get in.    I stopped in an awkward position ready to reverse into her carpark when she had driven out and waited patiently thinking to myself how lucky I was.  The carpark was at the top of a ramp and not easy to protect, but really, in a local suburb like mine should I have to? Apparently so!
She reversed out and drove away, and just as I was about to reverse my car into position, a little blue hatchback pulls into the carpark driven by a 20-something.  My blood boiled.  I had waited patiently for that spot, and been polite.  I was not going to be anymore.  I pulled up behind the girl and queried her.  She looked right through me, got out of her car and walked in.  Downright rude in my opinion and if I wasn't so intent on getting on with my day I would have given her quite a serve.  In fact, all the words I should have said to her are now running through my head hours later.  Clever quips that never come to you in the heat of the moment.
Have you ever had this happen to you? How did you handle yourself?
Comments